Car & Van Hire in Westminster
Welcome to the Enterprise Westminster car rental page. Choose from a wide selection of cars ranging from smaller economy cars to larger SUVs and people carriers
Complete Clean Pledge
We pledge to go above and beyond our already rigorous cleaning protocols, including strict sanitising procedures to protect the health and safety of all.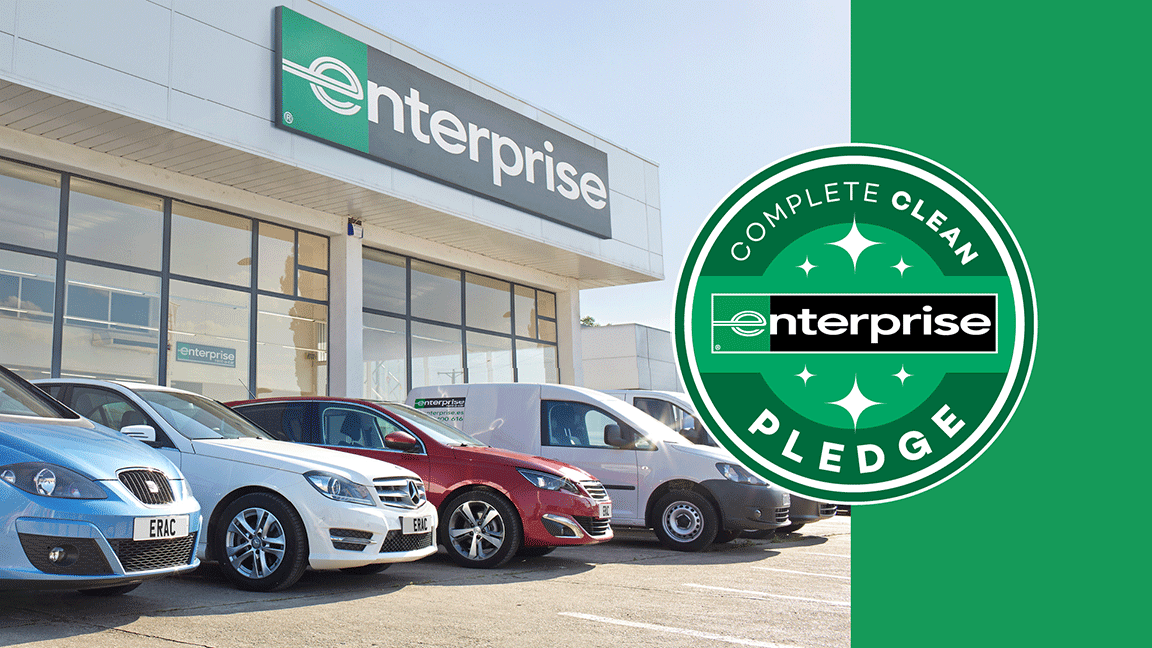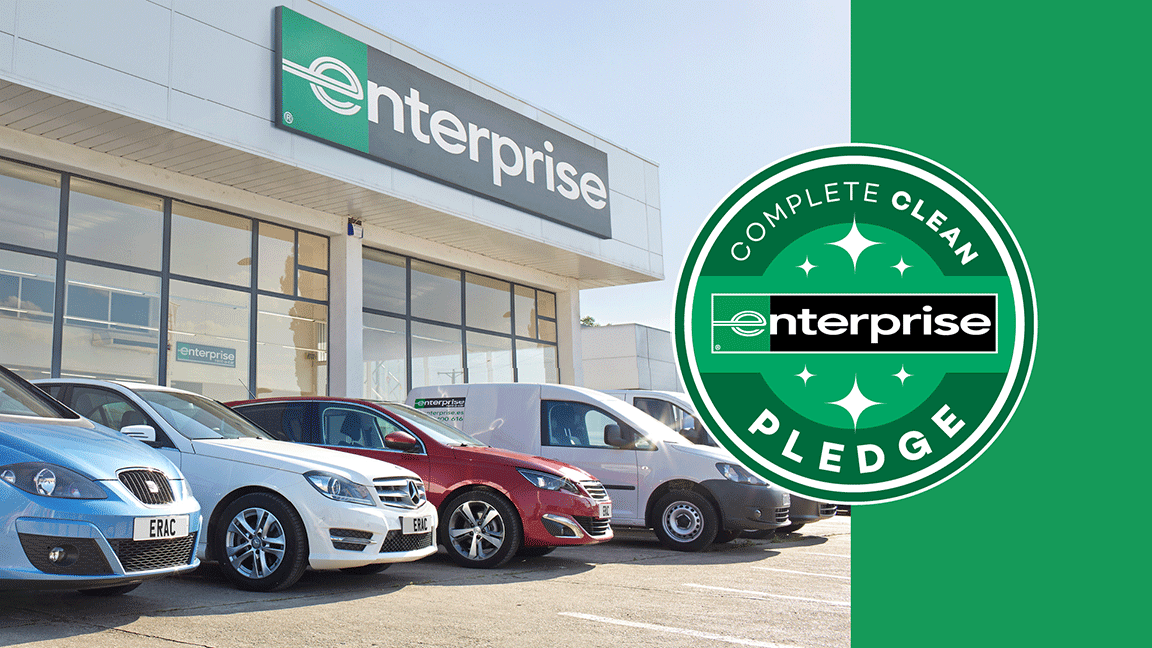 Car & Van Rental in Westminster?
When it comes to world travel, one place that always tops the list of dream destinations is London. One of the oldest cities in the world, the UK capital is a cosmopolitan hub of fashion, art, culture and cuisine. The City of Westminster is one of the capital's oldest regions and is host to some of its most iconic landmarks. Expect to see some of London's signature sights here, including the Houses of Parliament, Buckingham Palace and Big Ben. No matter whether you're visiting, on vacation or passing through on business, make sure your stay in Westminster is as rewarding as possible, with convenient van and car hire solutions from Enterprise.
Our Vehicles for Hire in Westminster
We offer quick car hire and collection so you can get to where you need to be. Visiting the city with family or friends? Why not choose a comfortable city car or practical estate to get you and your brood from A to B. Visiting London on business? Look the part with impressive saloon cars that will help you make a magnificent first impression, or take your pick from a selection of minibuses and vans to ferry larger groups of delegates to and from airport departures, hotel check-ins, business meetings and working dinners. We cater to a wide variety of customers and individual requirements, ensuring we have the perfect set of wheels available for any job. For anyone relocating, a reliable van will make quick work of moving and save a small fortune on hiring a third-party removal company. Need to pick up some new furniture, but don't have access to your own vehicle? Explore unbeatable rates on car and van hire in Westminster with Enterprise.
Attractions in Westminster
Westminster is one of the most frequently visited boroughs of London with tourists, and it's not hard to see why. This ancient district of the UK capital can trace its origins to before the time of the Norman Conquest and is home to some of the most iconic landmarks and historic buildings in Europe. Head to Covent Garden to take in a show at the Royal Opera House, or indulge in a spot of retail therapy along Oxford Street. No visit to London is complete without a photo opportunity or two at Trafalgar Square, itself a treasure trove of must-visit venues, with the National Gallery right on the doorstep. The Westminster skyline is filled with some of the most recognisable buildings on the planet, including Westminster Abbey and the Palace of Westminister, which houses the famous Big Ben. Chance your luck and pay a visit to the Buckingham Palace to see if Her Royal Highness is in residence, or get lost in the crowds at Leicester Square and Piccadilly Circus. No matter how long you're visiting London for, there's never enough time. Make the most of your trip to the British capital and choose a car so you can make sure every item on your itinerary is ticked off. Save yourself the hassle of getting lost on foot or shoving for space on crowded public transport as you effortlessly zip from one destination to the next in your chosen rental car with Enterprise.
Places to Visit Outside of Westminster
"
Head out of the heart of London to discover its numerous boroughs. On the western edges of London is Richmond, where Hampton Court Palace, built in the early 16th century and owned by Henry VIII, is worth a visit. Due to its partial restructuring by William III a century later, the magnificent residence has been left with two very distinct architectural designs. On the opposite end of the city is the lesser known borough of Bexley, and here you will find the Hall Place and Gardens. Free to enter, the gardens are truly beautiful.
Airport Car Hire
London is one of the most well-connected cities on the planet, with an extensive transport system that rivals that of other world capitals. Most international travellers arrive in the city via London Heathrow Airport, located to the west of the city. London Stansted and London Gatwick airports also serve as important gateways for international travel, while London City Airport handles a high volume of passengers from a convenient central location. The city is also served from further afield by London Southend Airport and London Luton Airport. You can find Enterprise Rent-A-Car locations at Heathrow, Gatwick and Luton, providing you with quick and convenient car hire solutions for the next leg of your journey. Our vehicles give you complete flexibility, whether you're holidaying in London with friends, or in town on important business. Only need a Westminster hire car for part of your trip? Pick up your Westminster rental car from one of our branch offices, then drop off your hire car at your departure airport for maximum convenience.
Parking and Traffic Information in Westminster
The City of Westminster is subject to London's Congestion Charge. Your rental car is not exempt from this charge and you'll be expected to cover the cost as if you were driving your own vehicle. The charge is in effect between the hours of 7 a.m. and 6 p.m., Monday to Friday. Weekends, Bank Holidays and the festive period from Christmas Day up until New Year are not affected by the Congestion Charge. If you're looking to avoid forking out for this charge, make sure you plan your travel in this London zone around these peak hours. If you become liable for the charge, you'll be expected to cover the cost by the end of the day of travel. Parking is another consideration when driving in and around Westminster. It can be difficult to find roadside parking in this region and parking ticketing schemes are in full effect. If you're looking to spend some time on foot exploring the area, it makes sense to deposit your vehicle at a parking site. You can expect to pay a premium for the privilege, but it frees you from having to schedule yourself around parking restrictions. When it comes to saving money on driving in the city, timing is everything. Rise nice and early if you want to drive through central London and avoid the congestion charge, or take a tour of the city by road at night. Driving in the inner city can be a hassle during peak hours, so avoid the roads between 7 a.m. and 10 a.m., if you can.
Cheap Van and Car Hire
Enterprise in Westminster offers great prices across its large fleet of vehicles, whether you need a 3-door economy car, roomy SUV or 9-passenger people carrier. Book online in advance for the best deals on cheap car rental, or visit our knowledgeable staff in branch for friendly, personal service.
Enterprise offers a wide range of new vans from our city and neighbourhood branches. Explore the full fleet of passenger vans and larger commercial vehicles online or visit us in branch where our staff can help you find your perfect vehicle. Visit our Westminster van hire page to find out more.
Frequently Asked Questions
For more FAQs, please visit our FAQ page.