Car & Van Hire in Reading
Welcome to the Enterprise Reading car rental page. Choose from a wide selection of cars ranging from smaller economy cars to larger SUVs and people carriers
Complete Clean Pledge
We pledge to go above and beyond our already rigorous cleaning protocols, including strict sanitising procedures to protect the health and safety of all.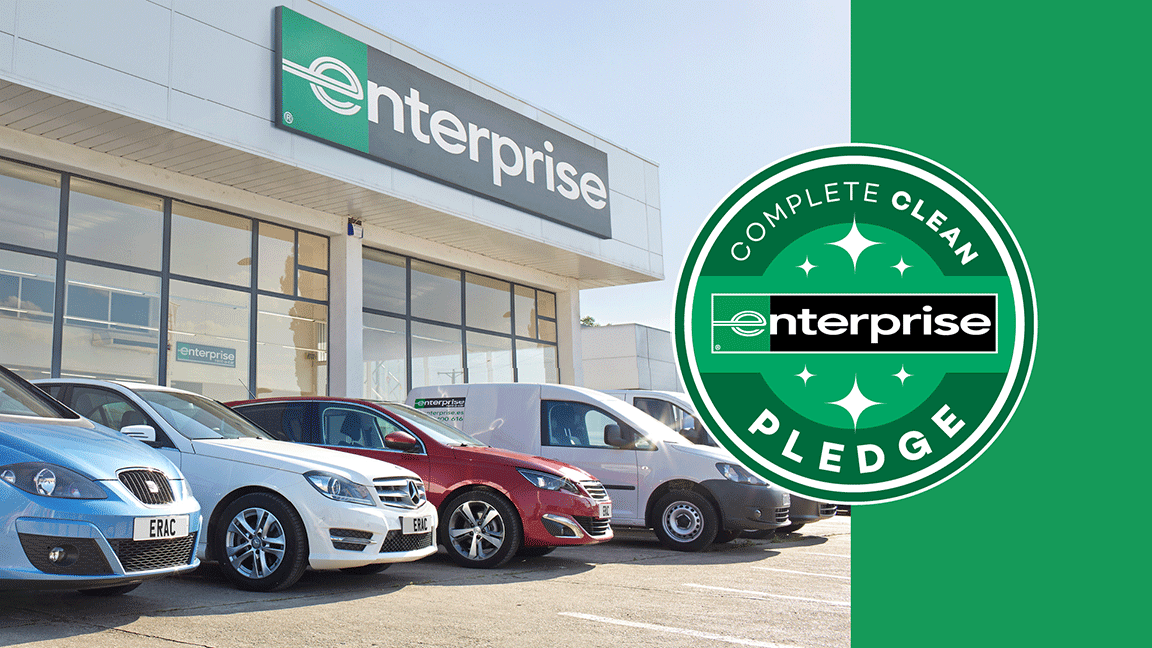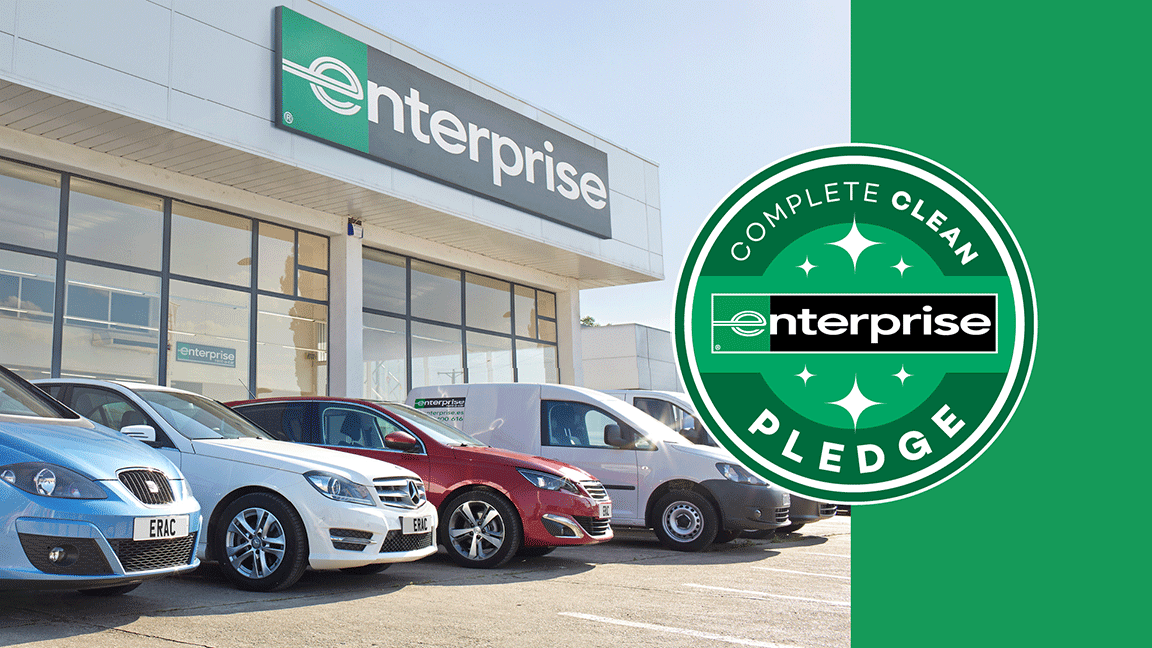 Car and Van hire in Reading
A large town located in the ceremonial county of Berkshire, Reading has strong royal connections as well as being renowned for the infamous Reading Festival, which is held towards the end of the summer.
Located west of London, Reading is the perfect destination to stay in whilst making day trips to the big city. Escaping the city centre with the freedom of a car ensures that your stay in Reading is as flexible as possible for your needs. A short but exciting journey connects Reading to the capital of England as well as to great attractions around the area.
The close proximity to London means that Reading has become a commercial centre, which consequently means that there are plenty of attractions to keep everyone occupied throughout your stay. Reading combines both the fast pace of a town full of commercial businesses, whilst also maintaining its relaxed feel.
Enterprise benefits from having multiple branches located in the city centre as well as the surrounding areas. The advantage of having multiple branches located in Reading city centre as well as in the surrounding areas is that the Enterprise has a large fleet of both cars and vans to ensure that you have a great range of vehicles to choose from. If you can't pick up your car from one of our Reading branches, we will come and collect you from wherever is convenient for you.
Ski Plex
Bring the Alps to Reading with Ski Plex, located nearby you can get your skis on and take on the slopes. A great concept effectively means you are on a never ending slope whilst taking on the Ski Plex slopes. The slopes are modified for ability and to your choosing, at Ski Plex everyone is welcome to come and enjoy a great day out practising your slalom or learning to ski or snowboard. With your own ski or snowboard instructor each time you hire a slope, Ski Plex will have you perfecting your skills in no time.
Basildon Park
An 18th century house surrounded by incredible countryside, Basildon Park is not only an area of outstanding beauty but has also hosted many a great party in its time. Basildon Park is covered with great historical features, with the house being pasted from different notable families since first being bought by Francis Skyes in 1771. As part of the National Trust, Basildon Park has so much to offer, from the house, to the Gardens and the Parkland. Visiting here is a great day out.
Beale Park
Combining both a wildlife park with scenic gardens, Beale Park is a picturesque park located on the banks of the River Thames. From Meerkats to Alpacas, Beale Park is great value and a superb attraction for a family day out. With trails showing the different mammals as well as birds that call Beale Park home, along with a soft play area and new attractions opening, Beale Park is an attraction for all the family.
Cheap Car Rental Reading
Our multiple branches located in and around Reading ensures that we have plenty of cars available for you to collect. From our cheap weekend deals to our everyday low prices available throughout the week, our Reading branches guarantee to get you a great deal on a hire car for as long as you require. Economy cars are specifically renowned for being cheap to hire as well as having low running costs. These are great cars for both short trips around a city, as well as longer trips exploring beyond Reading.
Van Hire in Reading
Our city branches in Reading have a huge range of vans. From small passenger vans to larger commercial vans, you can pick up a van from any of our Reading branches. We encourage hiring a van for the big house move, or if you are moving furniture and items slightly too big for your everyday car, our vans will ensure you get yourself and your goods to the desired location quickly and stress free. Hiring a van for a day, week or month – get in touch with our advisors in the Reading branches to collect your van soon. Booking online gets you the cheapest rates.
Reading Airport Information
The nearest airport to Reading is Heathrow Airport. Heathrow is around 26 miles away from Reading. It is a big international airport that has 81 airlines which flies to 82 different countries with several destinations within. You will definitely find exactly what you are looking for!
Frequently Asked Questions
For more FAQs, please visit our FAQ page.