London Airport Car Hire
Welcome to the Enterprise London Airports car rental page. Choose from a wide selection of cars ranging from smaller economy cars to larger SUVs and people carriers
Complete Clean Pledge
We pledge to go above and beyond our already rigorous cleaning protocols, including strict sanitising procedures to protect the health and safety of all.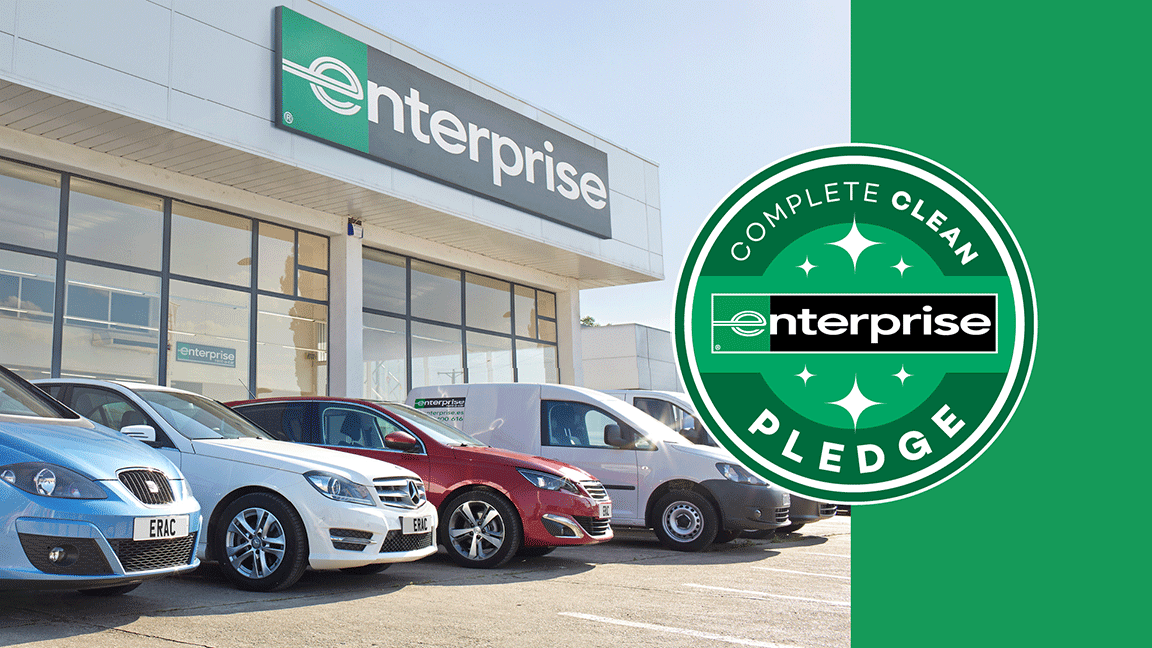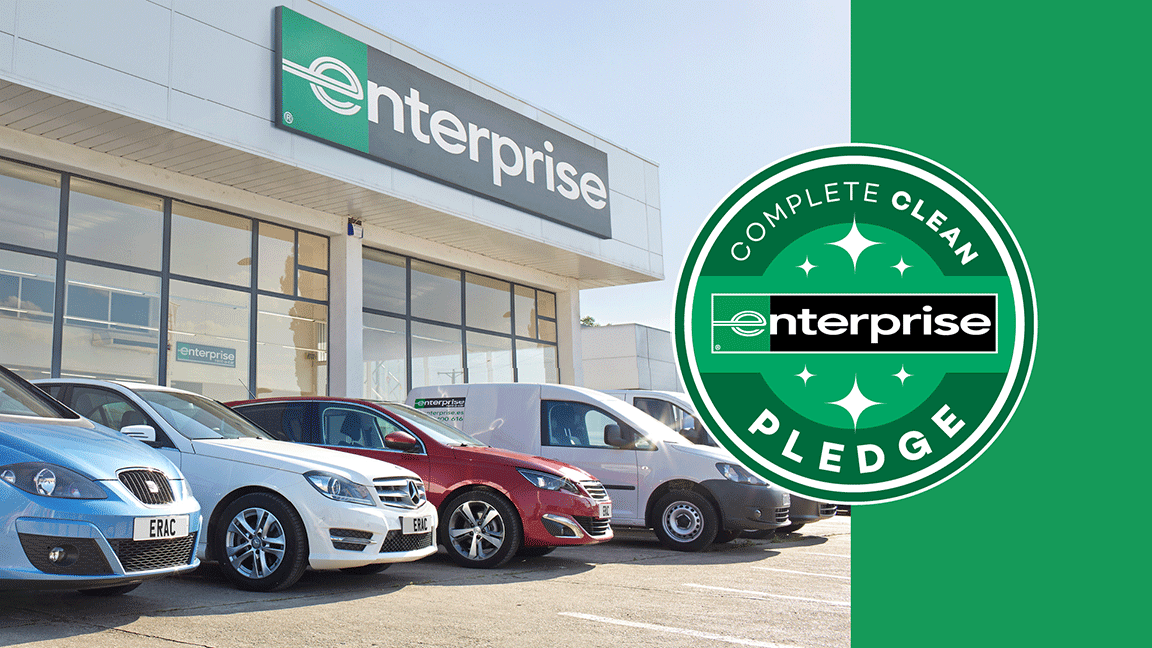 Car & Van Rental in London Airports?
There are four public airports that serve London: Heathrow Airport, Luton Airport, London City Airport and Gatwick Airport. Heathrow is the largest and busiest of them all, with 80 airlines flying to 185 destinations around the world. Gatwick is also a busy international airport, which has flights to a range of worldwide destinations. Luton is known as a base for the low-cost carrier EasyJet, while London City is a small airport that offers a handful of flights to destinations in Europe. For many, these airports serve as a stopping point, as a place to rest before heading onto a prettier destination. All of the airports have ample accommodation options that range from budget and basic to high-end luxury, as well as parking facilities.
We have two branches located near to Heathrow Airport, a branch that is several miles from Gatwick in Crawley, two branches in Luton, and a few branches that are within easy reach of London City Airport. This means that you can book your preferred car in advance and then pick up your chosen vehicle within an hour of landing.
Our Vehicles for Hire in London Airports
From wallet-friendly economical options to impressive convertibles, we have a huge range of cars for hire at the various London airports from which to take your pick. We have people carriers and SUVs for when you need a lot of space for passengers and your luggage. Or, for a romantic trip for two, we have sports cars, convertibles and top of the range models. If you're planning on taking a huge group of friends and family on a getaway, then our minibus hire may be for you. We also have vans for hire which will enable you to transport your belongings safely and efficiently (and will save money on removal costs).
Things to Do at London Airports
Heathrow Airport is one of the best-equipped airports in the world, and there is plenty to keep you entertained before you jet off on your flight. You can make use of the duty-free shops, relax in one of the exclusive lounges, or simply enjoy a pre-flight tipple in one of the bars. Gatwick Airport also has great facilities. Although Luton, Stansted and City are smaller in size, they still have everything you might need for a few hours' distraction.
Places to Visit Outside London Airports
Unsurprisingly, London airports serve as stopping points to get to more interesting and beautiful locations. If you're strapped for time, but want to experience some local attractions, then there are several nearby places that you can see if you have a rental car. If you're flying into Heathrow, then you can drive to Windsor, take a guided tour around the royal castle, and enjoy a delicious meal overlooking the River Thames. Top tip: if the flag is raised on the castle it means that Her Majesty the Queen is home.
Luton is not too far from Aylesbury and St.Albans; both places have large pedestrianized shopping streets and shopping centers as well as cinemas, bowling alleys and a selection of restaurants. London City Airport provides easy access to trendy East London hotspots such as Hoxton and Shoreditch - just allow yourself plenty of time if you plan on taking your hired car to West London during rush hour.
If you're flying to Gatwick, then you can be in the pretty seaside city of Brighton in less than an hour. Head to the coast to soak up the sun on the pebbled beach, shop in the historic Lanes, or sample the eclectic nightlife.
No village, town or city is too far when you have your own car rental from one of London's airports. England has an excellent network of roads, so you can easily take a trip to Oxford, Bath, Bristol, Southampton, Norfolk and beyond.
Airport Car Hire
It's simple and easy to collect a car from the London airports when you book one in advance. Just go to your chosen branch and the car will be ready and waiting for you so you can set off on your trip. You can then simply drop off your car at the same branch (or even a different branch if pre-arranged), and then head to the airport to catch your flight back home.
Parking Information in London Airports
All four of the London airports have excellent parking facilities available. Heathrow in particular has a wide selection of parking options to suit all budgets - a short-stay car park is located near to each of the five of the terminals, while longer stay car parks are situated further away and linked to the airport by frequent shuttle buses. London Luton Airport also has a short and long-stay carpark. If you are just stopping there to drop off or pick up passengers, be aware that you will need to pay £1 to enter the drop-off and pick-up point that is next to the terminal.
Cheap Car Hire
Enterprise Rent-A-Car offers hassle-free, affordable car hire, with a large choice of vehicles on fleet and in stock. Enterprise guarantees cheap rates on car hire from all our London Airports branch. Our range of modern economy cars are comfortable and reliable, but also fuel efficient, which keeps running costs low. Book online today and explore London Airports and its surrounding areas at a price which suits any budget.
Frequently Asked Questions
For more FAQs, please visit our FAQ page.