Car Hire at Heathrow Airport
Welcome to the Enterprise Heathrow car rental page. Choose from a wide selection of cars ranging from smaller economy cars to larger SUVs and people carriers
Complete Clean Pledge
We pledge to go above and beyond our already rigorous cleaning protocols, including strict sanitising procedures to protect the health and safety of all.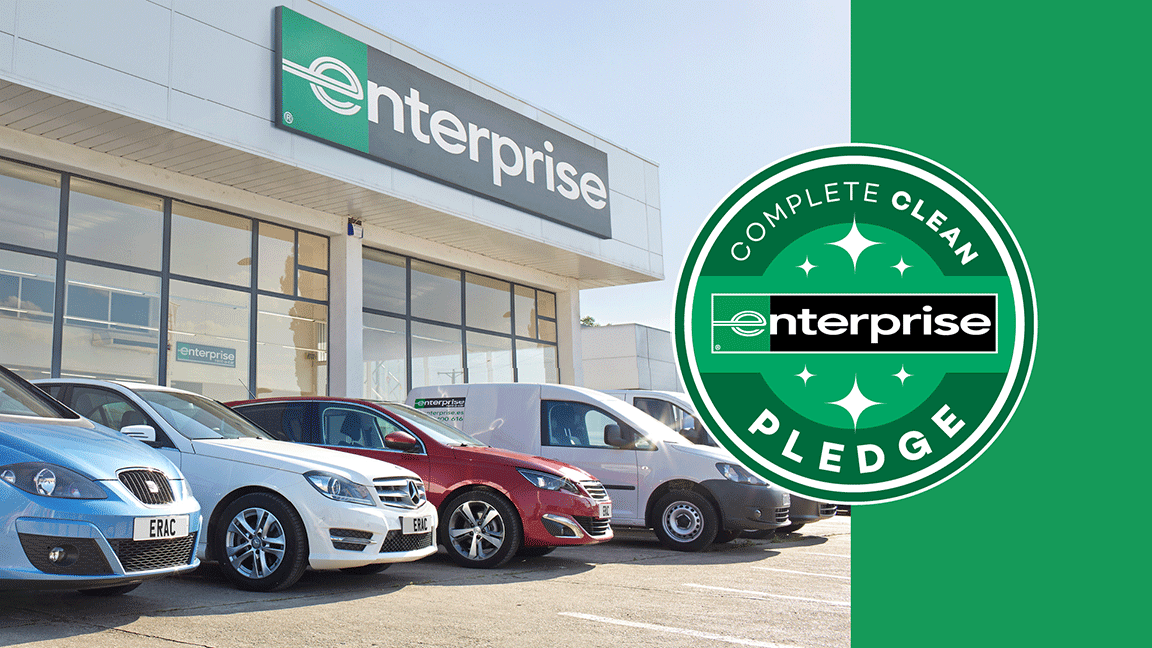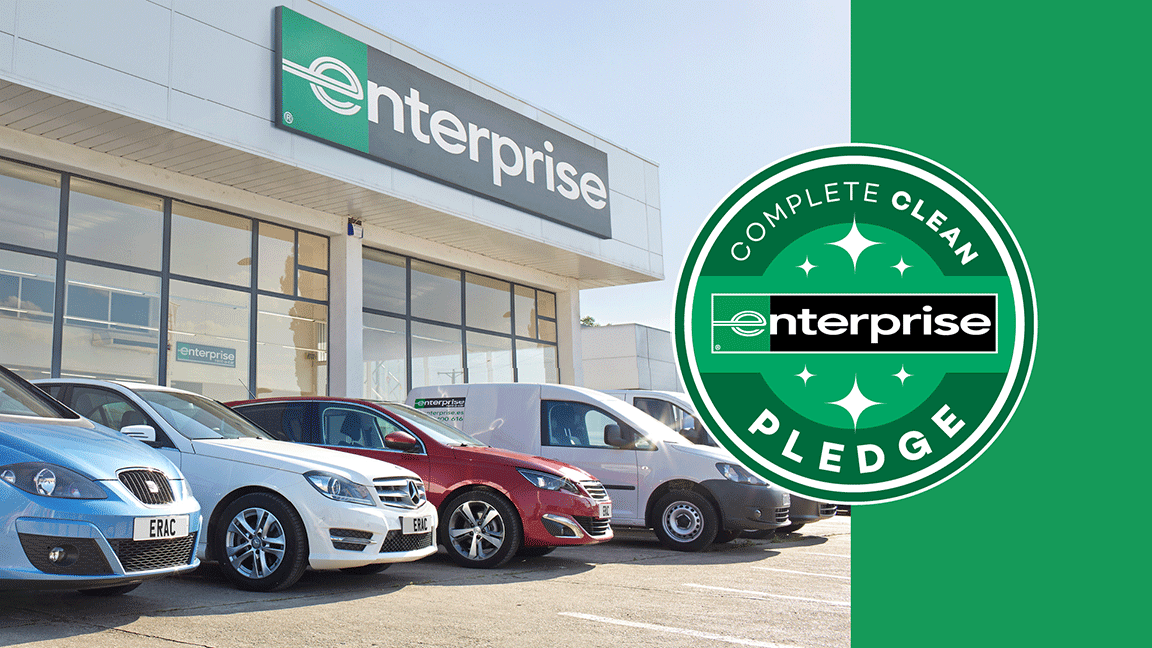 Car & Van Rental in London Heathrow?
"
London Heathrow is the UK's premier airport and the world's second largest airport, situated on a 4.6 square mile site to the west of London. It also boasts with 75 million passengers a year using the airport.
Our Vehicles for Hire at Heathrow Airport
"
Enterprise's available vehicles range from electric cars for inner city driving to small, medium and large saloons, seven-seat people carriers and commercial vans of various sizes .
Attractions in Heathrow Airport
"
Britain's largest airport has a lot to offer within its four terminal buildings. Over a hundred shops are spread across these massive complexes, including designer boutiques and one of only eleven Hamley's toy stores in the UK. Don't forget to take advantage of any duty-free shopping.
Places to Visit Outside Heathrow Airport
"
If you prefer to be conveniently located between Heathrow and the centre of London, the borough of Hounslow is a good pick. With numerous places to stay, such as the 4-star Continental Hotel, or more budget-oriented accommodations, including from the likes of Holiday Inn and Ibis, this area is strategically located if you are travelling by car.
Airport Car Hire
At Heathrow Airport, we endeavour to make booking and collecting your vehicle as smooth and problem-free as possible. Booking can be undertaken online or at one of our Enterprise desks, which can be found in all airport terminals. Our fast, efficient shuttle service whisks you to our compound from where you can continue your journey.
Returning your vehicle at the end of your stay is equally simple. Return your vehicle to our Enterprise Heathrow Airport compound, (unless alternative arrangements have been made) and our shuttle transport will have you at your departure terminal in minutes.
For those who prefer to leave the airport before picking up their hire car, we have offices outside the airport, at 11 Bath Road, Hounslow, and Unit 3, Great South West Road, Bedfont.
Parking and Traffic Information at Heathrow Airport
Heathrow Airport provides official parking facilities, with a number of short and long-stay secured facilities providing access to all four terminals. Long-stay facilities are located a bit further away from the terminal buildings, but shuttle services ensure that you get to where you need to be. For the best rates, book your parking online in advance. The traffic at the terminals and on surrounding roads can be heavier during peak times, but due to well-thought-out road planning, delays are kept to a minimum.
Cheap Car Hire
Enterprise at Heathrow Airport offers great prices across its large fleet of vehicles, whether you need a 3-door economy car, roomy SUV or 9-passenger people carrier. Book online in advance for the best deals on cheap car rental, or visit our knowledgeable staff in branch for friendly, personal service.
Frequently Asked Questions
For more FAQs, please visit our FAQ page.