Car Hire in Croydon
Welcome to the Enterprise Croydon car rental page. Choose from a wide selection of cars ranging from smaller economy cars to larger SUVs and people carriers
Complete Clean Pledge
We pledge to go above and beyond our already rigorous cleaning protocols, including strict sanitising procedures to protect the health and safety of all.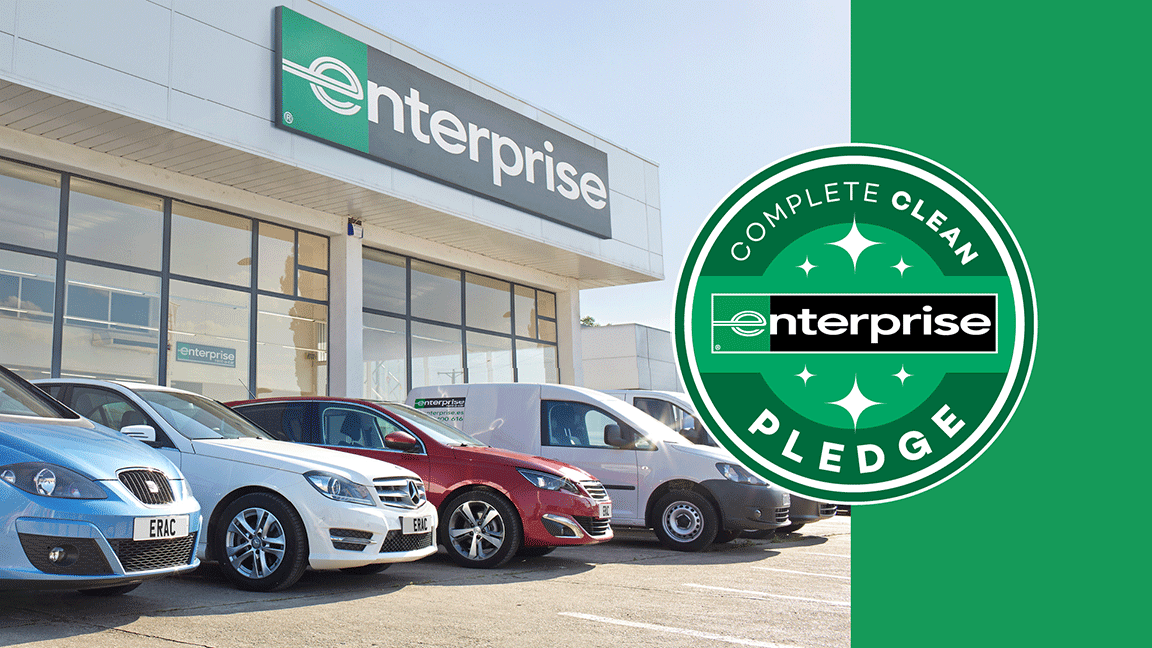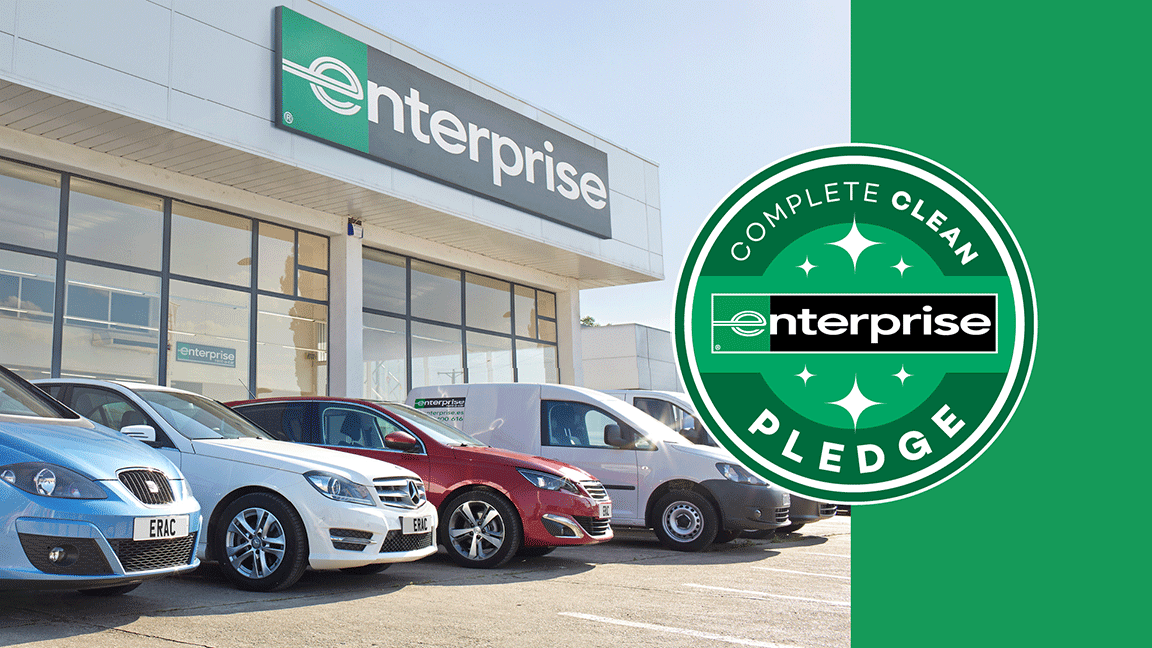 Car Rental in Croydon
Croydon lies to the south of London's centre and is a favourite shopping destination for many locals and tourists. Its 2020 regeneration goals have focused on the contemporary urbanity of the area, but travellers would be remiss to neglect the borough's wealth of historical art treasures. No walking tour is complete unless you cover the same ground that The Beatles and The Who did in the roaring 60s. The town is rich in spirit, so expect an atmospheric trip that places you right in the centre of one of London's most iconic areas. Hiring a car lets you zip around this fascinating region more conveniently. Begin your trip at the West Croydon Enterprise branch, stop off at our location in Beddington, or opt for our South Croyden location.
Our Vehicles for Hire in Croydon
Your travelling hours should be as luxurious as the rest of your trip, so Enterprise offers an array of cars and vans for every niche. If you're a laid-back tourist, a compact MPV, economy car or van will suit you best. If you enjoy the finer things in Croydon and in life, an exotic car will brighten your trip. SUVs and compact three-door cars give you plenty of space and reliability for your family trip. Group tours are catered for through a fleet of seven-seaters. Sustainable transit is a core ethic for Enterprise, so we offer electric and hybrid cars that are reliant on renewable fuels.
Attractions in Croydon
Croydon is the best example of the juxtaposition between the UK's manufacturing and shopping eras, which won it The Guardian's label of "Britain's most interesting town." Locals have been pushing for a city facelift for years, and the National Trust has, at last, begun to answer the call, giving so-called "ordinary" places a fresh sheen for future generations to enjoy. The Western corner of the borough will become London's Third City, with its own town square. Ruskin Square is among London's most outstanding developments, with two million square feet of stores, homes and leisure buildings.
When touring, a vehicle lends itself well to its alternative arts scene, which is at its most concentrated at the centre of the city. At the southern edge of town, Croydon is at its most artistic, having paved the road to fame for musicians as diverse as Amy Winehouse and Adele. The Beatles once graced the stage at Fairfield Halls, which began refurbishment in 2016. Rise Gallery is a cultural hotspot, with a firecracker exhibition catalogue that changes each month. Every style from pop art to local grassroots genres is covered. The Museum at Croydon Clock Tower introduces you to the town's history, starting in 1800 and working its way toward the present day.
Places to Visit Outside Croydon
The obvious first choices for destinations on the outskirts of town are London's other major boroughs, where you'll find St Paul's Cathedral and Buckingham Palace. Horton Country Park and Hobbledown are crammed with small-town charm. Nature fans will love Surrey Hills' peaceful pastures and scenic views. Cruise Kingston's rivers and stroll through London's largest royal park. If history gives you a thrill, Kingston has markets that are almost a thousand years old.
Airport Car Hire
The closest airport to Croydon is Gatwick, where you will find our branch located at the South Terminal, giving you quick access to the M23 motorway. If you are arriving at Heathrow Airport or London City, you will find our friendly staff at Enterprise desks there, too. Luton Airport also has a branch, of course, so it can serve as a starting point for a longer road trip through Norwood and Westminster. A branch at London Stansted Airport starts your tour in Essex and Central London. Heathrow will also take you to destinations within the UK and Ireland.
Parking and Traffic Information in Croydon
When you are out and about with the car, Croydon roads have systems in place to manage parking more conveniently. Mobile phone access lets you pay for your parking at major car parks, using your credit or debit card on your smartphone. In most cases, parking under 30 minutes is free, and disabled bays are provided for Blue Badge holders. Avoid travelling from West Croydon during morning peak hour traffic. The major highways could keep you in stasis for as long as two hours during rush hour, so when travelling, Croydon is best navigated using daily traffic reports.
Croydon is best explored through its subcultures, which express themselves via the arts. As an alternative city, it has a fascinating underbelly just waiting to be discovered. As the 2020 Croydon Vision goals for refurbishing the town are met, it will become a striking central hub for other famous destinations.
Cheap Car Hire
From large people carriers to smaller economy cars, Enterprise Rent-a-Car guarantees cheap rates on car hire from our Croydon branch. Our economy cars are renowned for being cheap to hire as well as low running costs with great fuel efficiency. Book online in advance for our cheapest prices, alternatively book in branch and get the car that suits your needs.
Moving house? Moving furniture? Enterprise has vans available at our Croydon branches to ensure that you can get a vehicle to suit your needs. From smaller passenger vans to larger commercial vans – give our branches a call or book online to guarantee you a van hire that will suit your needs. Van hire is cheap and easy through Enterprise online or in branch, we promise to provide a vehicle to suit you for as long as you require it.
Frequently Asked Questions
For more FAQs, please visit our FAQ page.