Tips for Driving in Germany

Germany is one of the world's most popular destinations with numerous attractions located beyond major city centers. Get familiar with local rules, signs, and types of rental cars available before you embark on your journey.
Speed Limits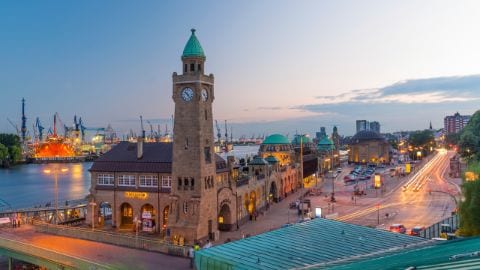 Autobahn: 130 km/h
Dual carriageways: 130 km/h
Main roads: 100 km/h
Built up areas: 50 km/h
112 is the European emergency number
Road Signs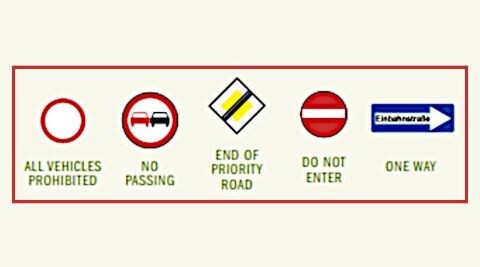 Pay close attention to traffic signs and signals as it can be confusing. If you haven't driven in Germany before, try familiarise yourself with the main road signs before you start your journey.
Many Germans describe their streetscape as a 'sign forest' (Schilderwald) due to the abundance of traffic signs.

Driving on the Autobahn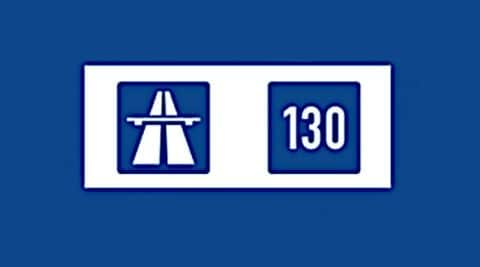 Tips to keep you safe while driving on the Autobahn:

When no speed limit is posted, German authorities 'suggest' a speed of 130 kmh (80 mph).
You can only pass another car in the left lane. The right lane is for slower vehicles, and overtaking cars in the right lane is illegal.
Always check your rear view mirror carefully when pulling into another lane.
Dos
At roundabouts always give priority to traffic coming from the left
Turn off speed camera detection on sat nav devices
Wear a seatbelt in the car - no matter where you are sitting, they are obligatory in both front and rear seats.
Drive on the right side of the road.(The driver sits on the left hand side of the car.)
Don'ts
Run out of petrol on a motorway. You could be fined and face further consequences if you run out of petrol and don't have a good reason why.
Use your phone while driving. You can face a fine of €70 if you use your phone while waiting at the traffic lights or while driving.
Forget to put on winter tyres before you drive in wintry conditions. You can face a fine of €70 if you don't have winter tyres fitted (recommended from October).
Swear at people while driving. Or make a rude hand gesture, you could be fined up to €4,000
Car Rental Locations

You'll find an Enterprise Rent-A-Car location perfect for your adventure.
Airport: Begin the trip as soon as you arrive. Airports are usually located near major roadways that will allow you to get on the road quickly.
Neighborhood: Great for day trips or to begin your journey after a visit to a major city.
Train Station: Rent at a train station to explore a region further.

Automatic and Manual Transmissions

Many vehicles in Germany are manual. When renting, be sure to request an automatic if you can't drive a manual.
Cross Border Regulations

Renters picking up a vehicle in Germany and traveling outside of Germany must make prior arrangements directly with the renting branch. The vehicle must be returned to the rental location in Germany.
Legal Requirements
All international drivers must present a valid driver's licence and identity card or passport at the time of rental.
Enterprise Plus
Include the Enterprise Plus number at the time of reservation to earn points on qualifying rentals in Europe. Members can redeem points for free rental days at thousands of participating Enterprise® locations worldwide.
Emerald Club
Emerald Club® makes the car rental experience faster with Priority Service. Include the Emerald Club member number at the time of reservation to earn credits toward free days on qualifying rentals.
Considering Taking A Road Trip To Another Country?
 
Check out all of our Driving Guides and learn the rules of the road for: