Car & Van Hire in Worcester
Welcome to the Enterprise Worcester car rental page. Choose from a wide selection of cars ranging from smaller economy cars to larger SUVs and people carriers
Complete Clean Pledge
We pledge to go above and beyond our already rigorous cleaning protocols, including strict sanitising procedures to protect the health and safety of all.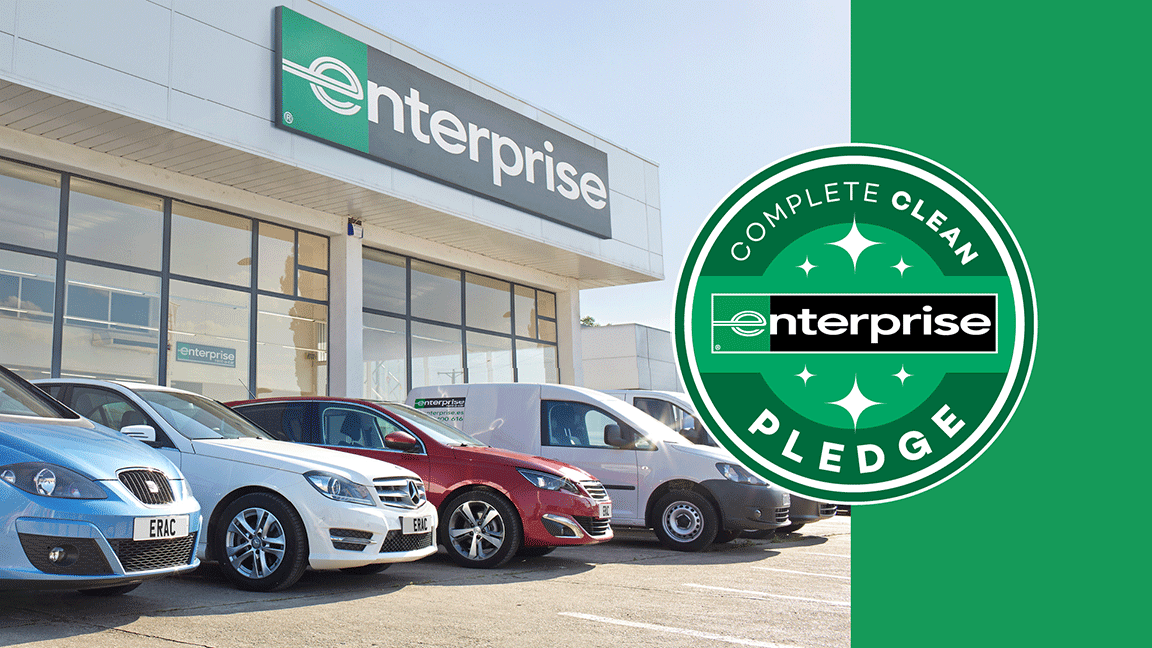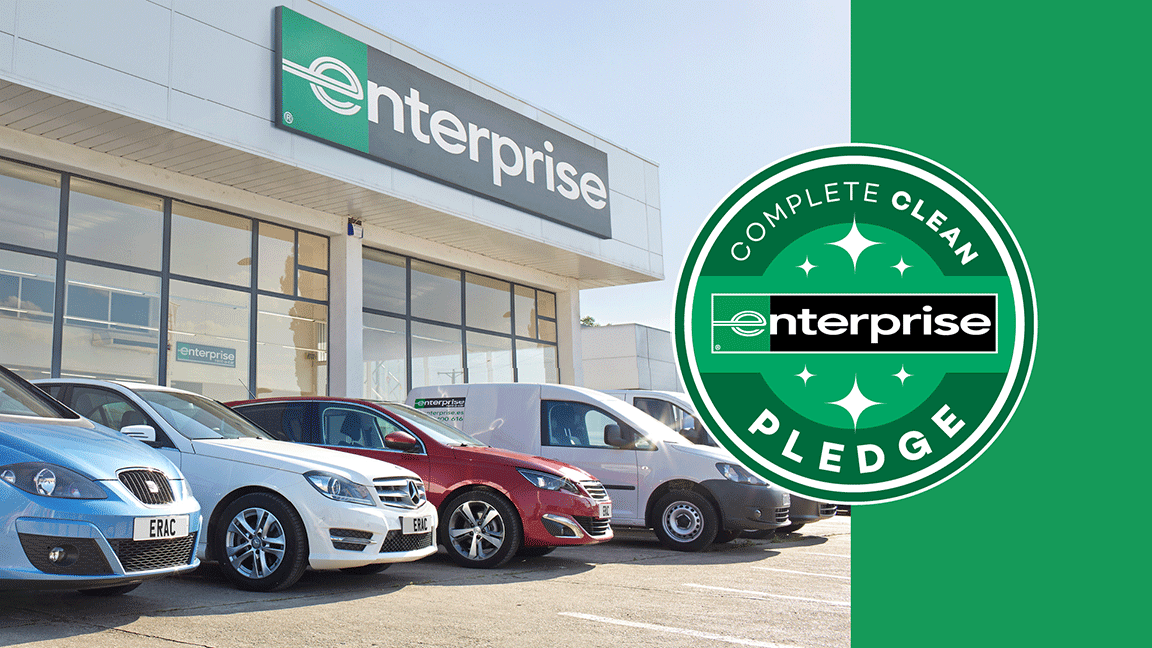 Car & Van Rental in Worcester?
Worcester lies in a mixture of lush countryside, meandering river valleys, ancient monuments and thriving farmlands. The perfect holiday can be had in the cathedral city in Worcestershire. The several museums in the area paint a picture of Worcester's contribution to history; after all, the Battle of Worcester was the last one of the English Civil War. The University of Worcester is one of the reasons the region is bustling with activity- if not from tourists, then from students seeking quality education. You can enjoy the glorious countryside and engage in a number of outdoor hobbies to liven up your holiday. With guest and country houses spread all over, accommodation budgets are varied, so you can enjoy an inexpensive experience in the English country. To make your travel easy, hire a car from the suitably located Enterprise Rent-A-Car branch. The right vehicle pick can make all the difference when planning your travels across the county.
Our Vehicles for Hire in Worcester
You shouldn't have any trouble finding the right type of vehicle for your needs at Enterprise. We provide large, extra large, Luton, small and medium-sized vans if you are in the need of transporting anything. Gauge the cargo at hand and choose the van that will serve its storage needs most. If you are in or heading to Worcester for travels, you can get a people carrier if you are with a larger group. With enough room for luggage and comfortable seating, they are a firm favourite. If you plan to go cycling or fishing, carry your bicycles or fishing rods in the back or on the roof rack. Moreover, there is also the upside of having everyone in the same vehicle rather than dividing them up into two cars.
You can go for an SUV if the circumstances of the journey demand it. The great outdoors of Worcester can be fascinating, but getting to some of the locations is not always easy. If you intend to go to the Malvern Hills, for instance, anticipate bumpy and slippery drives, especially when it rains. Such terrains need a vehicle with the right grip and proper handling of the roads in rough conditions, which a 4X4 does. SUVs are also built with space considerations in mind so you can carry five or six people in one depending on the type. For the standard vehicle rental needs, we have the car category that is structured for even the most basic requirements. A mini will be great for individual needs. A compact, intermediate or economy, on the other hand, will be suitable for a small family.
Attractions in Worcester
The Worcester Cathedral is a magnificent sight that will start off your tour of the city in the most magical way. If you can manage to catch it at night, it is truly breathtaking as it towers over the skyline. With a car, you can go to the George Marshall Medical Museum, where entry is free, and get educated on how far medicine has come. Another place to brush up on your history is the Commandery, which acted as the Royalist's headquarters in 1651. The Tudor House Heritage Centre should also be part of your itinerary for more insights into the cultural growth of the city. There is also the Transport Museum, Elgar Tower and Museum of Royal Worcester to discover. With the River Severn forming part of the boundaries, it would be remiss to leave without making the most of it. Take the kids to the Gheluvelt Park for memorable adventures. For more outdoor hobbies, the Malvern Hills are more than sufficient.
Places to Visit Outside Worcester
Gloucester is one of the cities that lie close to Worcester where you can spend a chunk of your holiday. The history of this neighbouring city goes as far back as the Roman times, and you can learn about the 2,000-year-old stories in the architecture and museums. The oldest parish church in the city, St. Mary de Lode, is one of the buildings to include in your schedule. Others include St. Michael's Tower, Robert Raike's House, St. Oswald's Priory and Gloucester Cathedral. Regardless of the weather, count on finding something interesting to see or do in Gloucester. You can also book a car hire in Worcester and drive to Birmingham for some fun.
Airport Car Hire
Birmingham International Airport is the easiest way to get into Worcester by air. You can then get a car hire in Worcester and drive to any part of the city. Depending on where you are coming from, Gatwick and Heathrow are other options you may consider.
Parking and Traffic Information in Worcester
Using Junction 6 and 7 of the M5 motorway, you can get to various sections of the city without inconveniences. The A44 runs to London through the Cotswolds, but you can alternatively use the M5, M42 and M40. Several other major A-roads cut through the city, thus reducing congestion. Parking spaces in Worcester are conveniently available in the city centre and its outskirts. You can find out about the different schemes that motorists utilise to book parking, whether private or public, by asking our branch staff.
Cheap Van and Car Hire
Enterprise in Worcester offers great prices across its large fleet of vehicles, whether you need a 3-door economy car, roomy SUV or 9-passenger people carrier. Book online in advance for the best deals on cheap car rental, or visit our knowledgeable staff in branch for friendly, personal service.
Enterprise offers a wide range of new vans from our city and neighbourhood branches. Explore the full fleet of passenger vans and larger commercial vehicles online or visit us in branch where our staff can help you find your perfect vehicle. Visit our Worcester van hire page to find out more.
Frequently Asked Questions
For more FAQs, please visit our FAQ page.