Car Hire in Warwickshire
Welcome to the Enterprise Warwickshire car rental page. Choose from a wide selection of cars ranging from smaller economy cars to larger SUVs and people carriers
Complete Clean Pledge
We pledge to go above and beyond our already rigorous cleaning protocols, including strict sanitising procedures to protect the health and safety of all.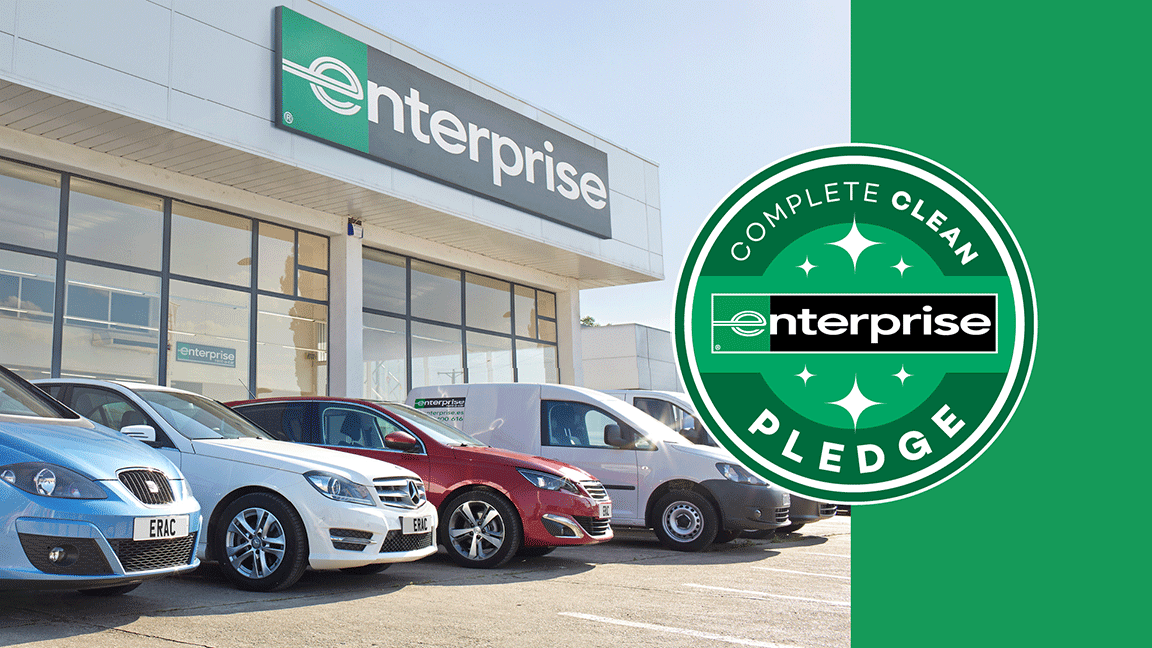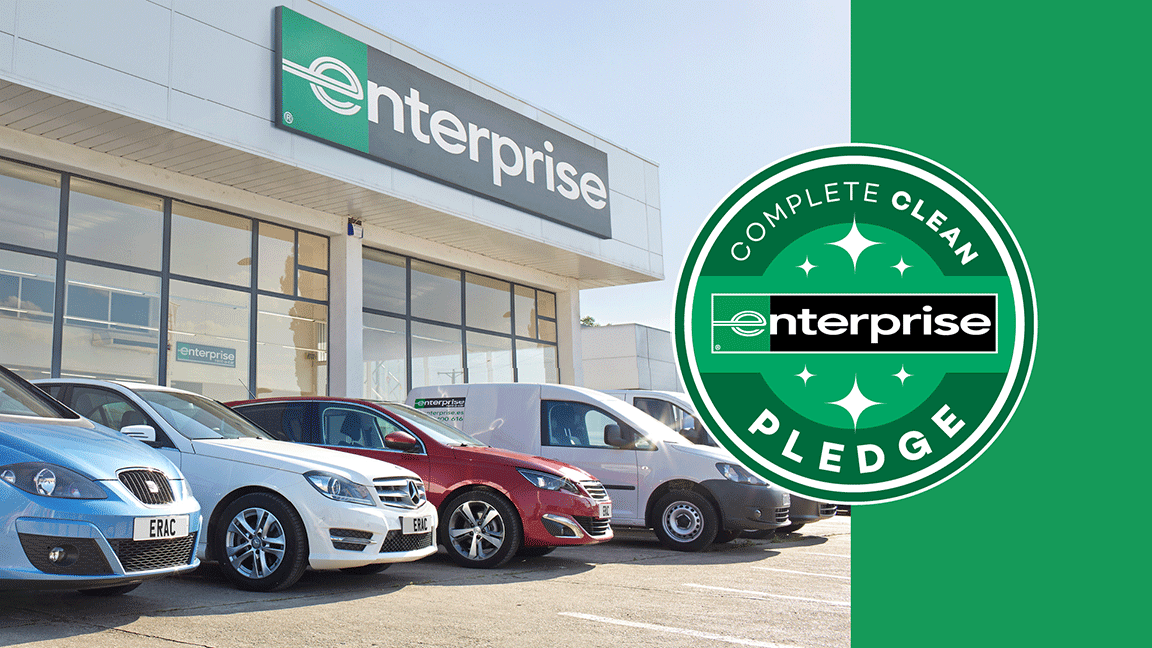 Car Rental in Warwickshire
Warwickshire is famed for being William Shakespeare's birthplace, and one of its towns is where the sport of rugby football originated. A lot of other locations in this West Midlands county carry a rich history, and touring them will give you enthralling insights into the area. You can learn about how Warwickshire developed from thriving market towns to industrial hotspots, to what it is today: a tourist haven. Besides the heritage of the county, the geography of the place is another reason it attracts visitors. The banks of the River Avon offer a myriad of water activities, not to mention the incredible sights. Catch the two-day extravaganza that is the River Festival in Stratford-upon-Avon. Enjoy the quiet countryside in some of the less-known towns in Warwickshire as you delve into ancient monuments and fascinating museums. With a car hire in Warwickshire, you can take long drives and schedule tours to all the places you wish to see. Self-drive trips let you maintain a flexible schedule and pay visits to as many attractions as possible. Enterprise Rent-A-Car makes service conveniently available by locating offices in and around Warwickshire.
Our Vehicles for Hire in Warwickshire
Picking a rental car can go horribly awry and cost a lot of money if you don't invest time in analysing the most suitable options. At Enterprise, our car rental consists of a fleet of different vehicles, from small cars to SUVs to people carriers, which are all geared towards meeting a customer's transportation needs. Our people carriers are the ideal solution when your trip involves bringing along your kids plus luggage, and there may even be a stroller or car seat that needs to fit in, too.
Consider an SUV when there is a chance of driving on slippery and icy roads. Holidaying in winter has its perks, but it can also be challenging. The cars that Enterprise has on offer respond to a number of needs from five-passenger compact to economy. Whether you are searching for a small family vehicle or something more befitting a business trip, it is possible to find the right one.
Attractions in Warwickshire
History is present at every corner you turn in Warwickshire, meaning there is no shortage of places of interest. You can begin at New Place where prolific playwright William Shakespeare retired and died. Then you can proceed to Anne Hathaway's cottage, the home of Shakespear's wife before she married him. With your hired car you can also head to Stoneleigh Abbey, which is located 2 miles east of Kenilworth, to see the 850-year-old structure. Then, just at the outskirts, you can visit the Kenilworth Castle, renowned for surviving the 1266 siege - the longest in English history. A trip to Warwickshire will not be authentic without learning about the sport of rugby, and the Webb Ellis Rugby Football Museum is the best place to do that. Kids will be fond of Charlecote Park, where, with some luck, you will see one or two Fallow deer running around. The American Fountain, a tribute to the Bard, is another must-see, as are the Gower Memorial and Coventry Cathedral.
Places to Visit Outside Warwickshire
You can expand your touring horizons and enjoy much more of the region. The National Space Centre is one attraction that you may want to catch a glimpse of beyond Warwickshire, and Leicestershire is the place to go for that. Conkers is situated at the core of the National Forest and is another enticing sight that showcases the beauty of nature. Take the family to Twinlakes Park and see different animals roam around the place. Drive to Staffordshire and explore the Alton Tower, Drayton Manor and the Trentham Estate; catch a breath of fresh country air in South Staffordshire as you hop from Peak District to National Forest; visits to the National Memorial Arboretum and the National Brewery Centre will give you a glimpse into the long history of the county.
Airport Car Hire
Coventry Airport is the closest one for travelling in and out of the county, and an Enterprise branch is conveniently located there for a quick pick-up of your hire car.
Parking and Traffic Information in Warwickshire
The county has several major motorways running through it, and that has some advantage for motorists in the region. The M40 motorway that links London to Birmingham runs through Warwickshire. In addition, the M6, M69, M1B and M45 serve different towns in the county. There are trunk roads as well that increase the connections between the various locations. Parking in Warwickshire has been modernised as with almost every other county in the UK. After picking up the car years, you can source details on the several public parking spaces and payment modes, or simply ask our staff for advice.
Cheap Car Hire
With rental branches across the county, Enterprise offers cheap car hire from convenient, accessible locations. Our large fleet of new vehicles includes great value economy and compact cars, sporty SUVs and spacious people carriers. Whether you need a vehicle for a single day or longer, Enterprise Rent-A-Car has the perfect car to suit your needs. Book online from our Warwickshire branch to guarantee your choice of vehicle at the best possible price.
Moving house or just moving furniture? Enterprise has you covered with a range of vans from our Warwickshire branch. From smaller passenger vans to larger commercial vans, book online from our Warwickshire van hire page to reserve your perfect vehicle at an unbeatable price.
Frequently Asked Questions
For more FAQs, please visit our FAQ page.