Car & Van Hire in Sunderland
Welcome to the Enterprise Sunderland car rental page. Choose from a wide selection of cars ranging from smaller economy cars to larger SUVs and people carriers
Complete Clean Pledge
We pledge to go above and beyond our already rigorous cleaning protocols, including strict sanitising procedures to protect the health and safety of all.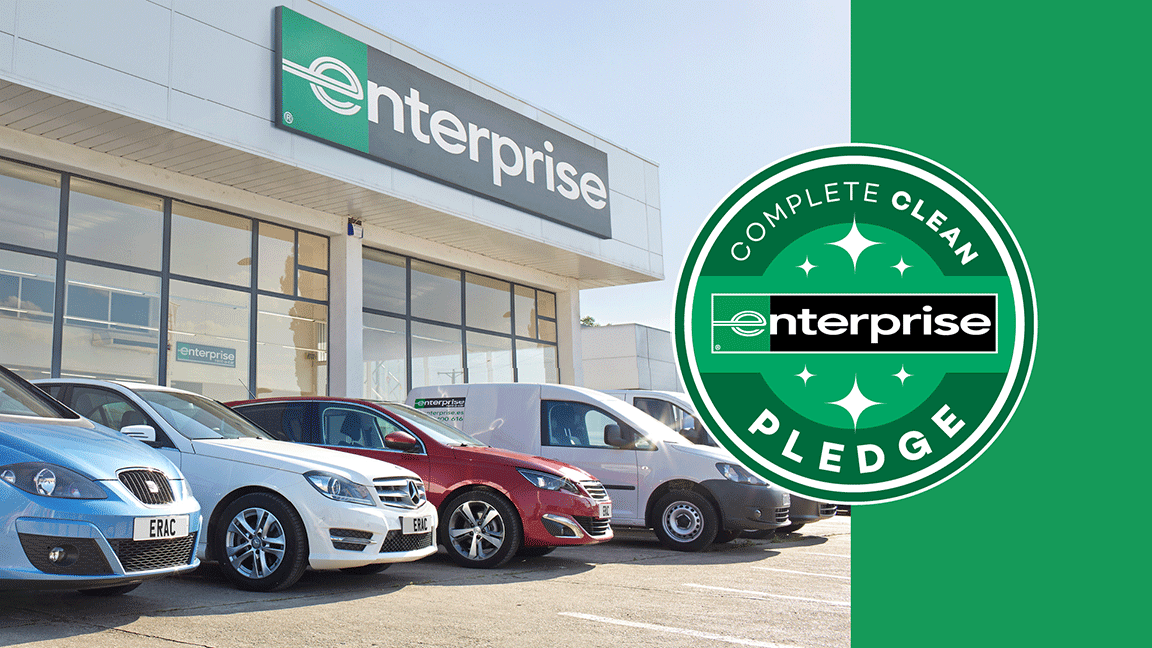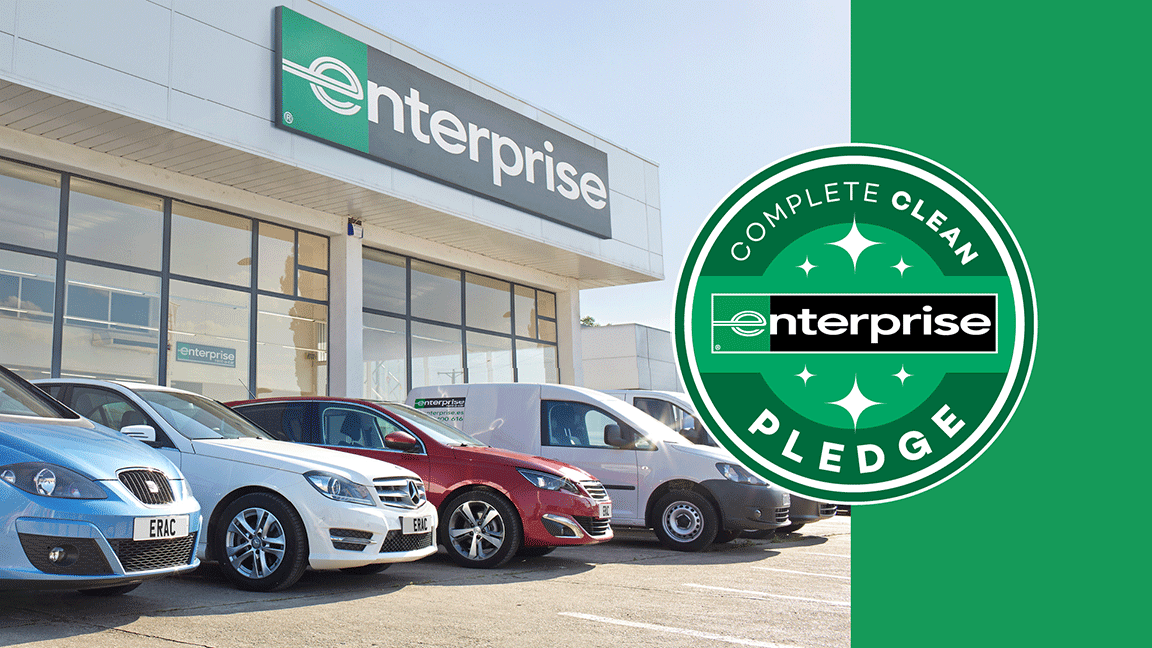 Car & Van Rental in Sunderland?
A former coal mining and industrial town in the north-east of England, the city of Sunderland is now a marvellous seafront destination. With the banks of the River Wear now lined with beautiful waterfront buildings, tourists have enough motivation to visit the city. There is also a busy marina, a pier and charming cliff parks that contribute to the amazing image of the area. The University of Sunderland is another reason the place has received a significant boost in reputation, and consequently, population. Besides exploring the revitalised riverbanks, take excursions into the Sunderland countryside as you enjoy peaceful drives in the quiet surroundings. Catch a glimpse of the famous Stadium of Light. Enterprise has a branch at 16-18 North Bridge Street, where you can find a variety of rental options.
Our Vehicles for Hire in Sunderland
Enterprise has a modern fleet of cars that provides you with a great choice of safe and fuel-efficient options. People carriers are great when your travel needs entail transporting a group of five or more. You can book a people carrier for seven passengers or a minibus for nine, depending on the size of the group. Enterprise has several cars ready to be hired, ranging from economy or standard to compact. If you are in a group of five without a lot of belongings, a compact or standard will do an excellent job. A mini, on the other hand, is the best fit for a short trip of a day or two to the city centre. When you intend to ride in style or make a statement, a coupe or small premium is the way to go. SUVs are also great for small groups or families, offering plenty of room for sitting and luggage, as well as a smooth ride. Moreover, such a vehicle is great for hitting the countryside, especially on the roads that are not in tip-top shape. We also have commercial vans in multiple sizes for your transportation needs.
Places to Visit Outside Sunderland
Your holiday is not restricted to Sunderland since the surrounding regions offer a diverse cultural and historical heritage that will add to the excitement of your trip. Newcastle-upon-Tyne is found north of the River Tyne and is one of the largest cities in the region. The Tyne Bridge is an incredible sight, as it stretches 389 metres long and 59 metres high. There is also the Great North Museum that houses archaeological and natural history collections. Alternatively, you can get a hire car in Sunderland and head to North Shields where the iconic St. May's Lighthouse is situated. Tynemouth Priory and Castle, the Collingwood Monument and the Blue Reef Aquarium are other adventures you can consider when in North Shields.
Attractions in Sunderland
North East England has a lot to offer in terms of attractions and Sunderland is no exception. To see of some of the oldest stained glass in England, head to St. Peter's Church on the north bank of the River Wear. From there, you can take a walk to the National Glass Centre and delve into the glassmaking heritage of the city. A car will come in handy when you want to drive out to Washington and visit the energetic town.
A Sunderland holiday is not complete without a visit to Roker and Seaburn Beaches, where the breezy shorelines and seaside entertainment options will give you plenty to spice up your trip. Go to the Sunderland Museum & Winter Gardens for a lesson in the fascinating heritage of the city. View the over 2,000 plants growing in the tropical haven that is the Winter Gardens. Hire a car and drive from the city centre to the Penshaw Monument, which is a remarkable mock Greek temple that is visible for miles. A climb to the top of the monument will give you a closer look at the magnificence of the structure. Then there is Penshaw Wood, which is a relaxing way to wind down a long tour.
Airport Car Hire
When coming to or leaving Sunderland by air, Newcastle Airport is your best option. The Enterprise branch at the airport will ease your travel arrangements since you can arrange a vehicle and drive to your intended destination from there.
Parking and Traffic Information in Sunderland
A rental car is a convenient way to get around Sunderland, with its well-established routes. The A19 (M), A1, A1231 and A19 are some of the roads that you can use to get in to and out of Sunderland. The City Council controls several car parks in the city centre, where motorists can find spaces for their vehicles. For electric vehicles, there are 50 charging points distributed throughout the different car parks. Find out beforehand about the most convenient payment method for parking in the area.
Cheap Van and Car Hire
Enterprise in Sunderland offers great prices across its large fleet of vehicles, whether you need a 3-door economy car, roomy SUV or 9-passenger people carrier. Book online in advance for the best deals on cheap car rental, or visit our knowledgeable staff in branch for friendly, personal service.
Enterprise offers a wide range of new vans from our city and neighbourhood branches. Explore the full fleet of passenger vans and larger commercial vehicles online or visit us in branch where our staff can help you find your perfect vehicle. Visit our Sunderland van hire page to find out more.
Frequently Asked Questions
For more FAQs, please visit our FAQ page.