Car & Van Hire in Suffolk
Welcome to the Enterprise Suffolk car rental page. Choose from a wide selection of cars ranging from smaller economy cars to larger SUVs and people carriers
Complete Clean Pledge
We pledge to go above and beyond our already rigorous cleaning protocols, including strict sanitising procedures to protect the health and safety of all.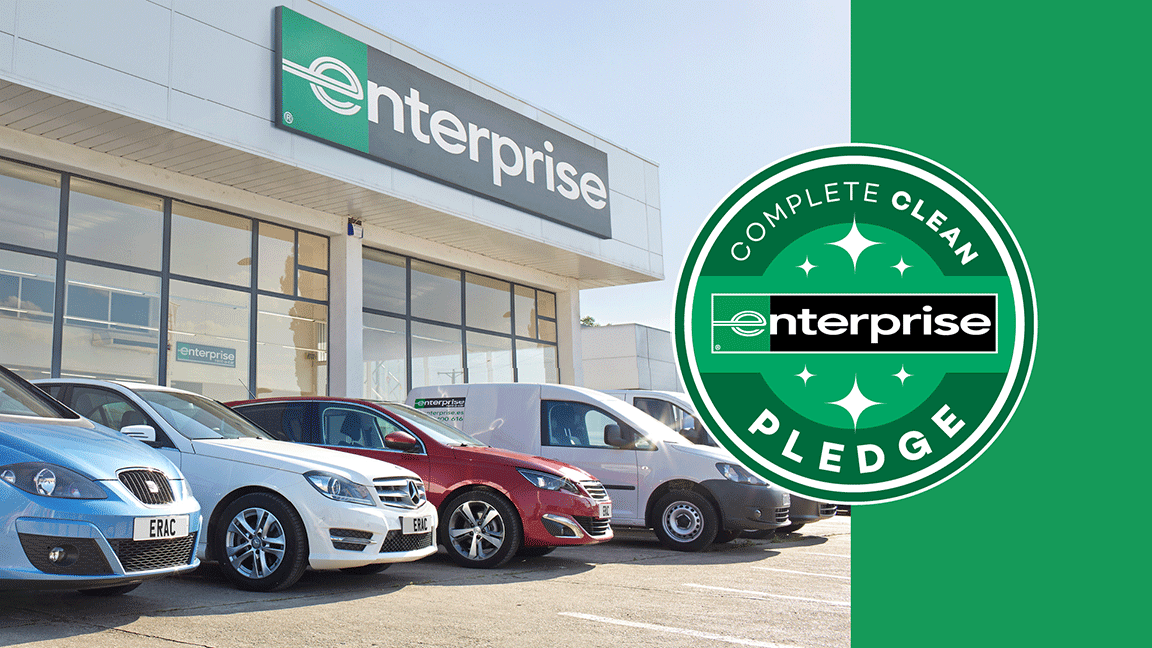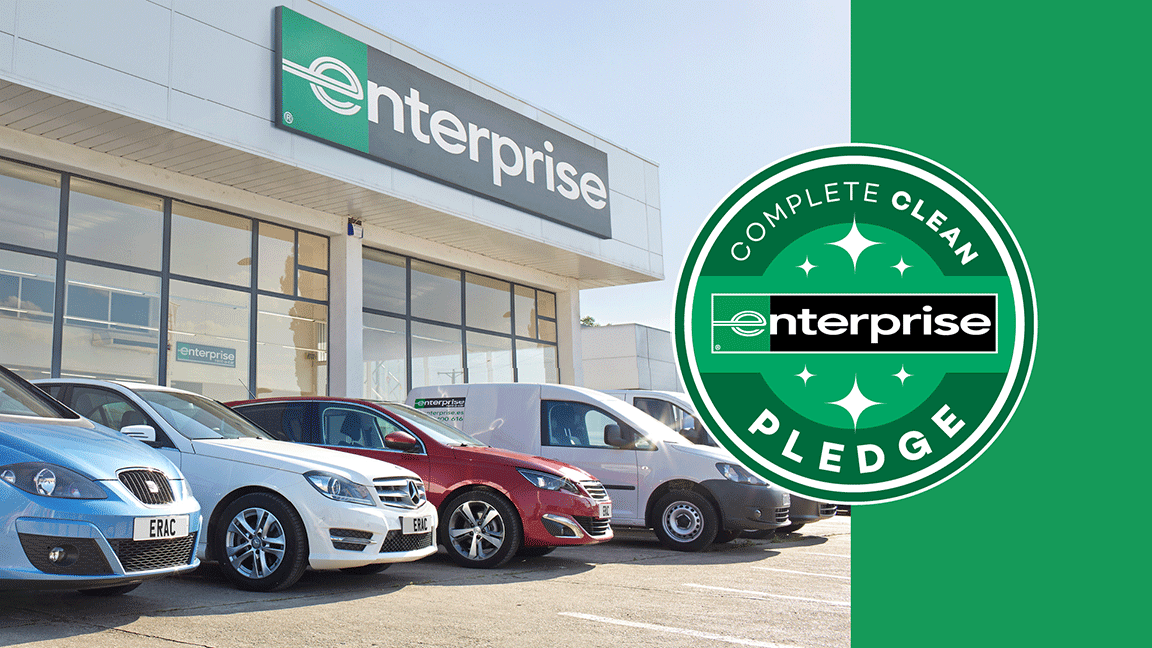 Car & Van Rental in Suffolk?
Are you planning to visit the UK this year? Maybe you're a resident, thinking of holidaying at home, but want to get away from the touristy crowds. For those with a love of nature, history, culture, medieval architecture and coastal walks, the county of Suffolk is a treasure trove not to be missed.
Situated on the English east coast, Suffolk is a county of gently undulating hills, old market towns and quaint English villages. With its large areas of arable and mixed farmland on the one hand, and its 50 miles of breath-taking coastline on the other, it has everything for those who enjoy the exhilaration of the great outdoors. It is also home to the largest container port in the UK: Felixstowe.
In Suffolk, car hire options can be arranged at the Enterprise offices on the Ipswich Whitehouse Industrial Estate, Ipswich Town Centre and at Bury St Edmunds. Bookings can be made online or from one of our offices, or we can pick you up.
Our Vehicles for Hire in Suffolk
Our range of vehicles will certainly include something that is to your liking. Our small to medium five-door, five-seat cars are ideal for longer journeys into the countryside or a day on the coast, while our larger saloons provide that added extra space when touring farther afield, spending two or three days away from base. With our seven-seat people carriers, large SUVs and range of small, medium and large commercial vans, we have vehicles to suit all purposes and needs.
Attractions in Suffolk
A car gives you many more options to soak up the atmosphere, culture and heritage of this old English county. Framlingham Castle, Church Street, Framlingham, is a case in point. Slightly out of the way, and a couple of minutes' walk from the Castle Inn at Framlingham, it was once the refuge of Mary Tudor, before she became Mary I, Queen of England.
Ickworth House, Park and Gardens, at Horringer, Bury St Edmunds, is a Georgian palace with a distinct Italianate domed rotunda. The palace houses an extensive silver and art collection, while the surrounding park is ideal for that picnic lunch.
If your passion is art, Christchurch Mansion, Soane Street, on the edge of Ipswich, is the place to visit. With works by Constable and Gainsborough, a Tudor kitchen, and toys and games from the Victorian era, it has something for all the family to enjoy.
Let's not forget the kids – with your rented car, you can visit Pleasurewood Hills Adventure Park, set in nearly 60 acres, Christchurch Park wildlife reserve and playground, or Africa Alive, an African walking safari, set in the heart of deepest Suffolk. There are also transport and aviation museums, the broads and the coast to be enjoyed. Will those seven days really be long enough?
Places to Visit Outside Suffolk
Touring around the Midlands and northern counties of England could not be easier from a base in Suffolk. The North Sea coast of Norfolk is just over an hour's drive away. With its gently rolling countryside and high level of arable and mixed farming, you'd be forgiven for not realising you have left one county and passed into another. Its beautiful old market towns with cobbled streets, nature reserves, amusement parks, zoos, and of course Sandringham House, make it a great day out for all the family.
Book a few overnight stops and visit Cambridgeshire, Northamptonshire and Warwickshire. Spend a day in Birmingham in the West Midlands. Visit the crooked spire in Chesterfield, Derbyshire, before returning via Nottinghamshire, Lincolnshire and back down through Cambridgeshire. Nowhere is too far away in a comfortable, large touring car hired for the duration of your stay.
Airport Car Hire
Enterprise has offices in all the major London airports to the south, and in Birmingham Airport to the west. If you prefer to continue to your destination by coach or rail, we have a number of offices where you can collect your vehicle, or we can make arrangements to have it waiting at your hotel.
Traffic and parking in Suffolk
If you're based in London, it's about two hours' driving time in your Enterprise rental car up the M11 and A14, to reach the centre of Suffolk county. For those who have already spent time in London and wish to explore farther afield without driving through the city, you can let the train take the strain from Liverpool Street Station to Sudbury in Suffolk, and pick up your vehicle from one of our offices on arrival.
Cheap Van and Car Hire
With rental branches across the county, Enterprise offers cheap car hire from convenient, accessible locations. Our large fleet of new vehicles includes great value economy and compact cars, sporty SUVs and spacious people carriers. Whether you need a vehicle for a single day or longer, Enterprise Rent-A-Car has the perfect car to suit your needs. Book online from our Suffolk branch to guarantee your choice of vehicle at the best possible price.
Moving house or just moving furniture? Enterprise has you covered with a range of vans from our Suffolk branch. From smaller passenger vans to larger commercial vans, book online from our Suffolk van hire page to reserve your perfect vehicle at an unbeatable price.
Frequently Asked Questions
For more FAQs, please visit our FAQ page.