Car & Van Hire in St-Davids
Welcome to the Enterprise St Davids car rental page. Choose from a wide selection of cars ranging from smaller economy cars to larger SUVs and people carriers
Complete Clean Pledge
We pledge to go above and beyond our already rigorous cleaning protocols, including strict sanitising procedures to protect the health and safety of all.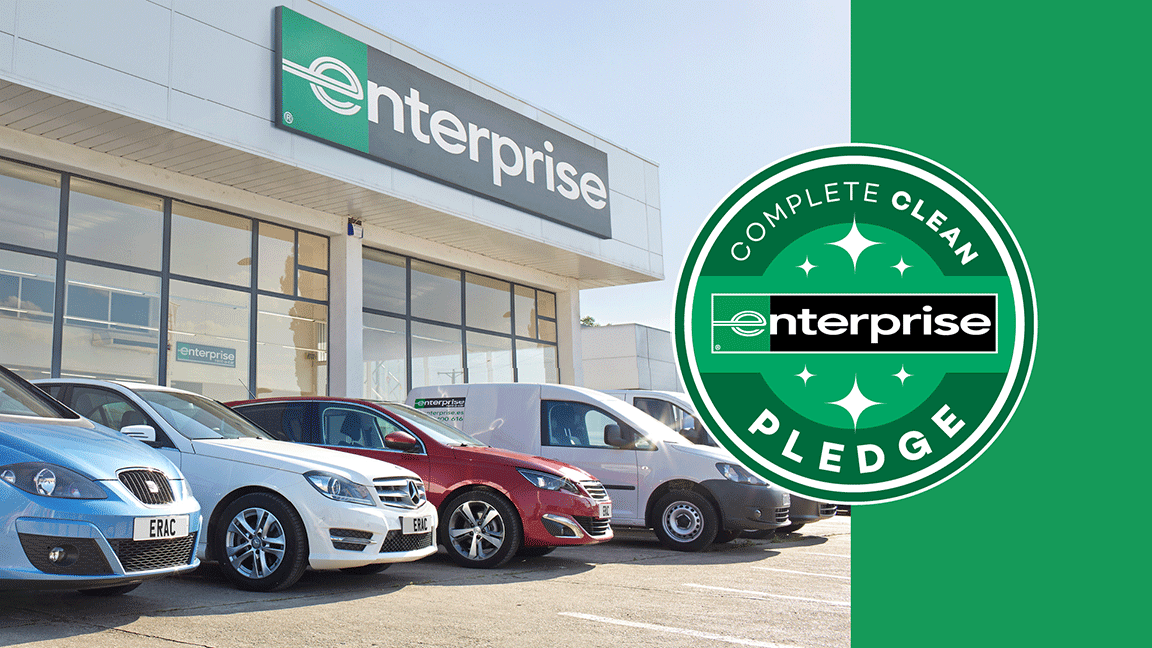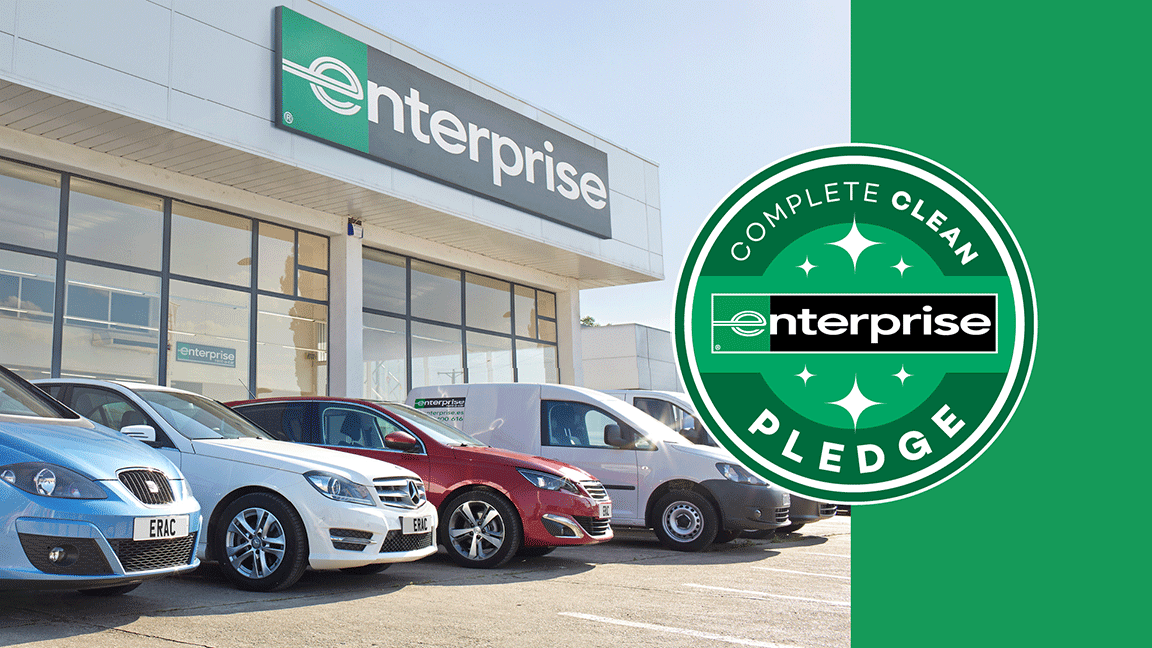 Car & Van Rental in St Davids?
St Davids in the west of Wales is a beautiful city at the doorstep of one of the UK's most scenic coastlines. The vibrant community is a popular destination for pilgrims and travellers from around the world, as well as sport and outdoor enthusiasts looking for a spectacular backdrop to hike, surf or swim. With a hired car in St Davids, nearby attractions are within easy reach. You will be able to travel in comfort and style with one of our modern and safe vehicles. Our friendly service is provided from our branch in Milford Haven.
Our Vehicles for Hire in St Davids
With affordable rates on vehicles, we have a selection of vehicles from leading names. Our fleet includes cars from Ford, Vauxhall, Range Rover, Skoda and others. We also have premium car rental options, including Mercedes models. Options include mini and compact cars, saloons, and larger estate vehicles. We also have a selection of vans with varying capacities to meet virtually any requirement.
St Davids and the surrounding area is a top destination for outdoor lovers. Visitors to the area that want to enjoy the outdoors need space for their gear. With a spacious car rental, St Davids and Pembrokeshire can be experienced in comfort. We have SUV options that give you the performance and space you need. Our modern fleet also includes people carriers, which are ideal when travelling in larger groups, whether you are visiting the region with friends or family.
Attractions in St Davids
The westernmost city in Wales, St Davids is home to one of the most iconic religious buildings in the country. The 12th-century St David's Cathedral is built from sandstone in a vale alongside the River Alun. It is dedicated to a 6th-century bishop and Wales' patron saint, Saint David. Nearby are the ruins of the Bishops Palace, much of which dates from the 13th and 14th centuries. It is a Gothic structure that hosts open-air theatre performances during the summer months. Other highlights include the Oriel y Parc Gallery at the Pembrokeshire Coast National Park Information Centre. The gallery's collection includes paintings by Graham Sutherland, an artist that was inspired by the landscapes and people of Pembrokeshire.
Places to Visit Outside St Davids
With a car rental, St Davids and Pembrokeshire are yours to discover, including stunning landscapes and villages throughout the Pembrokeshire Coast National Park. The picturesque Whitesands Beach offers pretty views of Ramsey Island, a nature reserve with colonies of birds. Boats to the island depart from St Justinian. Whitesands Beach is also a great spot for walking, featuring fabulous trails to St Davids Head. The Pembrokeshire Coast Path meanders along the entire coastline of the national park, which means there are dozens of hidden bays, sandy beaches and lovely villages to discover.
Nearby communities include Fishguard, a coastal town that is a main port for ships travelling to Ireland. The town hosts an annual folk festival each spring, which attracts musicians from across England, Wales, Ireland and Scotland. Haverfordwest is home to several notable castles, including Haverfordwest Castle. Other castles include Wiston Castle six miles to the north-east and Pembroke Castle twelve miles south of Haverfordwest. A caris a convenient way to tour Pembrokeshire and fully experience the natural and cultural wonders the region has to offer.
Airport Car Hire
Cardiff Airport is Wales' main airport and the closest international gateway to St Davids. The airport is just over a two-hour drive away via the M4 motorway and the A40. You will be able to drive directly to your accommodation without worrying about costly taxi rides or airport transfers and renting from our location at Cardiff Airport lets you make the most of your stay by avoiding lengthy bus trips to St Davids. With our car rental desk right inside the terminal building, you will be on your way quickly and without hassle.
Parking and Traffic Information in St Davids
A car park is located on the eastern edge of St Davids, which is a convenient place to stop when travelling from Haverfordwest. St Davids' visitor centre and tourist office are a short walk from the car park, as is the city centre. Merrivale car park is a smaller option on Pit Street close to Bishop's Palace. All car parks provide easy access to St Davids Cathedral and the town itself is easily explored on foot.
Roads in and around St Davids tend to be narrow. They are also busy during peak season, especially during the summer and sunny bank holidays and weekends. It may be challenging to find a parking spot during peak periods since car parks fill quickly. Traffic also becomes an issue, especially along narrow routes in and out of the St Davids as visitors come from across Wales and beyond to see this beautiful city.
Cheap Van and Car Hire
From large people carriers to smaller economy cars, Enterprise Rent-a-Car guarantees cheap rates on car hire from our Stansted branch. Our economy cars are renowned for being cheap to hire as well as low running costs with great fuel efficiency. Book online in advance for our cheapest prices, alternatively book in branch and get the car that suits your needs.
Moving house? Moving furniture? Enterprise has vans available at our Stansted branches to ensure that you can get a vehicle to suit your needs. From smaller passenger vans to larger commercial vans – give our branches a call or book online to guarantee you a van hire that will suit your needs. Van hire is cheap and easy through Enterprise online or in branch, we promise to provide a vehicle to suit you for as long as you require it.
Frequently Asked Questions
For more FAQs, please visit our FAQ page.