Car & Van Hire in Sheffield
Welcome to the Enterprise Sheffield car rental page. Choose from a wide selection of cars ranging from smaller economy cars to larger SUVs and people carriers
Complete Clean Pledge
We pledge to go above and beyond our already rigorous cleaning protocols, including strict sanitising procedures to protect the health and safety of all.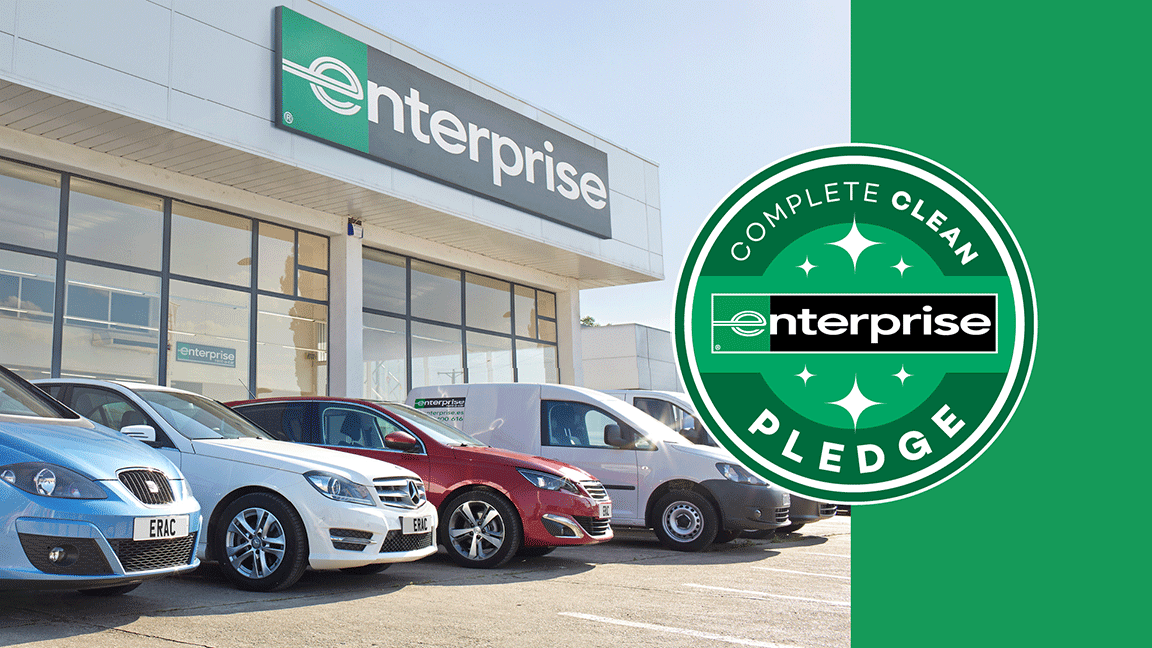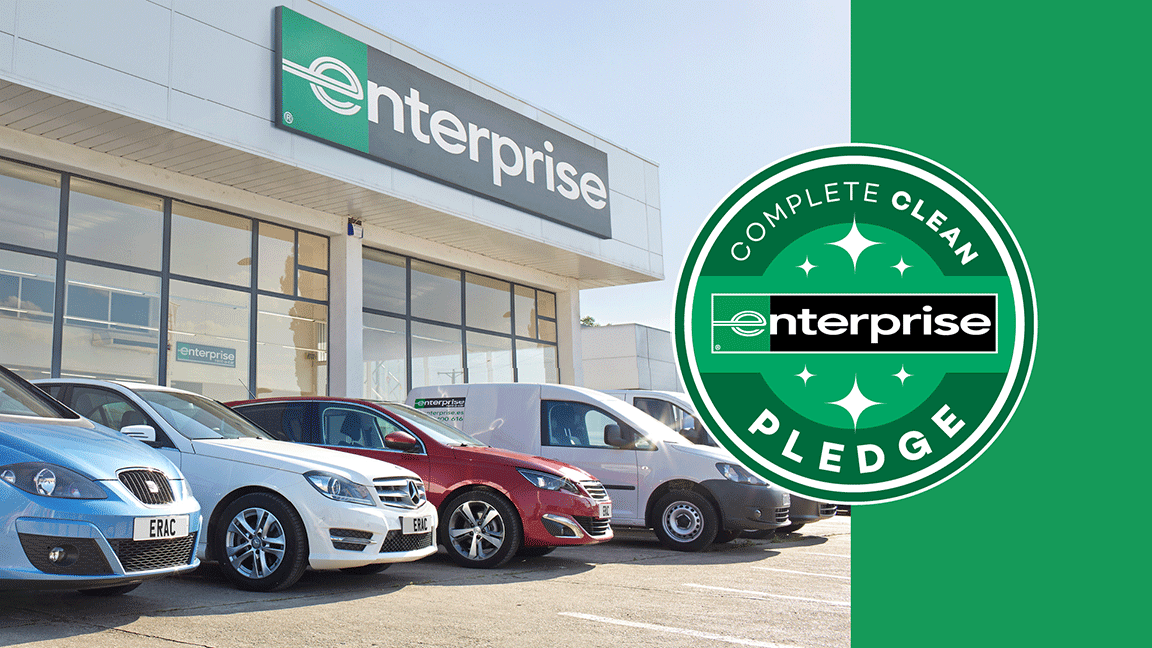 Car and Van rental in Sheffield
Sheffield is located in South Yorkshire with the River Sheaf running through the city centre. Sheffield combines tranquillity with adventure as well as being voted the UK's happiest city of 2013. Sheffield is a city of diversity, combing its industrial routes whilst also being one of the UK's greenest cities.
Alongside the Sheffield Winter Gardens and the Botanical Gardens, Sheffield is also home to a lively night scene, ensuring that there is something to do at all time of day and night and making Sheffield a great city to visit for everyone to enjoy.
With a third of Sheffield city situated in the Peak District National Park, Sheffield unites city life with access to some of England's most beautiful countryside found in the National Park.
Travelling around Sheffield is simple and easy with our car hire, allowing you to hop between the urban and rural vibes of Sheffield. Our 4 branches within Sheffield and the additional 3 in the surrounding areas ensure that there are branches situated in locations convenient for you. Even if you can't get to a branch, we can pick you up.
Book online or in one of our branches to ensure you get our great deals and cheap hire prices on both our cars and vans. Whatever vehicle you require, we will find the one to suit your needs. Check out our fleet of cars and vans online today.
Sheffield has a vibrant mix of attractions to suit everyone, whether you are visiting for business or pleasure, Sheffield has so much on offer.
Tropical Butterfly House, Wildlife and Falconry Centre
Promising hands on experience, the tropical butterfly house, wildlife and falconry centre promises to be great fun for all of the family. One of Sheffield's greatest attractions, you are able to feed the animals as you go around and see everything from a talking parrot to meerkats and chipmunks. With animal encounter shows being put on daily, this attraction will never disappoint. The tropical butterfly house, wildlife and falconry centre is also home to a dinosaur trail for you to follow and go back in time to explore.
The Botanical Gardens
Opened in 1836, Sheffield's Botanical Gardens have become an important part of Sheffield's history, whilst being restored and looked after. Sheffield's Botanical Gardens also host different events such as "Music in the Gardens" in the beginning on July in the hope of getting great weather for everyone to enjoy, however this event is important in raising money for a range of different charities. The Botanical gardens promise to provide a tranquil experience away from the centre of Sheffield, with friendly squirrels there to accompany you on your visit – the Gardens are a great place to visit and unwind.
The Peak District
With a third of Sheffield located within the Peak District, this national park promises areas of incredible natural beauty whatever time of year you choose to visit. With a whole host of small villages to make a stop in, the Peak District is a great way of getting out of the city and going beyond Sheffield. Walking to Bleaklow and Higher Shelf Stones promise to show you some of the most beautiful views of the countryside, and encouraged for all the family. With so many different routes within the Park, the views and fresh feel of the national park will inspire you to explore.
Cheap Car Rental Sheffield
With branches located across Sheffield in different locations, Enterprise Rent-a-Car promise to find you a vehicle to suit your needs at great prices. From our 4x4s to people carriers, our car rental is cheap and reliable for whichever vehicle you decide suits your requirements. Our economy cars are renowned for their cheap hire rates as well as great fuel efficiency to ensure cheap running costs – usually 5 doors, these cars are great for small trips around the city or longer trips when you are exploring beyond the city.
Van Rental in Sheffield
Whether you are moving house, moving furniture or need a van for other tasks, our city branches located across Sheffield promise to find you the van that will suit your needs and at great prices, van hire has never been more convenient. From smaller passenger vans to larger commercial vans, Enterprise Rent-a-Car has a fleet of vans available that will be able to get you and your goods to and from wherever you need to go! Book online or in branch to guarantee cheap prices.
Sheffield Airport information
Reaching an airport from Sheffield is easy, as Manchester airport is only about 44 miles away by car. This gives you the perfect opportunity to continue your travels abroad and explore destinations around Europe or Worldwide.
Frequently Asked Questions
For more FAQs, please visit our FAQ page.