Car & Van Hire in Salisbury
Welcome to the Enterprise Salisbury car rental page. Choose from a wide selection of cars ranging from smaller economy cars to larger SUVs and people carriers
Complete Clean Pledge
We pledge to go above and beyond our already rigorous cleaning protocols, including strict sanitising procedures to protect the health and safety of all.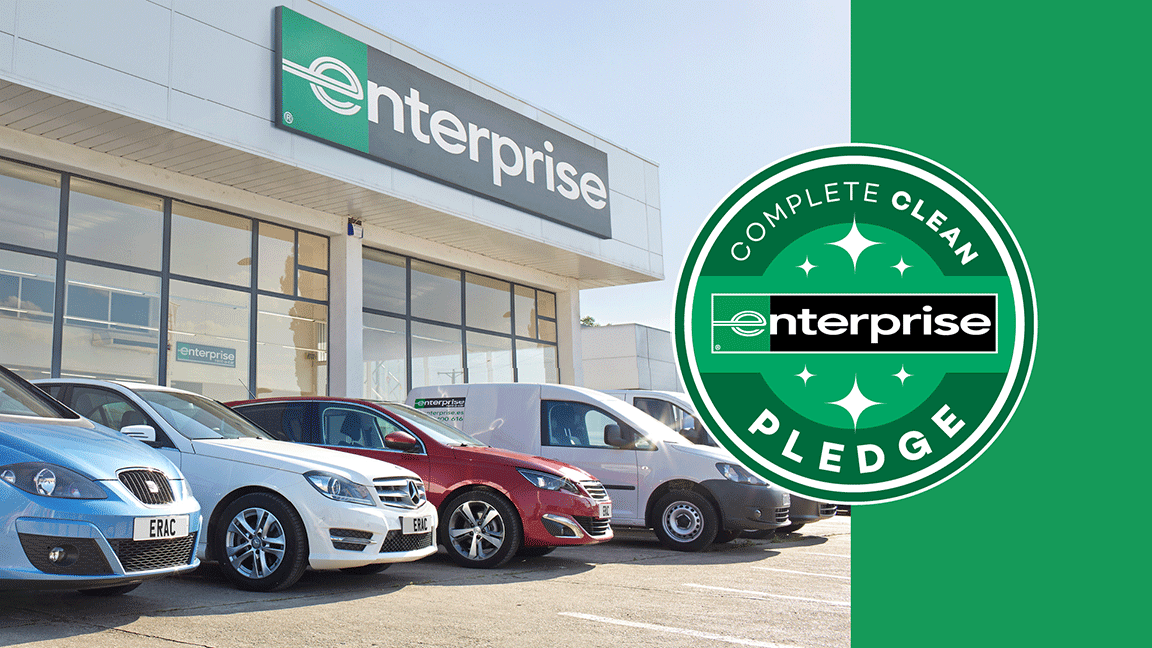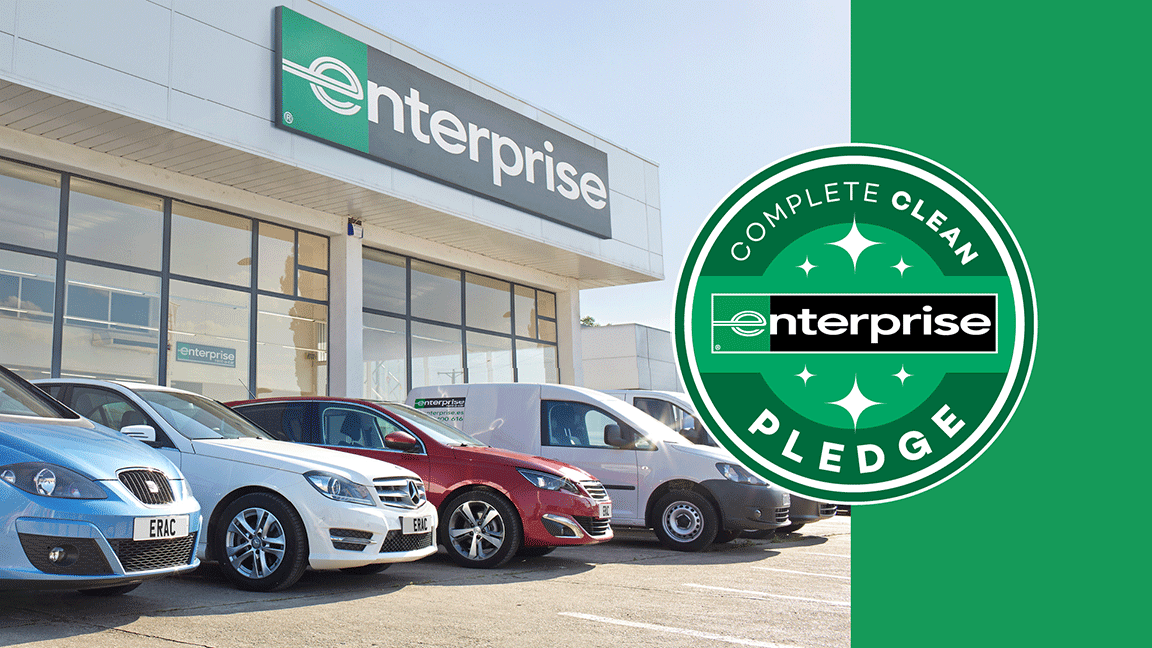 Car & Van Rental in Salisbury?
The medieval cathedral town of Salisbury is situated in Wiltshire, a county in the south of the United Kingdom. Just a few miles from the ancient monument of Stonehenge, the city's elaborate 13th-century cathedral is one of the most well-known in the country. Salisbury is famous for its bustling markets: the Charter Market is held twice a week, a farmers' market is held monthly and the town's Christmas market is a popular visitor attraction. The city is also home to three shopping centres, where most national retailers are represented, as well as an array of independent shops and boutiques. Art venues include the Salisbury Arts Centre, the Salisbury Playhouse and the Studio Theatre, while Fisherton Mill and the Young Gallery offer regular art exhibitions. The easiest way to get around and see all the sights is by renting a vehicle from one of Enterprise's Salisbury branches. Whether you are visiting Salisbury for business or leisure, we have a choice of vehicles to suit every budget. Our range of clean, modern cars and vans ensures that you get where you need to be, when you need to be there, in style and comfort.
Our Vehicles For Hire in Salisbury
Whether you are renting a car for a city break, or hiring a van to move furniture or to deliver goods, our service offers maximum flexibility to ensure that you can reach your destination - on time and in comfort. For a business trip, hiring a car is a most convenient option as it offers comfort and convenience and allows customers to focus on their meetings rather than on the logistics of getting around. A compact car is an ideal choice - economical on fuel and easy to park, our mini range can carry up to four people in comfort. We also have a choice of luxurious executive saloons that are sure to make a good impression. For travellers with luggage, the economy-range cars have space for up to three bags. A city break in Salisbury calls for a vehicle that offers plenty of room - take a look at the Large Compact range that includes models such as the Ford Focus. For larger families or groups, a people carrier is the ideal solution or you could, for a visit to Stonehenge and the pretty Wiltshire villages, treat yourself to a stylish model from the convertible premium range.
Attractions in Salisbury
Salisbury Cathedral is top of the list for most visitors to the city and, with the highest spire in England, this ancient building dominates the town. The cathedral is surrounded by old houses and a vast green lawn where visitors can enjoy a picnic, or even watch a cricket match! Salisbury's streets are still laid out in a medieval grid pattern, so take a walk through history and view the ancient Doom painting in St Thomas' Church or enjoy a cream tea at one of the many cosy cafes and restaurants in the city centre. Driving is the most convenient way to get to Old Sarum, the original site of the town that is situated just a few miles away; here you can explore the ruins of a medieval abbey and the original town walls.
Places to Visit Outside Salisbury
A must-see for most visitors to Salisbury is the world famous neolithic site of Stonehenge. A new visitor centre now explains the history of the monument and other features of the wider Neolithic landscape, such as Durrington Walls. Salisbury offers numerous walking trails. For example, you can walk around Langford Lakes Nature Reserve where many rare bird species can be seen, or explore the trails through Grovely Woods, which are carpeted with bluebells in April and May. Getting behind the wheel allows you to visit several interesting National Trust properties, such as Stourhead with its lake and woodland gardens.
Airport Car Hire
Southampton Airport is the nearest airport to Salisbury and is located just off the M27. Salisbury is just a 40-minute drive away via the A36 so a one-way or two-way car rental is a quick and convenient method of reaching your destination. At Southampton Airport, we have a range of cars and vans to suit all our customers' requirements and also offer excellent value for money; whether you are looking for a small car, a people carrier or a van, our clean and well-maintained vehicles ensure that you get to your destination in style and comfort.
Parking And Traffic Information in Salisbury
Thanks to Salisbury's excellent road links to the rest of the UK - the town is located at the intersection of the A36, the A338 and the A30 - getting around by car is the best choice. There is limited parking in the Cathedral Close at the cost of £6 per day, and visitors travelling in minibuses and campervans should note that there are height and width restrictions on the gates into the Close. For shorter visits, Salisbury offers park and ride car parks just outside the town with regular shuttle buses into the centre and several town-centre car parks, the closest being the Old George Mall, just ten minutes' walk away.
Cheap Van and Car Hire
Enterprise Rent-A-Car offers hassle-free, affordable car hire, with a large choice of vehicles on fleet and in stock. Enterprise guarantees cheap rates on car hire from all our Salisbury branches. Our range of modern economy cars are comfortable and reliable, but also fuel efficient, which keeps running costs low. Book online today and explore Salisbury and its surrounding areas at a price which suits any budget.
Whether you're moving to a different city or just simply picking up some flat pack furniture, Enterprise Rent-A-Car's extensive range of new, reliable vans at our Salisbury branch will get you and your goods on the road and to your destination in safety and comfort. Choose from our large fleet of commercial and passenger vans online today.
Frequently Asked Questions
For more FAQs, please visit our FAQ page.