Car & Van Hire in Preston
Complete Clean Pledge
We pledge to go above and beyond our already rigorous cleaning protocols, including strict sanitising procedures to protect the health and safety of all.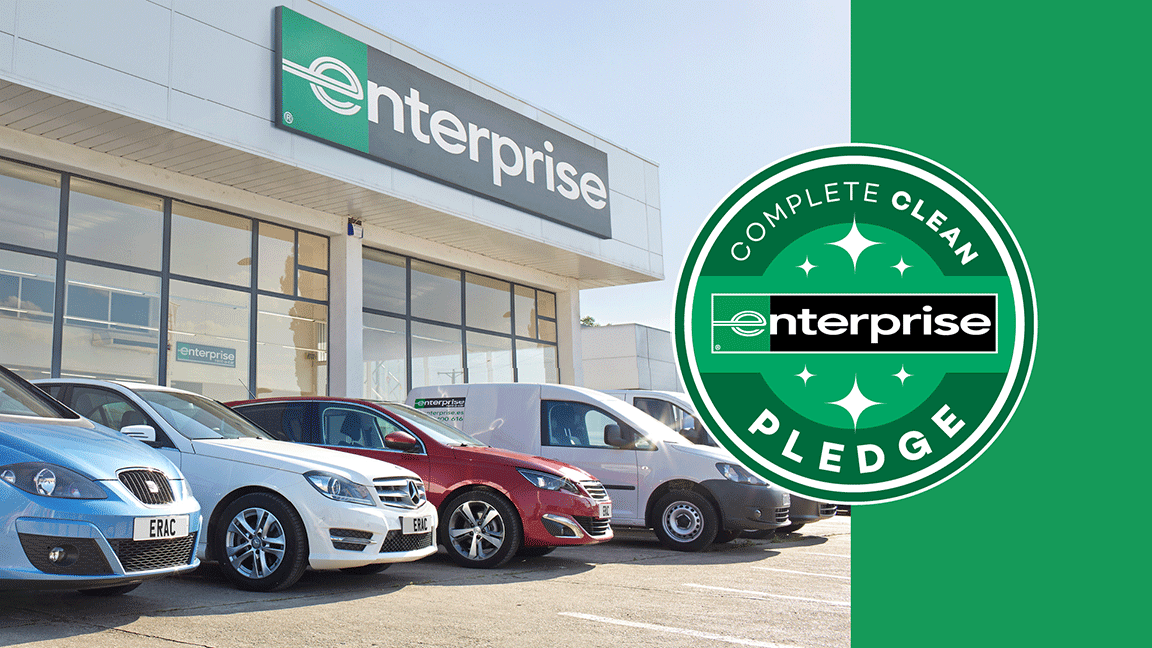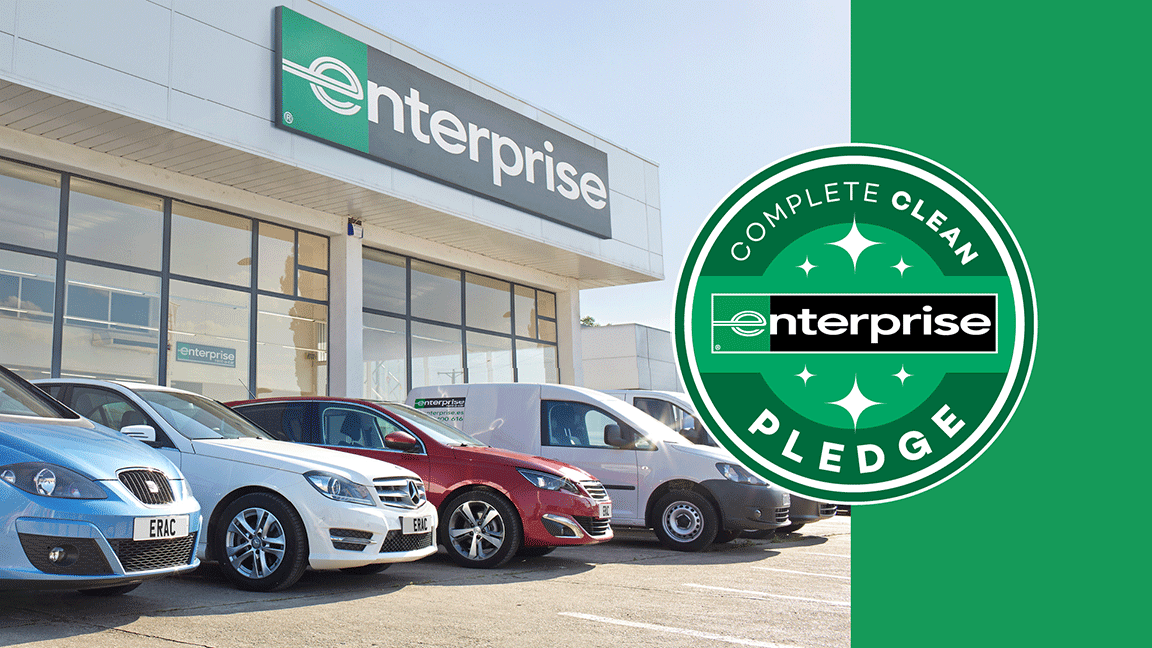 Car & Van Rental in Preston?
At the beginning of the 18th century, Preston was noted both as a pretty town and as a place where many gentries resided. Three hundred years later, this "pretty town" has grown, being granted city status in 2002, coinciding with the Queen's Golden Jubilee. Preston has a history of weaving going back to the 13th century. It became a boomtown during the industrial revolution when entrepreneurs, such as Preston-born Richard Arkwright, introduced extensive mechanisation to fabric production. Although this and many other heavy industries have since declined and disappeared, Preston has carried on to become a major centre for innovation and new business start-ups. With excellent communication links and friendly people, Preston has been voted the best place to live in the north-west. Although the gentry may now be rather more thin on the ground, with so much to see and do, Preston certainly still has much of which to be proud. Anyone looking to rent a car for their trip to Preston will be relieved to know that help is close at hand, with Enterprise Rent-A-Car having branches in Preston at Aquaduct Street, nearby Bamber Bridge and Chorley.
Our Vehicles for Hire in Preston
Enterprise offers a wide range of vehicles, making it a simple matter to select exactly the right one for any occasion. Whether the top priorities are economy or load carrying capacity, all sizes of cars are available and for special occasions, premium models are also on offer including coupes, convertibles and executive cars.
Attractions in Preston
From a business point of view, Preston is a dynamic and vibrant city but it has even more on offer for visitors. For those interested in the past, Preston has several museums, each being worthy of a visit, and fans of architecture cannot fail to be impressed by the Harris Museum. This Grade-I listed building features an elegant facade, classical columns and an equally impressive interior. Shopaholics should certainly get a suitable retail fix by visiting the city's extensive shopping centre, and the Preston Guild Hall and Charter Theatre in Lancaster Road provides a multi-purpose entertainment venue catering for everything from live concerts to theatre, ballet and international indoor sports. Deepdale Stadium is the home of the Preston North End Football Club which is, historically, one of the most successful English football clubs of all time. Outside the stadium can be seen "The Splash", a sculpture showing Sir Tom Finney in action. The old dock area has been converted into a stylish and very popular marina which, in addition to providing moorings, has some great restaurants and a cinema complex. It also hosts the annual maritime festival. A railway may not be the most obvious destination when hiring a car in Preston, but those interested in the age of steam can enjoy a short ride on a steam train at the Ribble Steam Railway. The one-and-a-half mile track runs along the old dock area and crosses the marina entrance on a swing bridge. There is also a workshop and museum to be visited. Preston also has no shortage of accommodation for visitors, ranging from top hotels to B&Bs, but whichever you pick, a friendly Lancashire welcome is guaranteed.
Places to Visit Outside Preston
Although central Preston is a built-up area, there are few cities with such easy access to wide open spaces and Beacon Fell Country Park is just eight miles north. From the top of Beacon Fell, on a clear day, it is possible to see the Lakeland Hills, Welsh mountains and Blackpool Tower. As its name implies, it once formed part of a chain of beacons intended to give early warnings of dangers such as the Spanish Armada. It is an easy climb and there are many nature trails, but Enterprise customers may also be pleased to know that a scenic drive runs right round the park. Just four miles to the east of Preston is Samlesbury Hall, mostly a 16th-century timbered building with parts dating back to the 14th century. The original hall was built to replace a building burnt down by Robert the Bruce and the invading Scots, serving as a reminder that Preston stands almost equidistant from Glasgow and London. A little further afield, Blackpool lies within easy reach offering many attractions and being famous for fresh air and fun.
Airport Car Hire
Preston has three international airports nearby and by renting a car from Enterprise in Preston, customers can easily arrange for a suitable car for trips to and from the airport. Both Liverpool (John Lennon) Airport and Manchester Airport have branches on site, and Blackpool International Airport has an Enterprise branch close to it.
Parking and Traffic Information in Preston
Those drivers who may be unfamiliar with the city should pay particular attention to the recent changes in the Butler Street and Fishergate areas, near the railway station, where part of Fishergate has been designated for use by buses and taxis only. In particular, turning right from Butler Street onto Fishergate enters this prohibited zone and enforcement cameras are in operation. Various public and privately operated car parks are available, including the Market Hall Car Park on Tenterfield Street, Hill Street Car Park and Fishergate Centre Car Park on Butler Street. Drivers are advised to remember that there is no right turn onto Fishergate.
Cheap Van and Car Hire
Enterprise Rent-A-Car offers hassle-free, affordable car hire, with a large choice of vehicles on fleet and in stock. Enterprise guarantees cheap rates on car hire from all our Preston branch. Our range of modern economy cars are comfortable and reliable, but also fuel efficient, which keeps running costs low. Book online today and explore Preston and its surrounding areas at a price which suits any budget.
Whether you're moving to a different city or just simply picking up some flat pack furniture, Enterprise Rent-A-Car's extensive range of new, reliable vans at our Preston branch will get you and your goods on the road and to your destination in safety and comfort. Choose from our large fleet of commercial and passenger vans online today.
Frequently Asked Questions
For more FAQs, please visit our FAQ page.