Car & Van Hire in Portsmouth
Welcome to the Enterprise Portsmouth car rental page. Choose from a wide selection of cars ranging from smaller economy cars to larger SUVs and people carriers
Complete Clean Pledge
We pledge to go above and beyond our already rigorous cleaning protocols, including strict sanitising procedures to protect the health and safety of all.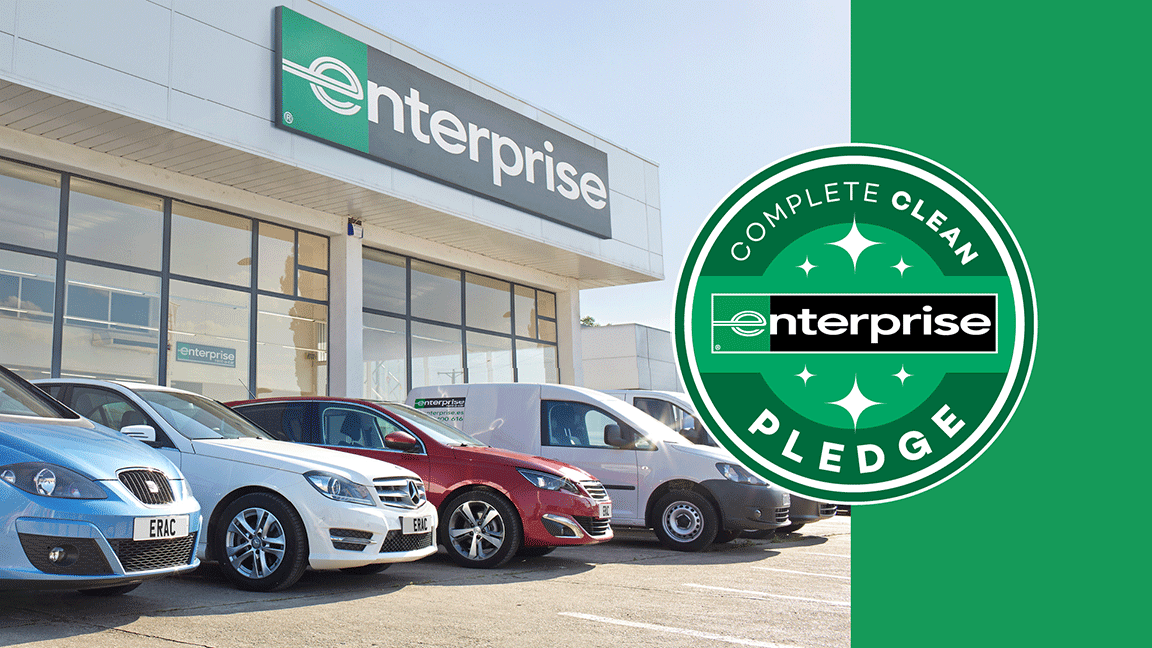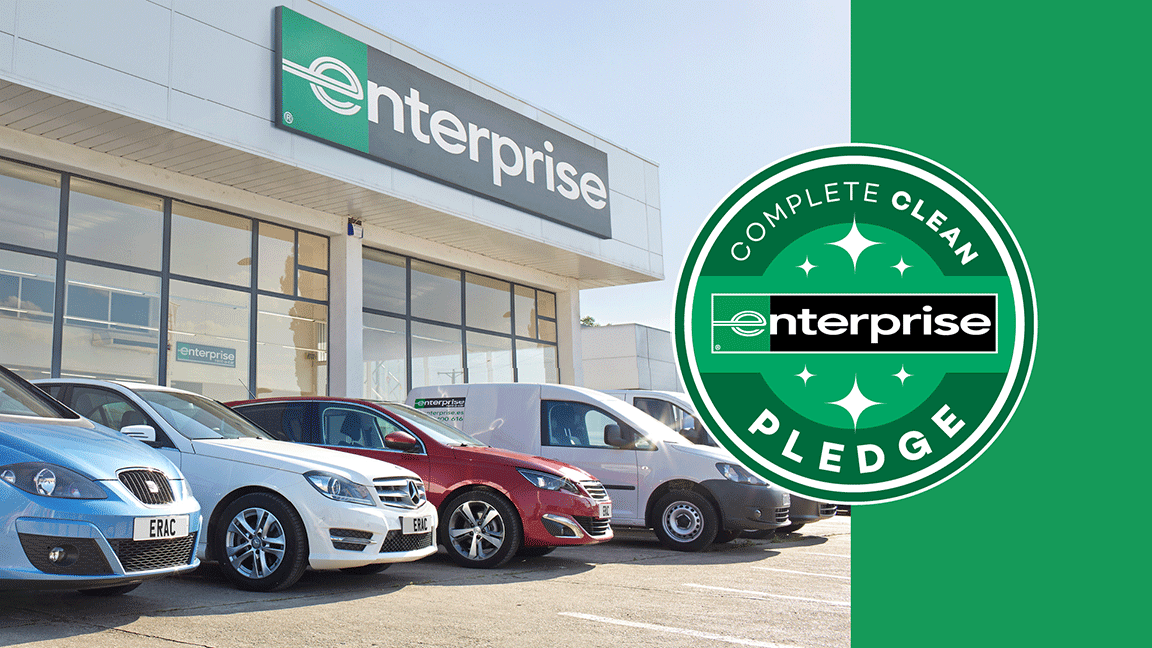 Car and Van hire in Portsmouth
Found on the south coast of England, Portsmouth is the ceremonial capital of Hampshire. A naval port city for centuries, not only is Portsmouth home to many famous ships but also has great connections to the Isle of Wight which is a beautiful small island off the south coast of England.
Portsmouth is an international port city, welcoming ferries from France, Spain and the Channel Islands regularly making it Britain's best connected ferry port. This ensures Portsmouth remains as a great gateway to start your adventure around England. 64miles south west of London, hiring a car from Portsmouth allows you to combine the hustle and bustle of city life with the tranquillity of the sea in Portsmouth.
With multiple location in and around Portsmouth, at Enterprise Rent-a-Car we endeavour to always have branches convenient for you – however if you can't get to a branch, we will come and collect you. Our branches have a huge range of cars for you to choose from. We hope to make your car hire experience as stress free as possible.
From visits to the Isle of Wight to a day trip to London, hiring a car in Portsmouth opens up the possibilities for your journey. Portsmouth is a great city full of opportunities within as well as in the surrounding area. Hop in one of our hire cars to ensure you make the most of all the attractions available.
Travelling to Portsmouth?
Spinnaker Tower
The landmark feature of Portsmouth, the Spinnaker tower overlooks Portsmouth Harbour. A visit up to the 170m high visitor attraction gives you access to the glass-floored platform with spectacular views across the harbour. The centrepiece of Portsmouth, the Spinnaker tower is often voted one of Britain's best viewing towers. A clear day allows you to have an incredible birdseye view of Portsmouth along with a 360 view for miles around the tower.
Portsmouth Historic Dockyard
Featuring many different ships from the famous HMS Victory to the only remaining WW2 British Submarine, the Portsmouth Historic Dockyard is a great attraction for all the family to enjoy. Portsmouth Historic Dockyard presents the history of British Navy alongside present Navy ships as well as plans for the future. The sense of history within the Dockyard is an experience like no other, especially through the boat trip across the harbour.
Isle of Wight
A short ferry ride from Portsmouth and you are on the Isle of Wight, hiring a car on the Isle of Wight allows you to visit everything from the long sandy beaches in Whitecliff Bay to shopping in Cowes or the zoo in Sandown. The site for many great festivals throughout the year, the Isle of Wight is a great holiday destination in the UK whilst also being a great day trip from Portsmouth.
Cheap Car Rental Portsmouth
Enterprise Rent-a-Car benefits from branches in Portsmouth as well as the surrounding areas, with this we endeavour to provide you with cheap car hire across our whole fleet. Our economy car hire is renowned for being cheap to hire as well as cheap running costs, however our larger people carriers or 4x4s are also cheap for your hire needs. Booking online and in advance secures the cheapest price.
Van Rental in Portsmouth
Whether moving home or just transporting some flat-pack furniture in Portsmouth, Enterprise has a wide range of vans to hire at affordable rates. Our fleet of vans include everything from smaller vans to larger commercial vans to ensure that there is always the vehicle for you. Our cheap prices both online and in branch guarantee that whether you need a car for a day, week, month or longer – Enterprise Rent-a-Car will provide van hire at great low prices.
Portsmouth Airport information
The nearest airport to Portsmouth is Southampton Airport. It is an international airport which is about 20 miles away by car from Portsmouth. You can fly directly to around 40 European destinations and via Amsterdam to destinations around the world from this airport.
Frequently Asked Questions
For more FAQs, please visit our FAQ page.