Car & Van Hire in Plymouth
Welcome to the Enterprise Plymouth car rental page. Choose from a wide selection of cars ranging from smaller economy cars to larger SUVs and people carriers
Complete Clean Pledge
We pledge to go above and beyond our already rigorous cleaning protocols, including strict sanitising procedures to protect the health and safety of all.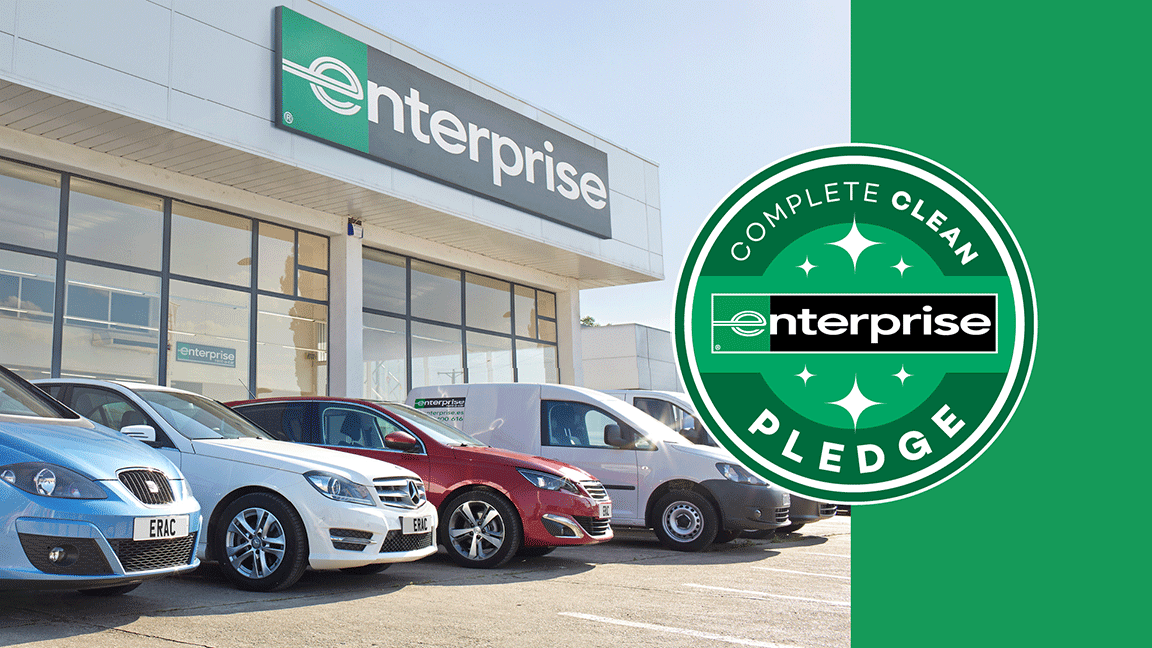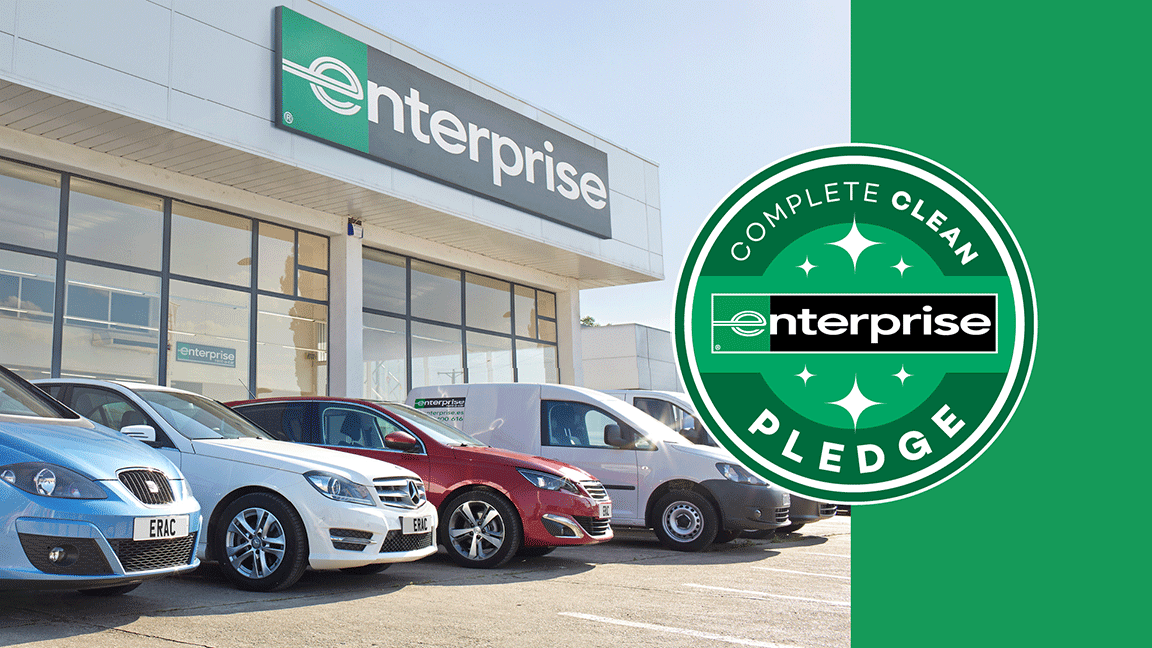 Car and Van hire in Plymouth
Plymouth is a city located on the South coast of Devon, which is in the South West of England. Plymouth has close connections to Exeter which is a short 37 mile drive, or 190 miles from London. This drive however, takes you through some incredible parts of the English countryside, even past Stone Henge which you have a great view of from the road.
Our branches located in Plymouth city centre as well as the surrounding area is to ensure that we are always in convenient locations for you. If you can't get to one of our branches, we can come and collect you. We want to make your car hire experience as stress free and enjoyable as possible, with our large choice of cars and our friendly staff your experience is our priority.
A waterfront city, Plymouth is home to a beautiful harbour which is renowned for the cobbled street and the rich history. Starting as a commercial port from the industrial revolution, Plymouth was targeted due to its naval importance in World War 2, this has shaped the city's history and how it has developed since then. The destruction led to a redevelopment plan which has ensure Plymouth became one of the UK's most popular waterfront cities.
The harbour city guarantees there is always lots to do in and around Plymouth, hiring a car ensures that you are able to visit all the attractions, from the historical to the water based, there are attractions for everyone to enjoy.
Plymouth Hoe Waterfront
With plenty of parking, visiting the Plymouth Hoe is a great day out. From the lighthouse to seeing the war memorials, the beauty of the Plymouth Hoe Waterfront never gets old and promises to attract everyone. They are renowned for their great fireworks on bonfire night, and there are plenty of great cafes to stop and get a refreshing ice cream or a hot chocolate to warm you up.
The Mount Batten Centre
Open all year round, this water sports centre is infamous for attracting everyone from family and friends to complete adrenalin junkies. With land base activities including rock climbing to water based activities such as paddleboarding and coastalsteering. The great location of Mount Batten Centre ensures that you are surrounded by some of England's most beautiful countryside, easily accessible by car, this activity centre encourages you to escape the mundane and immerse yourself in experience all their great opportunities.
Dartmoor Zoological Park
Inspiring the movie "We Bought A Zoo", Dartmoor Zoological Park is a short 15 minute drive from Plymouth and ensures that you are up close with a huge collection of animals. Set in 33 acres of woodland, the park is renowned for research, conservation and education and in 2014 secured its position as a charity. Their proud connections with many universities in Plymouth are a small fraction of what makes this zoological park different to other parks and zoos across the UK. Dartmoor Zoological Park is an incredible day out to see animals from across the world, but the addition of an amazing backstory ensures that this is an adventure which is truly helping in conservation.
Cheap Car Rental Plymouth
Multiple branches located in and around Plymouth ensure that there is a large fleet of cars for you to choose from. We guarantee everyday low prices for you to enjoy your car hire experience without a huge dent to the budget. Our economy car hires, which are available at all our Plymouth branches, are renowned for being cheap to hire as well as having low running costs. These are usually our smaller cars, however our larger people carriers and SUVs are also cheap to hire if this is what your journey requires. Booking online and in advance helps you to secure the cheapest deals.
Van Hire in Plymouth
When you are moving around Plymouth with furniture slightly too big to fit in your car, van hire in Plymouth with Enterprise Rent-a-Car will be there to help you out. With a range of vans, from large commercial vans to smaller passenger vans, these can be hired for as long as you wish. Get in touch in branch or online to ensure you get the van to suit your needs. At Enterprise Rent-a-Car we aim to make your van hire experience as stress free as possible.
Plymouth Airport information
Looking for an airport near Plymouth? Then Bristol Airport is the best option for you. Continue your journey from here with a choice of around 110 destinations to fly to from this airport.
Frequently Asked Questions
For more FAQs, please visit our FAQ page.