Car & Van Hire in Peterborough
Welcome to the Enterprise Peterborough car rental page. Choose from a wide selection of cars ranging from smaller economy cars to larger SUVs and people carriers
Complete Clean Pledge
We pledge to go above and beyond our already rigorous cleaning protocols, including strict sanitising procedures to protect the health and safety of all.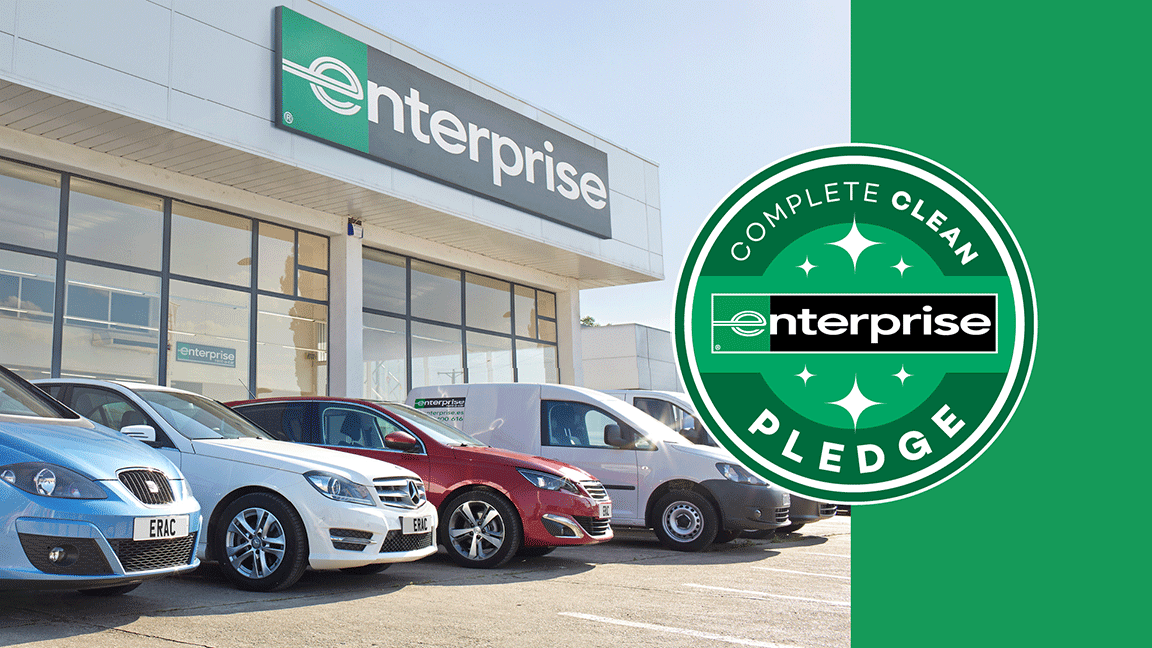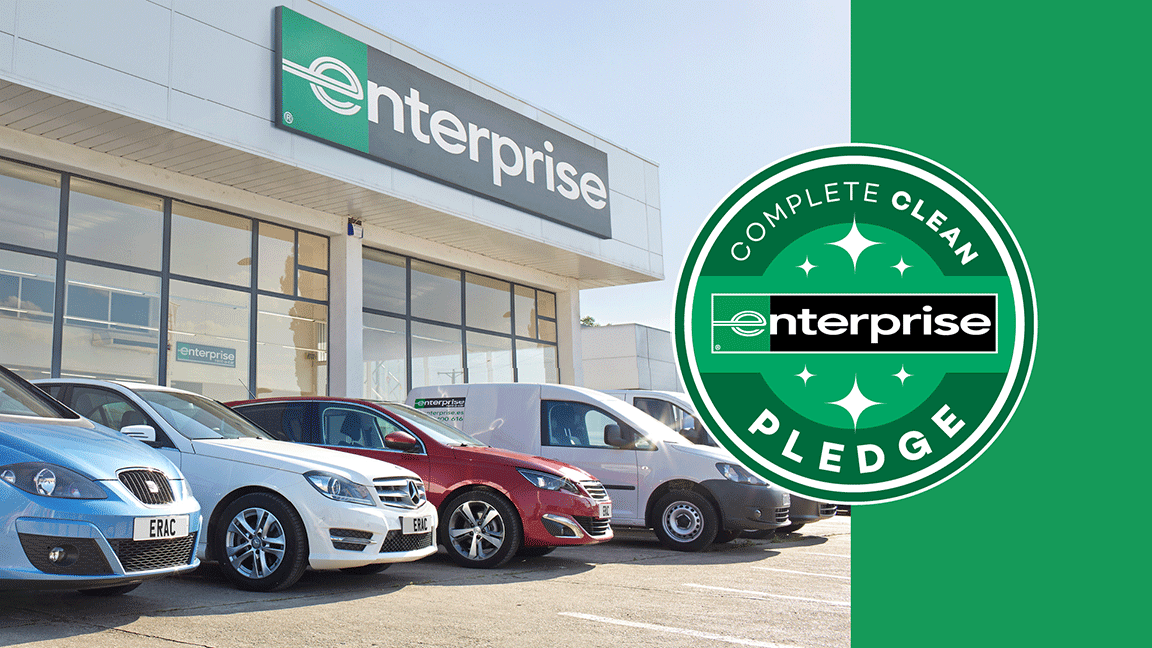 Car & Van Rental in Peterborough?
Peterborough was a quiet little market town until the construction of the main railway that linked it to London in the mid-19th Century. With distribution becoming easy, many companies set up in the area, boosting its population. Currently, financial services are the biggest contributor to employment. This cathedral city in Cambridgeshire is characterised by a wealth of history from its Roman-era architecture to heritage monuments. Peterborough has exciting attractions that respond to all kinds of hobbies. If you love the water, then boat trips on the Nene are the perfect way to experience the city. You could also take country drives and walks to nature reserves and the small villages. For children's fun, you will find attractions such as the Peterborough Garden Park. Whatever your choice of activities, a set of wheels will make it possible to reach different locations at your convenience. One thing about bus tours is that you have to adhere to the established schedules, which can, at times, be challenging. Enterprise Rent-A-Car has a location at Unit 1 Viking Trade Park where you can rent a vehicle of your choosing.
Our Vehicles for Hire in Peterborough
Our fleet of vehicles meet modern standards of comfort, safety and fuel efficiency. If you expect to visit the city as a group, then a people carrier might be the correct choice. With a people carrier, you also get space for your luggage, which is always a concern when a trip involves several individuals. If you are travelling alone or just with one or two other people, a compact car will do just fine. Families on longer trips tend to with saloons or SUVs. The latter is great for holidaying in winter, as you have to take some bad conditions on the roads into consideration.
Attractions in Peterborough
If you wish to learn about the history of rail transport in the city, then Railworld is the place to be. The several indoor and outdoor models paint a distinct picture that any railway enthusiast will appreciate. Hit the road and explore the countryside, including Nene Park. A picnic on the banks of River Nene is ideal for some family time. You cannot leave the city without seeing the Peterborough Cathedral, which is the epitome of Norman architecture that leaves quite an impression. For a look into some English medieval wall paintings, the Longthorpe Tower is the attraction to visit. Discover the Shepreth Wildlife Park, Nene Valley Railway and the Flag Fen Archeology Park for various fun adventures. Peterborough Museum and Art Gallery is another must-see. You can also check out Burghley House that is located near Stamford, which was home to 1st Baron Burghley and an outstanding depiction of English architecture.
Places to Visit Outside Peterborough
Cambridgeshire has several other towns that you can check out as part of your discovery of Peterborough. Learning about the history of other surrounding areas puts the city into perspective. Stilton is one of those towns, and it carries with it a rich cultural and historical heritage that is hard to miss in those ancient buildings that are still standing. Visit some of the oldest inns in the region such as The Bell, The Talbot, The Angel and Stilton Cheese. Alternatively, you can rent a car in Peterborough and venture further from the city and into Sawtry, a civil parish near Huntingdon.
Airport Car Hire
When travelling by air, the best way to get to Peterborough is via the London airports. As the road transport is well developed, just hire a car in Heathrow, City, Stanstead or Gatwick, and then drive to Cambridgeshire.
Parking and Traffic Information in Peterborough
When coming in from London, the A1 is the main route, and it runs northwards from St. Paul's Cathedral in the capital. For drivers arriving from Cambridge, the A14 is the road to use as it joins the A1. Peterborough has several public car parks where tourists can get sufficient and safe storage for their vehicles. You will also find that some attractions, such as the Ferry Meadows County Park, have parking spaces for visitors. If you know the first place you want to go as soon as you get the keys at our branch, you can arrange for parking in advance.
Cheap Van and Car Hire
From large people carriers to smaller economy cars, Enterprise Rent-a-Car guarantees cheap rates on car hire from our Peterborough branch. Our economy cars are renowned for being cheap to hire as well as low running costs with great fuel efficiency. Book online in advance for our cheapest prices, alternatively book in branch and get the car that suits your needs.
Moving house? Moving furniture? Enterprise has vans available at our Peterborough branches to ensure that you can get a vehicle to suit your needs. From smaller passenger vans to larger commercial vans – give our branches a call or book online to guarantee you a van hire that will suit your needs. Van hire is cheap and easy through Enterprise online or in branch, we promise to provide a vehicle to suit you for as long as you require it.
Frequently Asked Questions
For more FAQs, please visit our FAQ page.