Car & Van Hire in Oxford
Welcome to the Enterprise Oxford car rental page. Choose from a wide selection of cars ranging from smaller economy cars to larger SUVs and people carriers
Complete Clean Pledge
We pledge to go above and beyond our already rigorous cleaning protocols, including strict sanitising procedures to protect the health and safety of all.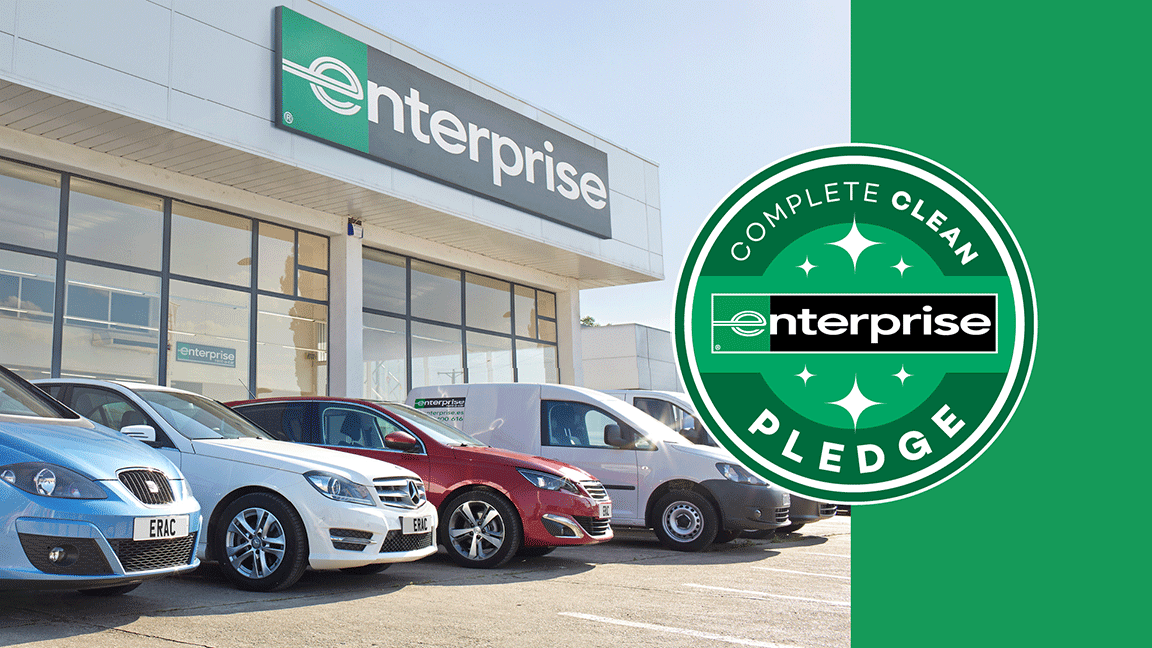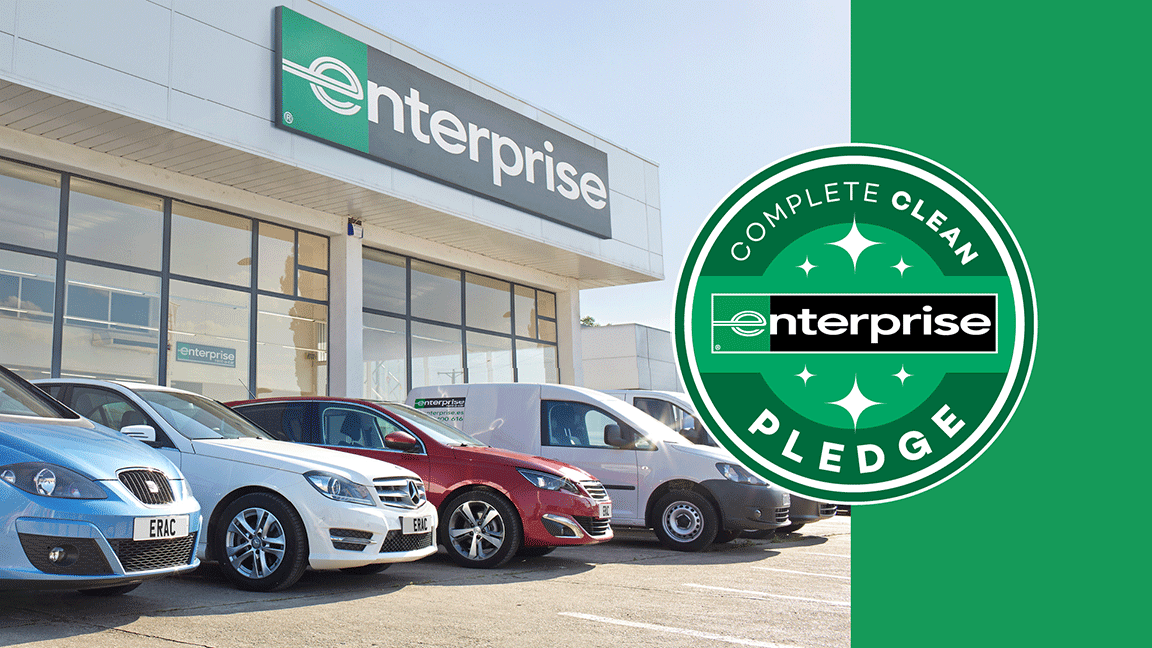 Car and Van hire in Oxford
Oxford is central in southern England, with ideal proximity to both London as well as various other great towns and cities. The location could not be better as a base to start your adventure around the UK from. Renowned for the famous Oxford University, this forms an integral part of the city. For more than 800 years Oxford has welcomed scholars and royalty alike, becoming home to some of the most architecturally brilliant colleges and buildings. The university adds to the history found throughout Oxford and creates a traditional feel alongside the young cosmopolitan vibes that accompany the university town.
Enterprise Rent-a-Car has multiple branches located throughout Oxford and the surrounding area, this ensures that there are plenty of cars and vans for you to choose from. Our large fleet guarantees that there will always be a car to suit your needs at one of our branches. We advise booking online and in advance to secure our lowest prices. Our Oxford branches also offer one way car hire if your road trip starts in Oxford but takes you to various other places across the UK.
The City of Dreaming Spires is made up of great attractions, but also a short hop away from various other cities that are equally full of different charms and events. Hiring a car is a great way to aid you on your journey throughout England, experiencing different cultures along the way. The freedom of a car ensures that you can explore at your freedom and go beyond the beaten track.
University of Oxford
The oldest English speaking university, University of Oxford started teaching as early as 1096 and has fast become a world famous university seeing many notable scholars pass through over the years. There are regular comparisons between the halls in the university and those in Hogwarts, however the natural aura within the colleges is calm with superb decorations. A city based university, there is no campus, and instead the incredible buildings are spread throughout the city of Oxford.
Magdalen Bridge Boathouse
At the lower end of Oxford's high street is Magdalen Bridge Boathouse, with traditional punts as well as rowing boats and pedalos. Cruising along the River Cherwell gives you the opportunity to start the sea leg of your journey in the most central part of Oxford. Starting from this point allows you to choose between punting upstream around Magdalen Deer Park or downstream and around the Botanic Gardens. Both options guarantee a peaceful and superb trip on the water.
Pitt Rivers Museum
Home to various anthropological and architectural collections, the Pitt Rivers Museum has secured its position as one of Oxford's finest and most popular attractions. Displaying various cultures through history and from across the world, this museum has an incredible way of ensuring that both children and adults are entertained, interested as well as learning a great deal. From the dinosaur collections, to the incredible setting of the museum, the Pitt Rivers Museum is renowned for its variety in collections and diversity of learning.
Cheap Car Rental Oxford
With multiple branches located across Oxford and the surrounding suburbs, Enterprise Rent-a-Car ensure that every day cheap prices are guaranteed on cars that suit your needs. Whether you choose to start a road trip from Oxford and require a people carrier or 4x4, or you want to make a trip with a smaller car such as our economy cars which are renowned for their reliability and cheap running costs – Enterprise Rent-a-Car will endeavour to suit your needs and requirements. With our regular servicing policy, our cars are reliable, cheap and comfortable for whatever direction you wish to take your hire car.
Van Hire in Oxford
Moving across town or into a University of Oxford dorm? Enterprise Rent-A-Car offers large vans for you to hire to transport all your goods. We offer large MPV hires as well as 4x4 hires to make your move stress-free! Need to move just a few items? We also offer smaller vans for you to hire. We hope to make your trip to your destination as smooth as possible, promising to have a large fleet of vans for you to choose from. Book online or in branch to get our cheap prices on van rental
Oxford Airport information
The nearest airport to Oxford is Heathrow Airport, which is about 50 miles away from Oxford. This makes the connection and travel very easy when visiting Oxford. From here on you can continue you travels and visits European or international destinations.
Frequently Asked Questions
For more FAQs, please visit our FAQ page.