Car & Van Hire in Nottingham
Welcome to the Enterprise Nottingham car rental page. Choose from a wide selection of cars ranging from smaller economy cars to larger SUVs and people carriers
Complete Clean Pledge
We pledge to go above and beyond our already rigorous cleaning protocols, including strict sanitising procedures to protect the health and safety of all.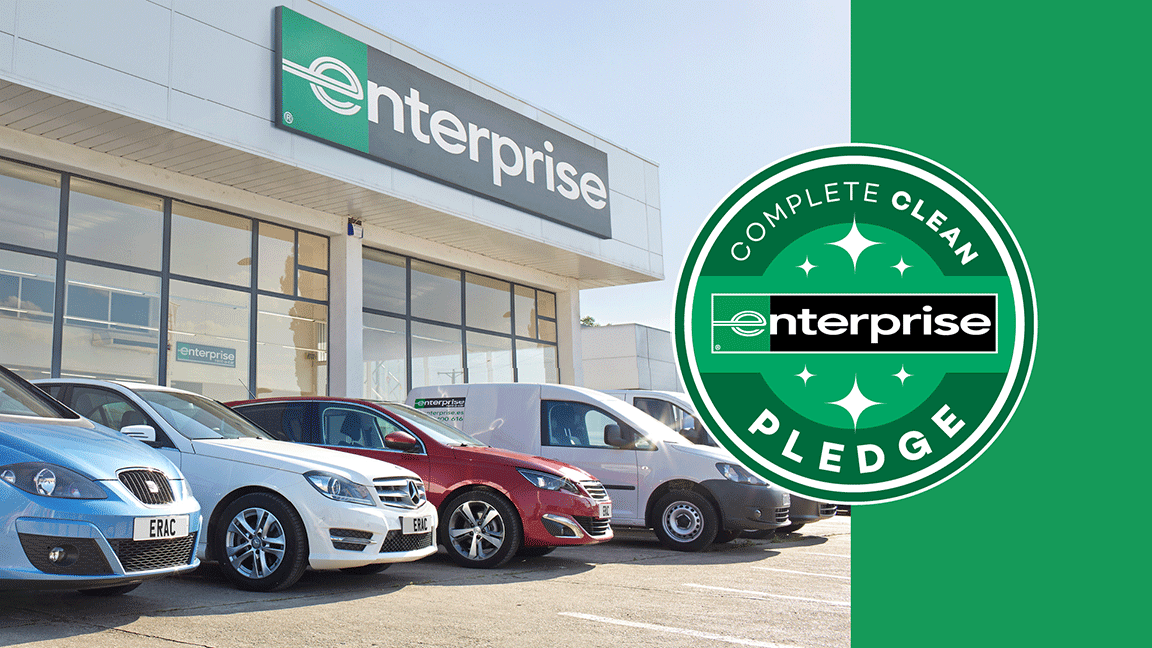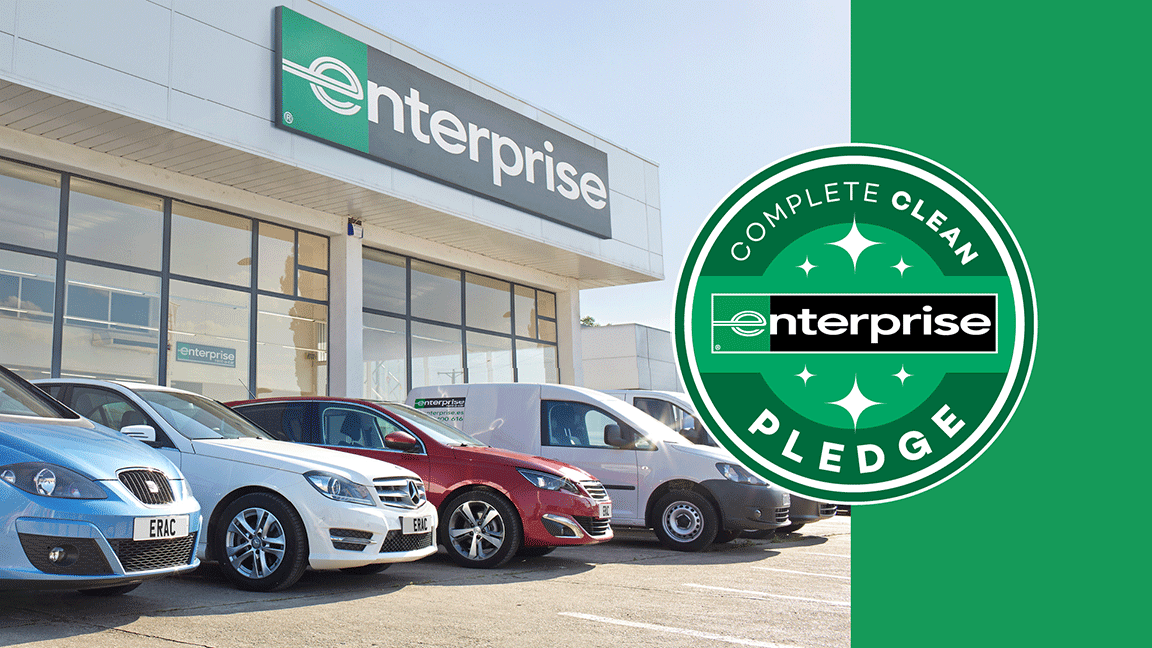 Car and Van rental in Nottingham
Nottingham gained its city status as part of Queen Victoria's Diamond Jubilee celebrations in 1897 and has gained the nickname of "the Queen of the Midlands". Alongside the connections to the Royals, Nottingham is also a major sporting centre becoming the "Home of English Sports" in October 2015, just a year after being names as the UK's first "City of Football".
Arguably more celebrated than the Royal and Sporting connections, Nottingham is known for their famous son, Robin Hood – arguably the world's most famous and favourite Folk hero. The link to the legend Robin Hood forms a valuable part of Nottingham's history, which they ensure they display through the Nottingham Robin Hood Town Tour.
Combining the Royals, Sport stadiums and Robin Hood is quite an achievement for any city; however Nottingham is also famous for industries including lace-making to bicycles and the tobacco industry. With so much to offer, Nottingham guarantees something for everyone.
Hiring a car from one of our 4 city branches or the four other branches that are located close by ensures that you are able to explore all Nottingham has to offer at your pace, as well as going beyond the city centre. Our cheap prices promise to give make car hire an economically friendly way of getting around.
Travelling to Nottingham?
Robin Hood Town Tour
Visiting Sherwood Forest is a sure way to get you into the Robin Hood adventure; the tour gives you the history of one of the oldest folk stories. Whilst learning about the history of the city you are also encouraged to learn about so many topics and treats that took over 700 years to develop into the story as we know it today. The myth is entwined into every aspect of this tour, however you are also shown so much else throughout Nottingham that is sure to interest and entertain everyone that you choose to visit this infamous tour with.
The Adrenalin Jungle
Guaranteeing the best experience for every adrenalin junkie, this attraction offers everything from paint-balling to 4x4 off roading. The Adrenalin Jungle encourages you to try something new, to push boundaries. Escape the city and visiting this attraction will definitely ensure you have a thrilling time whilst testing yourself. From team-building trips, to a challenge between friends – the Adrenalin Jungle is an attraction to suit everyone.
Trent Bridge Cricket Ground
The "Home of English Sports" is home to the Trent Bridge Cricket Ground. The international stadium will not fail to impress. As Nottingham County Cricket is renowned for producing many world class players, it is fitting that their home ground is a world class ground which has hosted many international matches. From T20 to test matches, Trent Bridge cricket ground always provides a great atmosphere for both county and international teams to play in front of.
Cheap Car Rental Nottingham
Enterprise Rent-a-Car promises cheap rental on all of our cars from people carriers to 4x4s, to our smaller vehicles. With four branches located within Nottingham, they are situated to make collecting and dropping off a vehicle as simple and convenient for you. Our economy cars are renowned for being both cheap to hire as well as cheap to run, with great fuel efficiency as well as super reliable, these cars are perfect for trips around the city as well as exploring further afield to go beyond Nottingham. Start your adventures in any of our cars, book online or in branch to ensure you get our cheap prices.
Van Rental in Nottingham
From smaller passenger vans to larger commercial vans, at Enterprise Rent-a-Car we ensure that we have a van within our fleet that will suit your needs. Whether you are moving house or objects that won't quite fit into your car; check out our range of vans online to find the van that will suit you. Book online or in branch to get our cheap prices on van rental. Whether you need a van for a day, week, month or longer, at Enterprise we try to make your van hire experience as simple and stress free as possible.
East Midlands Airport Information
With a branch located within the East Midlands airport, if you are flying into this airport and then travelling to Nottingham, we ensure you are on the road as quickly as possible. With a whole range of cars from economy cars to people carriers, our airport branch guarantee great prices with long opening hours in order to fit in with your timing and flying schedules.
Frequently Asked Questions
For more FAQs, please visit our FAQ page.