Car & Van Hire in Northumberland
Welcome to the Enterprise Northumberland car rental page. Choose from a wide selection of cars ranging from smaller economy cars to larger SUVs and people carriers
Complete Clean Pledge
We pledge to go above and beyond our already rigorous cleaning protocols, including strict sanitising procedures to protect the health and safety of all.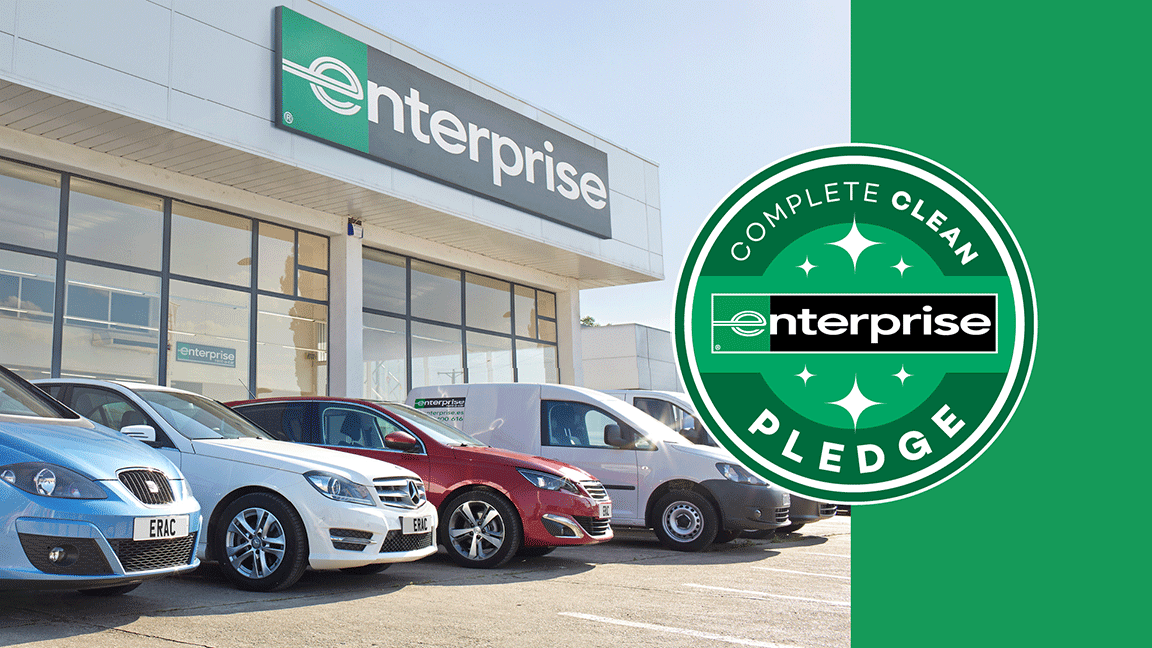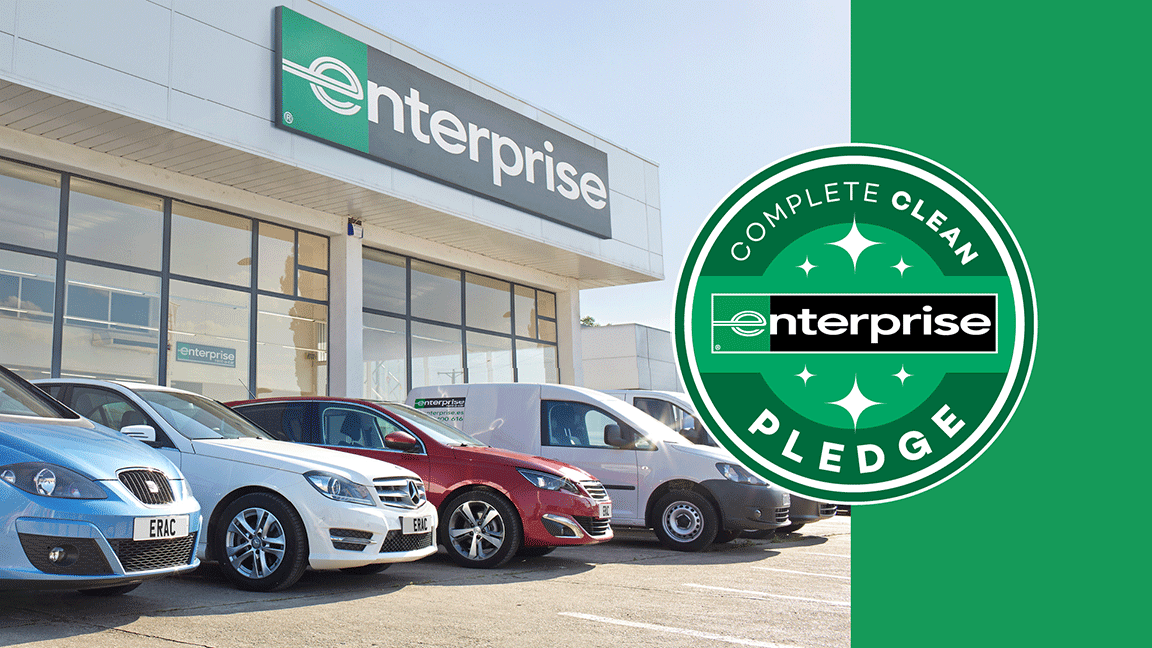 Car & Van Rental in Northumberland?
Northumberland is England's northernmost county and is bordered to the east by the North Sea, which forms a 103-km coastline. It is also the most sparsely populated. Water activities are aplenty for visitors and residents who want to explore the county. The location of Northumberland on the Scottish border made it a site for many historic battles between England and Scotland. Northumberland's landscape is another reason the region is a tourist magnet. The coastline is low and flat while the north-western part is very mountainous, meaning there is a vast diversity in outdoor activities. At Enterprise Rent-A-Car, you can hire a suitable vehicle to go camping, sightseeing or traverse the countryside. Enterprise has a branch throughout Northumberland, such as in Morpeth and Birtley, meaning you don't have to look very far for the perfect ride.
Our Vehicles for Hire in Northumberland
The kind of journey you are planning will influence your choice of car. When taking a camping trip for several nights, for example, you need a vehicle that can accommodate all the essentials such as a tent, stove and utensils. If the trip involves fishing or other outdoor hobbies, then your car must provide sufficient space to haul your gear. In other instances, you may need to hook a boat or camper to the back of your ride. Such a journey demands an SUV or people carrier, both which provide a lot of interior space, as well as in the boot.
Enterprise also provides a range of cars. The options include compact, standard and economy. If it's a simple family drive to the National Park, then an intermediate or small compact is ideal, depending on how many individuals are going.
Attractions in Northumberland
Driving across the countryside is a truly spectacular experience with a car. The landscape is a mixture of valleys, ancient settlements, unique stone formations and untouched wilderness. Take some time to visit the Northumberland National Park and be amazed by its enchanting beauty. For the nature lover, Alnwick Garden, Howick Gardens & Arboretum and Cragside Estate are a few places that will quench your passion. Head over to the Woodhorn Museum & Northumberland Archives for captivating exhibitions, and a visit to Northumberland would not be authentic without seeing Hadrian's Wall. Drive to Bamburgh Castle or Alwin Castle for a taste of English culture.
Places to See Outside Northumberland
County Durham is one area you can add to your exploration plans as you venture outside of Northumberland. The Romanesque Durham cathedral that seats the Anglican Bishop of Durham is an iconic structure that awes spectators with its magnificent portrayal of Norman architecture. Then there is Durham Castle, another must-see monument. Consider taking a trip to Cumbria or Tyne and Wear to see what lies beyond the county borders.
Airport Car Hire
Northumberland is served by Newcastle Airport, which offers various global flights. You can hire a car from our branch at the airport to begin your journey straight away.
Parking and Traffic Information in Northumberland
Northumberland has well-connected road links, with the A68 providing access to most of the towns. From Scotland, motorists can take the A1, which runs southbound into Northumberland as it crosses the River Tweed. The A69, A66 and A19 are some of the links that will lead you to different parts of the county. For parking spaces, the county council recently introduced free services in selected towns and villages, so get the proper details after booking your car. Motorists need to have parking discs to use the various car parks in the town.
Cheap Van and Car Hire
From large people carriers to smaller economy cars, Enterprise Rent-a-Car guarantees cheap rates on car hire from our Northumberland branch. Our economy cars are renowned for being cheap to hire as well as low running costs with great fuel efficiency. Book online in advance for our cheapest prices, alternatively book in branch and get the car that suits your needs.
Moving house? Moving furniture? Enterprise has vans available at our Northumberland branches to ensure that you can get a vehicle to suit your needs. From smaller passenger vans to larger commercial vans – give our branches a call or book online to guarantee you a van hire that will suit your needs. Van hire is cheap and easy through Enterprise online or in branch, we promise to provide a vehicle to suit you for as long as you require it.
Frequently Asked Questions
For more FAQs, please visit our FAQ page.