Car Hire in Newry
Welcome to the Enterprise Newry car rental page. Choose from a wide selection of cars ranging from smaller economy cars to larger SUVs and people carriers
Complete Clean Pledge
We pledge to go above and beyond our already rigorous cleaning protocols, including strict sanitising procedures to protect the health and safety of all.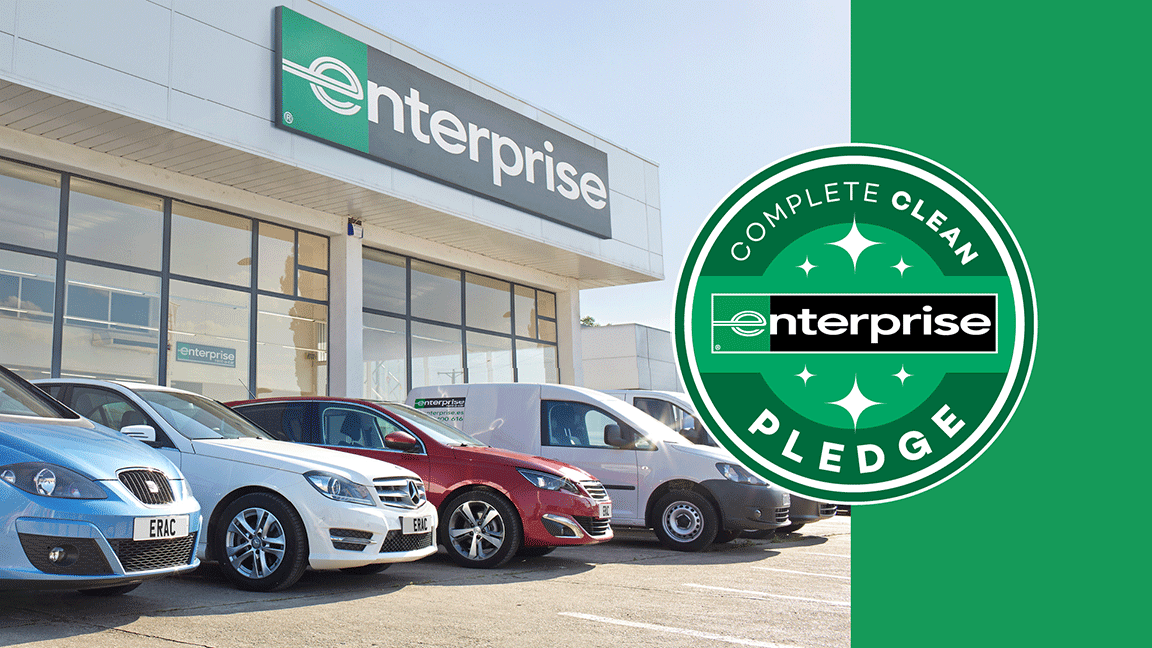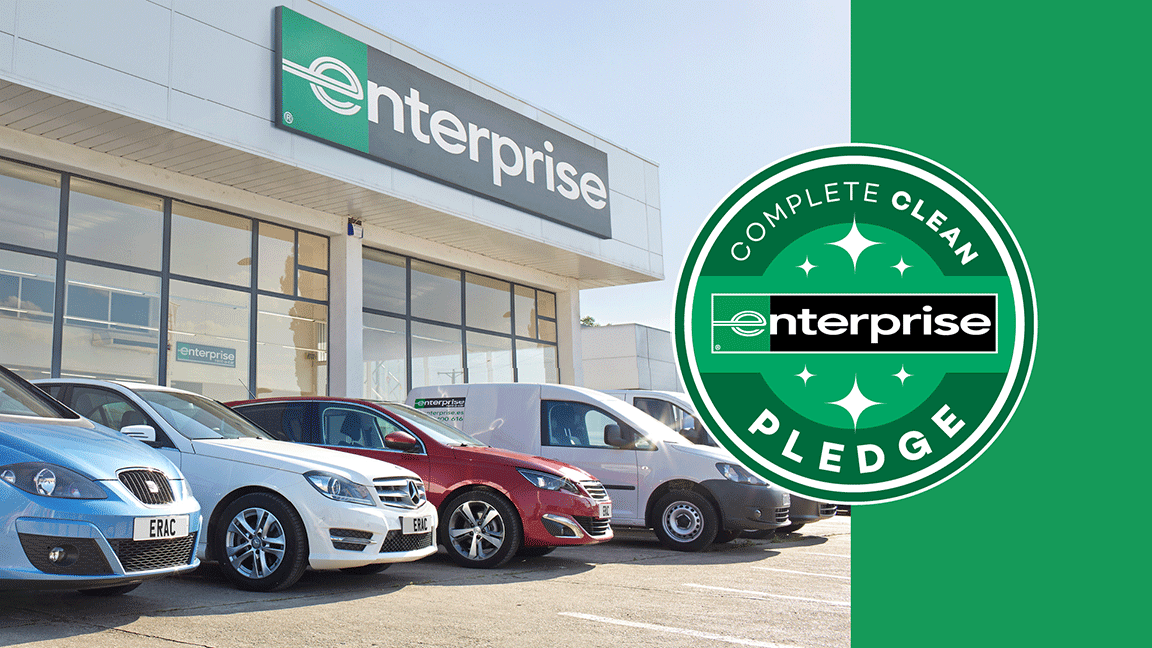 Car Rental in Newry
Situated on the border between the Republic of Ireland and Northern Ireland UK, Newry is almost equidistant between Dublin and Belfast. Founded over 850 years ago, it became a port in 1742 when it was joined to Lough Neagh by the highest ever canal built in Britain or Ireland. From those early days, modern Newry has grown in size and stature from a bustling market town to receiving city status in Queen Elizabeth's Golden Jubilee celebrations of 2002.
Newry has become the second most popular shopping destination in Ireland. Its large modern shopping complexes of The Quays and Buttercrane attract millions of consumers from the south to enjoy the retail experience, cafes, restaurants and hotels, every year
With its coastal position, Newry is ideally situated to be used as a base by its many visitors. Those wishing to enjoy the rugged coastline and explore the beautiful countryside of the Emerald Isle can choose from a large range of vehicles to rent for their stay.
The nearest Enterprise office is situated at Portadown, and we can arrange to have your vehicle where you want it, when you want it.
Our Vehicles for Hire in Newry
Our vehicle rental options include a range of small, medium, and large commercial vans, ideal for getting that new business off the ground or when it is time to move flat.
For those wishing to spend some time soaking up the atmosphere of the compact Newry City, a compact car is great for finding a parking spot and dashing between A and B.
Resident or visitor, enjoying the coastal roads or rolling green fields of Southern Ireland couldn't be easier when you book with Enterprise. We have small and medium city cars ideal for that day out or, if travelling farther afield to enjoy a few days of the world famous Irish hospitality, perhaps one of our economical, comfortable large saloons or people carriers might better fit the bill. Whatever your transport requirements, Enterprise has something to suit your needs.
Attractions in Newry
From the town hall, which straddles the Clanrye River, to the majestic Cathedral of St Patrick and St Colman, Newry is littered with old architecture from its days as a prosperous industrial town. While its traditional industries have mostly disappeared, the city has been reborn as the area's major services provider.
Two large modern shopping complexes provide a mix of local retailers and big multi-national high-street brands. With a nine-screen cinema, cafes, bars, and restaurants all available, you won't realise how quickly the time has passed as you enjoy the buzz of this busy modern city. Perhaps you need something a little more exciting? Just down the road is one of Europe's largest indoor karting venues. With over a kilometre of track to race around, you'll have loads of high-speed fun.
Leave your rental car in the hotel car park for a day and get out in the fresh Irish air. Mountain bikes, walking, hiking, and city tours are all available to show you the very best of the city and views of the magnificent countryside that surrounds it.
Places to Visit Outside Newry
Newry is ideally placed if you wish to tour parts of Northern Ireland and the Irish Republic. For businesses wishing to promote staff team building, or visitors looking for a more activity based holiday, the East Coast Adventure Centre is not to be missed. A massive range of outdoor pursuits are available on either a daily basis or as part of a package including accommodation.
After collecting your vehicle from our branch, you can visit Dublin, Londonderry or Belfast to enjoy typical Irish hospitality on both sides of the border. Don't stick to the main trunk roads unless you have to be somewhere in a hurry; set your sat-nav, or take a good-quality road map, and detour onto the minor roads. Enjoy the small villages while stopping off for a snack, take in the bracing Atlantic sea air along the coast, and marvel at the multicoloured fields, which stretch as far as the eye can see, as you travel from one attraction to another.
Airport Car Hire
However or wherever you arrive in Ireland, Enterprise are here to help. We have car rental desks in Dublin, Shannon, and Belfast Airports. If arriving by ferry in the north or the south, we can arrange for your hire car to be ready and waiting at your destination, or we can pick you up from the ferry ports.
Parking and Traffic Information in Newry
Being such a compact city, Newry can be easily explored on foot. But it is a city which attracts large volumes of traffic from outside the area to its shopping centres and amenities. Some short-term pay-and-display parking is allowed kerbside but Newry and its surrounding area has some 37 car parks with 2,759 spaces available, so parking in Newry shouldn't provide any problems.
Cheap Car Hire
From large people carriers to smaller economy cars, Enterprise Rent-a-Car guarantees cheap rates on car hire from our Newry branch. Our economy cars are renowned for being cheap to hire as well as low running costs with great fuel efficiency. Book online in advance for our cheapest prices, alternatively book in branch and get the car that suits your needs.
Moving house? Moving furniture? Enterprise has vans available at our Newry branches to ensure that you can get a vehicle to suit your needs. From smaller passenger vans to larger commercial vans – give our branches a call or book online to guarantee you a van hire that will suit your needs. Van hire is cheap and easy through Enterprise online or in branch, we promise to provide a vehicle to suit you for as long as you require it.
Frequently Asked Questions
For more FAQs, please visit our FAQ page.