Car & Van Hire in Newport, Wales
Welcome to the Enterprise Newport car rental page. Choose from a wide selection of cars ranging from smaller economy cars to larger SUVs and people carriers
Complete Clean Pledge
We pledge to go above and beyond our already rigorous cleaning protocols, including strict sanitising procedures to protect the health and safety of all.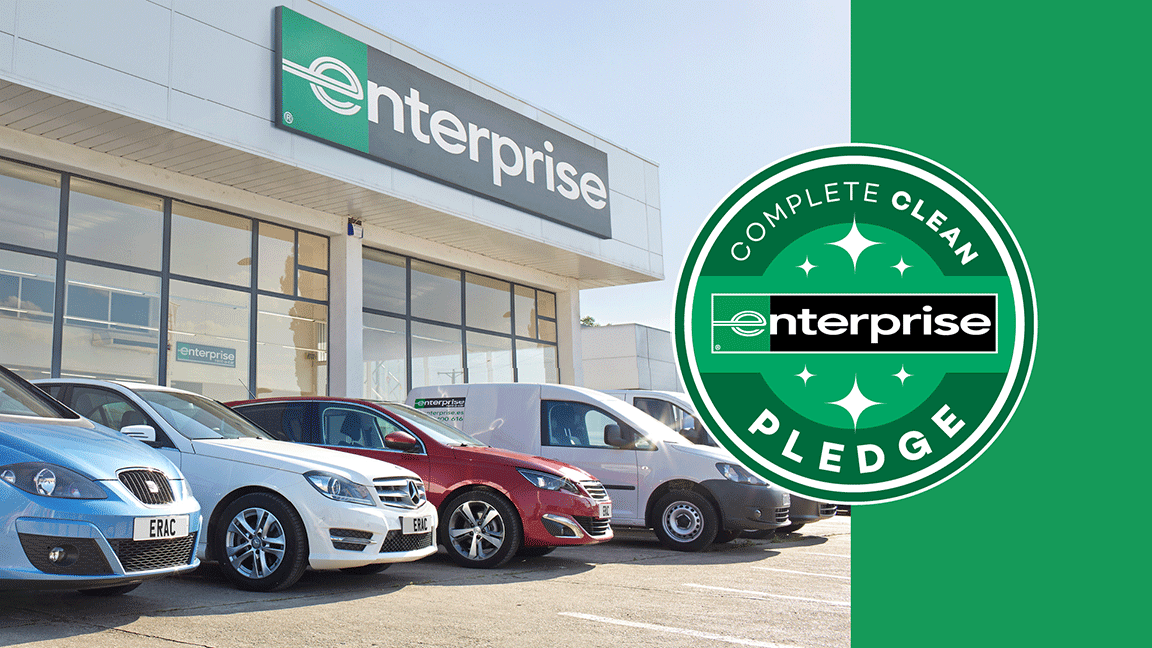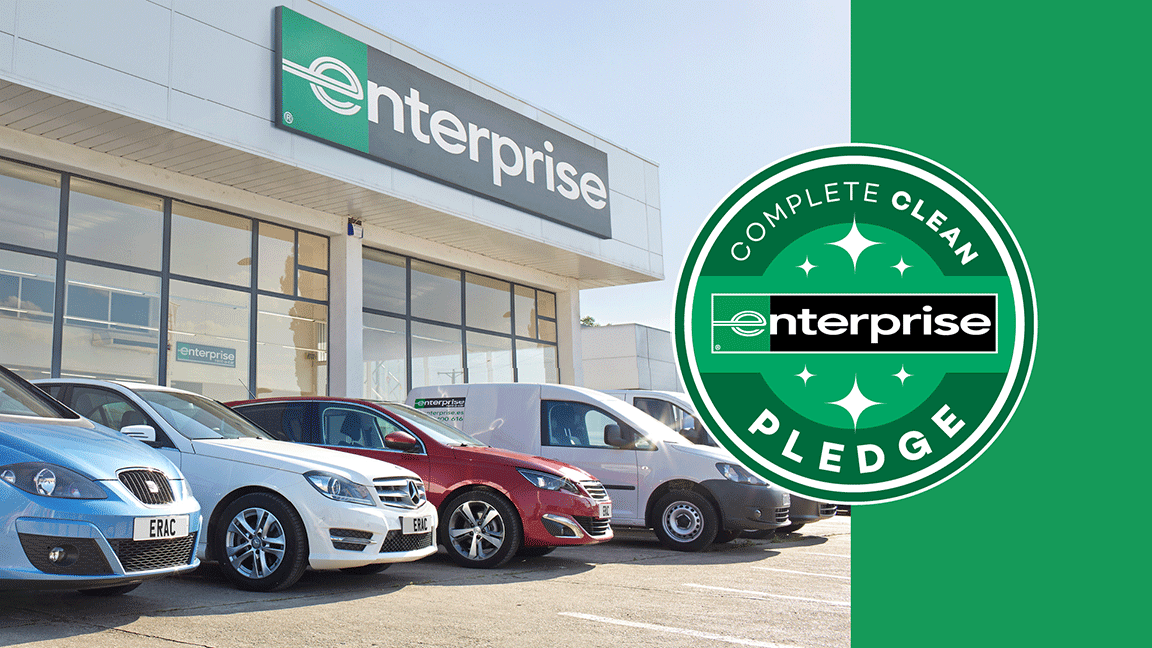 Car & Van Rental in Newport?
Famed for its beautiful bridges, iconic docks and awe-inspiring architecture, Newport is a jewel in the crown of south east Wales and remains an incredibly popular destination for business and travel. Just a short drive from the city centre, Newport is a historic settlement that's continued to prosper long after the decline of its ports and manufacturing industry. Today, the city is on the rise with a bustling regeneration project. Its riverfront setting provides for breath-taking views throughout the city, with the Riverfront Arts Centre providing a particularly popular destination. You have ample chance to explore the best this city has to offer when you hire a car. Hit the shops and treat yourself to some retail therapy, pack up the car with a picnic and venture out to the country for a rural retreat, or take some time to savour the local dining. Heading to town on business? Get yourself right where you need to be, on-time, every time.
Our Vehicles for Hire in Newport
Here at Enterprise, we believe in giving customers more choice when it comes to renting vehicles. Heading into town with friends or family? Choose from a first-rate pick of saloon cars and city run-arounds, perfect for zipping from A to B in no time at all. Heading into town for an all-important business meeting? Give the right first impression with one of our executive cars. Visiting Newport with fellow delegates for a conference? Save on the expenses of all those taxis and choose convenient minibus transport instead. You'll also find a selection of 4x4 vehicles, perfect for those who want to break free of the city limits and explore the gorgeous coastal scenery and rolling valley landscapes that are mere miles away. What's more, Cardiff is a short drive away, making an overnight trip to the Welsh capital an easy choice.
Attractions in Newport
First time visiting Newport? When you arrange for a car hire with our Newport branch, you open yourself up to a whole range of opportunities when it comes to getting out and exploring the best this Welsh cathedral city has to offer. Our solutions make it easier than ever to discover the endless possibilities that this corner of Gwent has in store for you. Get fascinating insights into the distant history of the region with a visit to the National Roman Legion Museum, or grab the car keys and head to the Caerleon Roman Baths to get up close and personal with centuries-old relics. Need to get away from the hustle and bustle of the city? Why not pack a picnic and retreat to the green space of Belle Vue Park and Beechwood Park.
Places to Visit Outside Newport
"
Head east on the M4 to Cardiff to visit the Welsh capital. With a thriving musical scene, hosting a large number of concerts each year, ranging from the classical through to modern pop, Cardiff is an increasingly popular destination. With a history spanning at least 6,000 years, the site of the modern city offers a lot to see and do. Walk up Garth Hill to see the Bronze Age burial sites, or walk the grounds and hallways of the magnificent Cardiff Castle.
Airport Car Hire
Newport is within driving distance of two different international airports: Cardiff Airport and Bristol Airport. Both travel gateways are hubs for commercial tourism and business, with many international visitors passing through the gates of one or the other. Enterprise offers vehicle hire pick-up and drop-off from both destinations. If you're visiting from further afield, grab your car rental as soon as you land, then drive into Newport to catch up with friends, reconnect with family, or simply get out and explore. You can drop off your rental vehicle if you plan on moving on via other means of transport, making for maximum convenience and once less thing you have to worry about while you're on a break.
Parking and Traffic Information in Newport
Compared to other large towns and cities, traffic in Newport is fairly manageable. You'll want to avoid peak traffic times if you don't want to get caught up in a jam, so try and keep off the roads between the hours of 3 PM and 6.30 PM and you'll miss the commuters. Likewise, you'll want to avoid the morning rush whenever possible. If you're planning on a busy morning, make sure you plan your departure for an early start. Newport also offers a good selection of parking spots throughout the city. Expect to pay the premium for pay-and-display passes in the city centre. Generally speaking, drivers will have to pay £2 for every 3 hours spent parking in one of these parking spots. Park Square multi-storey car park is another ideal destination for drivers looking for somewhere to offload their car for a few hours. If you're planning on leaving your car unattended for more than a day, look into long-stay parking. You can expect to pay £4.50 for a day long parking pass in the city.
Cheap Van and Car Hire
Enterprise in Newport offers great prices across its large fleet of vehicles, whether you need a 3-door economy car, roomy SUV or 9-passenger people carrier. Book online in advance for the best deals on cheap car rental, or visit our knowledgeable staff in branch for friendly, personal service.
Enterprise offers a wide range of new vans from our city and neighbourhood branches. Explore the full fleet of passenger vans and larger commercial vehicles online or visit us in branch where our staff can help you find your perfect vehicle. Visit our Newport van hire page to find out more.
Frequently Asked Questions
For more FAQs, please visit our FAQ page.