Car & Van Hire in Newcastle
Welcome to the Enterprise Newcastle car rental page. Choose from a wide selection of cars ranging from smaller economy cars to larger SUVs and people carriers
Complete Clean Pledge
We pledge to go above and beyond our already rigorous cleaning protocols, including strict sanitising procedures to protect the health and safety of all.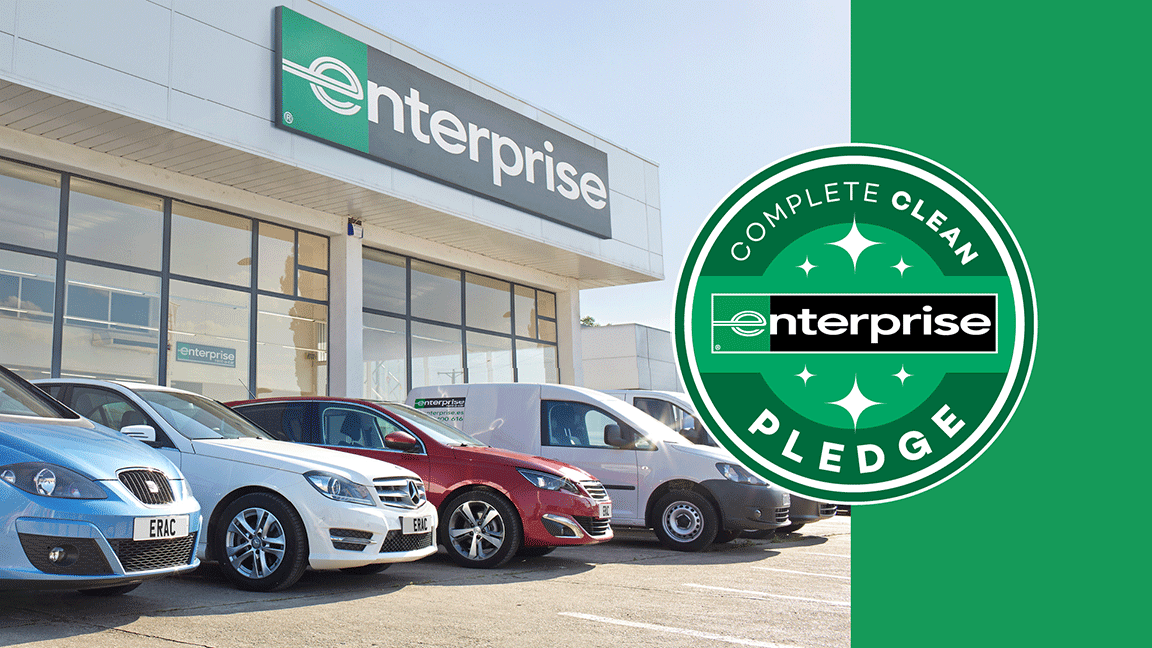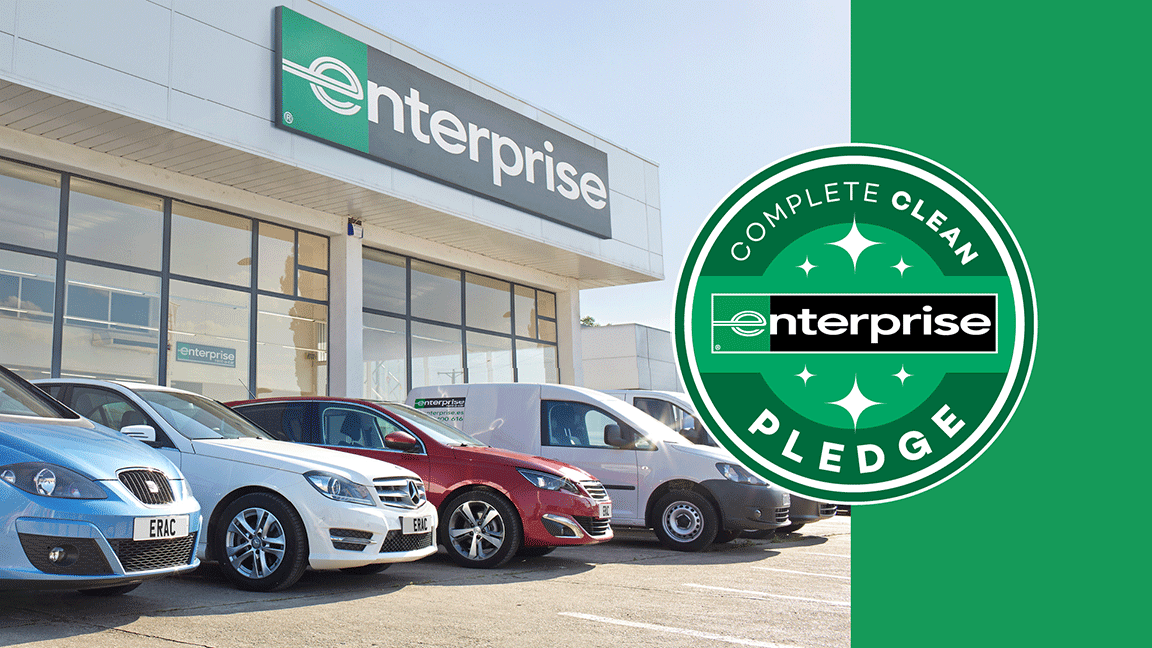 Car and Van Hire in Newcastle
Newcastle is found in the North East of England, and known for its many bridges, the Newcastle United Football Club, and has hosted the Great North Run, the world's most popular half marathon, since it began in 1981.
Two thirds of the way to Edinburgh from London, Newcastle is located on the River Tyne and close to the North Sea. Newcastle is notorious for their famous faces – from Ant and Dec to Paul Gascoigne. On the River Tyne, Newcastle has developed as a city from being central to the ship building industry to now being a hub of different arts.
With multiple locations in and around Newcastle, we aim to have a location accessible to you at all times. If you can't get to a branch, we can come and collect you. Our city branches are open long hours and flexible to ensure that we make your car hire experience as simple and stress free as possible.
Hiring a car in Newcastle enables you to explore more than the hustle and bustle of the city centre. The home of the Geordies is much more than just the city centre with all of the hipsters and culture seekers – Newcastle has so much on offer, car hire can only aid your exploration around the North East.
From the Great North Run to the historic site of the Victoria Tunnels, Newcastle has attractions for everyone. The university town is home to many great attractions for everyone, from families to young travellers passing through – Newcastle showcases some of the best activities and things to do in the North East England.
Great North Run
Usually the beginning of September, the Great North run has become the world's favourite half marathon. Since 1981, the half marathon around Newcastle has grown hugely, with thousands of runners taking part as well as millions of supporters lining the streets of Newcastle to cheer on all the people. Passing through the city centre and across the iconic Tyne Bridge – the Great North Run is an incredible way of seeing the Newcastle sites. Whether you are entering or supporting – grab an enterprise car and make your way to the start line!
Victoria Tunnels
Completed in 1842, the Victoria tunnels make up a huge part of Newcastle's history. Running from the Town Moor down to the River Tyne, the tunnels were originally formed to transport coal. These were then converted in 1939 into air raid shelters to protect many citizens throughout World War 2. These days, there is 700m of preserved tunnel which has regular tours to walk you through the history of Newcastle.
The Tyne Bridge
The iconic arch bridge over the River Tyne has become the most celebrated of the seven bridges crossing the River Tyne. Opened in 1928, the bridge combines Newcastle's modern architecture with great history. The Tyne Bridge is commonly considered as the bridge to Newcastle, often carrying the Newcastle United fans as well as welcoming all the visitors to the Newcastle town centre.
Cheap Car Rental Newcastle
Our Newcastle branches are located across the city and with a large fleet of vehicles, we ensure cheap car hire prices on all of our vehicles. Our economy car hire range are renowned for being cheap to run as well as cheap to hire, with their great fuel efficiency and reliability – these cars will ensure a stress free ride at low costs. Booking online and in advance guarantees our cheapest prices year round. Additionally, all of our Newcastle branches will ensure you get great low prices of whichever car suits your needs.
Van Hire in Newcastle
Van hire at Enterprise Rent-a-Car promises to provide you with a great van that has regular services to ensure that you and your goods get to your chosen location easily and with no stress. From our small passenger vans to our larger commercial vans – choose whichever van you need today for the best cheap prices. Our vans are available to hire for a day, week, month or more – our experts at all branches will ensure that you get the right van for you.
Newcastle Airport Car Hire
Car Hire from Newcastle Airport ensures that you are on the road and ready to explore as soon as you land. With long opening hours and a wide range of vehicles, Enterprise promises cheap rates and great deals on car hire from Newcastle Airport.
Frequently Asked Questions
For more FAQs, please visit our FAQ page.