Car & Van Hire in Londonderry
Welcome to the Enterprise Londonderry car rental page. Choose from a wide selection of cars ranging from smaller economy cars to larger SUVs and people carriers
Complete Clean Pledge
We pledge to go above and beyond our already rigorous cleaning protocols, including strict sanitising procedures to protect the health and safety of all.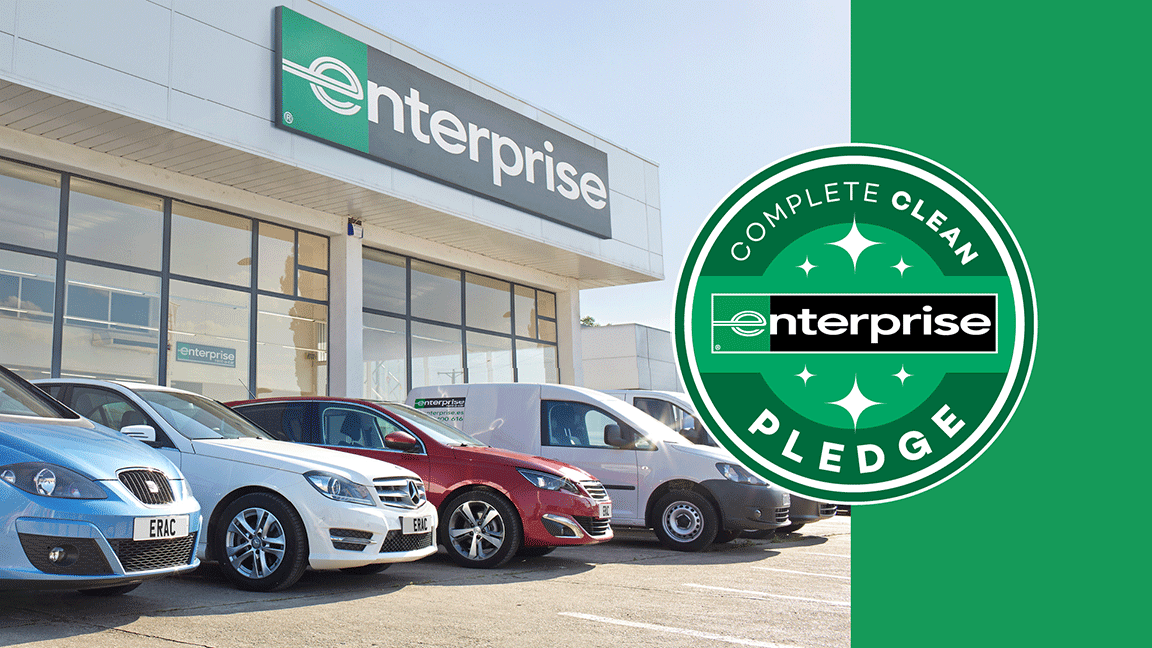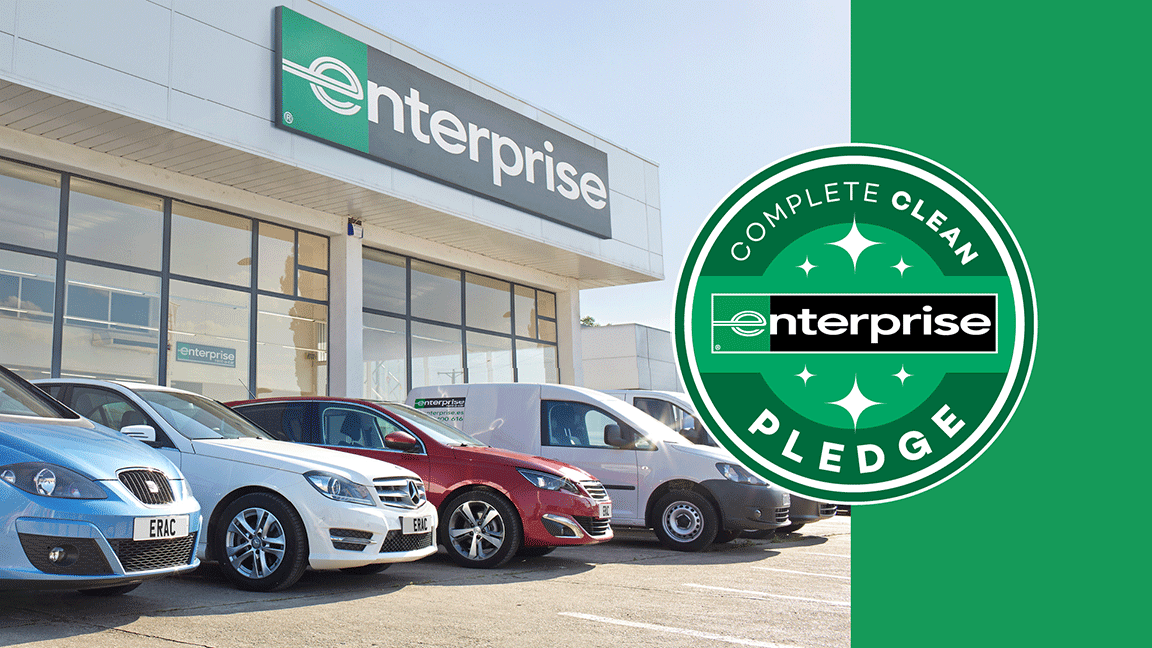 Car & Van Rental in Londonderry?
If culture and buzzing arty hotspots satisfy your traveller's 'palate' best, Londonderry has an open invitation just for you. As Northern Ireland's official UK City of Culture 2013, it was given a facelift worthy of even the fussiest traveller. It boasts its own film festival, jazz fest and Halloween Carnival. If that's not enough, its charming architecture and natural heritage create scenic views that seem to have leapt right out of the film version of Lord of the Rings. If there were a real world version of Hobbiton, Londonderry would be it. Northern Ireland is home to some grand cultural spots. Undiluted personality is one of the core traits of any worthwhile eclectic experience. Londonderry is perfect for road-based tours, which give you the time and independence to stop and take in every facet of this charming town. You'll find Enterprise branches on both sides of the A2. If you're flying there, Londonderry Airport's branch is a convenient starting point for your trip.
Our Vehicles for Hire in Londonderry
One-way hires are perfect if you're travelling across the country, while hourly rentals lift the annoyance of permits and the like from your shoulders. But what type of car to choose? Family trips are catered for through an array of seven-seaters, vans, and SUVs. If you're an eco-friendly traveller, choose a model from our compact or mini categories. But if you simply need four wheels and a reliable engine, you'll find a saloon with the perfect blend of comfort and fuel efficiency in our range, too. Large compact and convertibles are ideal for romantic getaways or small family holidays.
Attractions in Londonderry
Derry's unique walled-in city layout presents a unique opportunity for a walking tour around its circumference and alongside the River Foyle. But if you have hired a car, there are lively pubs and fascinating historical tours to enjoy; the Siege of Derry, the Battle of Bogside, and Bloody Sunday all occurred here, yet its walls have never given way to a single siege. In other countries, pubs are a way to while away an evening, but in Derry, they're cultural icons. Londonderry's bars host lively music events and serve dishes with powerful culinary influences. Derry's Guitar and Jazz festivals will keep music aficionados sated, while the week-long Foyle Film Festival satisfies cinephiles. If artisanal food thrills your palate, make sure you're hungry before you stop by at the Walled City Market. Cowley Cooper Gallery and the Centre for Contemporary Art will introduce you to the local artists of Northern Ireland, but after the sun sets, a stroll to the 2011 Peace Bridge is in order. There are frequently concerts there at sunset, and the famous Brown's Restaurant is conveniently close.
Places to Visit Outside Londonderry
For long-term car hire, Londonderry is surrounded by 10 of the most exquisite towns in Northern Ireland. Bangor is a seaside resort area complete with its own yachting clubs and marinas. History buffs would be remiss if they didn't give Carrickfergus a visit. As one of the oldest towns in Ireland, it will introduce you to the 12th and 13th-century landmarks, castles and museums dotted across the coast. Kilkeel is such a classic boating town you might think you've stepped into a dreamscape. This area is a hiker's ultimate fantasy, offering mountain trails through rolling Irish hills. After all that serenity, you'll be longing for a bustling break, and Manchester will give you an excellent dose of exactly that. Home to Granada Studios and one of the globe's most spectacular libraries, travellers often liken Manchester to Harry Potter's world.
Airport Car Hire
Londonderry is a mere 109 square kilometres large, even though it's the second biggest city in Northern Ireland. If you need a car rental, Londonderry has its own Enterprise branch at the local airport or on the opposite side of the A2, in Campsey. The City of Derry Airport doesn't have its own Enterprise office, but the Campsey branch is only a short trip away.
Parking and Traffic Information in Londonderry
There are no border controls and checks anymore, but keep your eyes open for 'controlled area' signs, where parking is banned. You needn't worry about language disconnects because all road signs are spelt out in standard English. Londonderry lends itself particularly well to Enterprise's hourly hires which cover your licensing and other issues, leaving you to enjoy a lazy drive. There is plenty of free and metered parking in the city, which the Quayside Shopping Centre supplements for those stopping at the city centre. Disabled spaces are available, too.
Cheap Van and Car Hire
From large people carriers to smaller economy cars, Enterprise Rent-a-Car guarantees cheap rates on car hire from our Londonderry branch. Our economy cars are renowned for being cheap to hire as well as low running costs with great fuel efficiency. Book online in advance for our cheapest prices, alternatively book in branch and get the car that suits your needs.
Moving house? Moving furniture? Enterprise has vans available at our Londonderry branches to ensure that you can get a vehicle to suit your needs. From smaller passenger vans to larger commercial vans – give our branches a call or book online to guarantee you a van hire that will suit your needs. Van hire is cheap and easy through Enterprise online or in branch, we promise to provide a vehicle to suit you for as long as you require it.
Frequently Asked Questions
For more FAQs, please visit our FAQ page.