Car & Van Hire in Lincoln
Welcome to the Enterprise Lincoln car rental page. Choose from a wide selection of cars ranging from smaller economy cars to larger SUVs and people carriers
Complete Clean Pledge
We pledge to go above and beyond our already rigorous cleaning protocols, including strict sanitising procedures to protect the health and safety of all.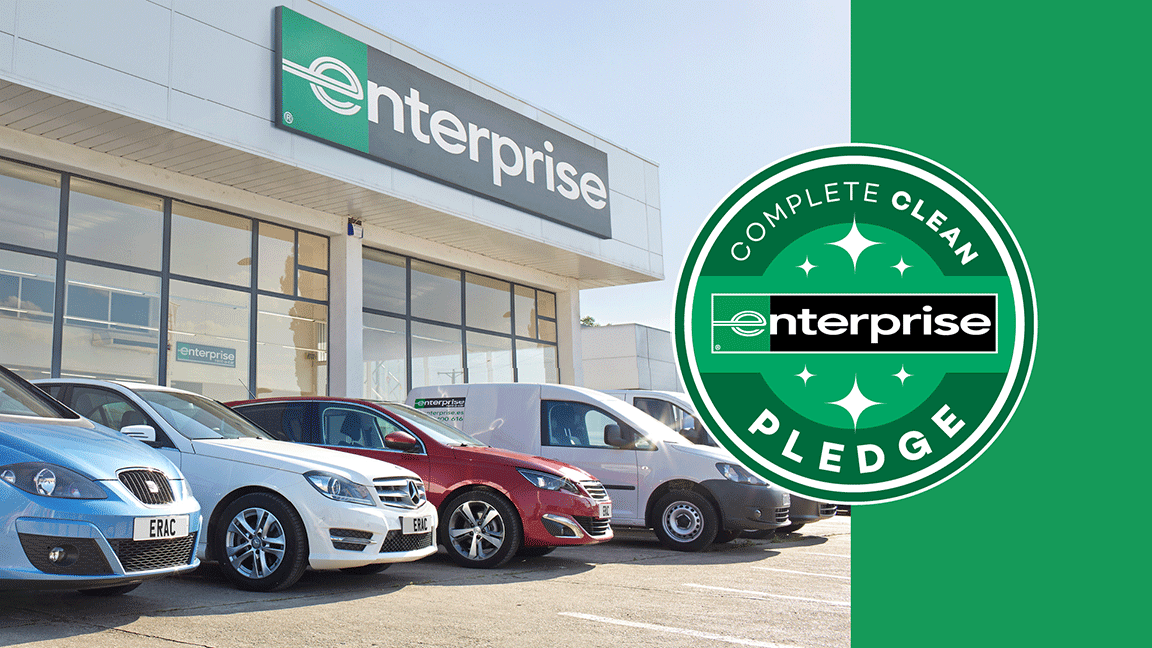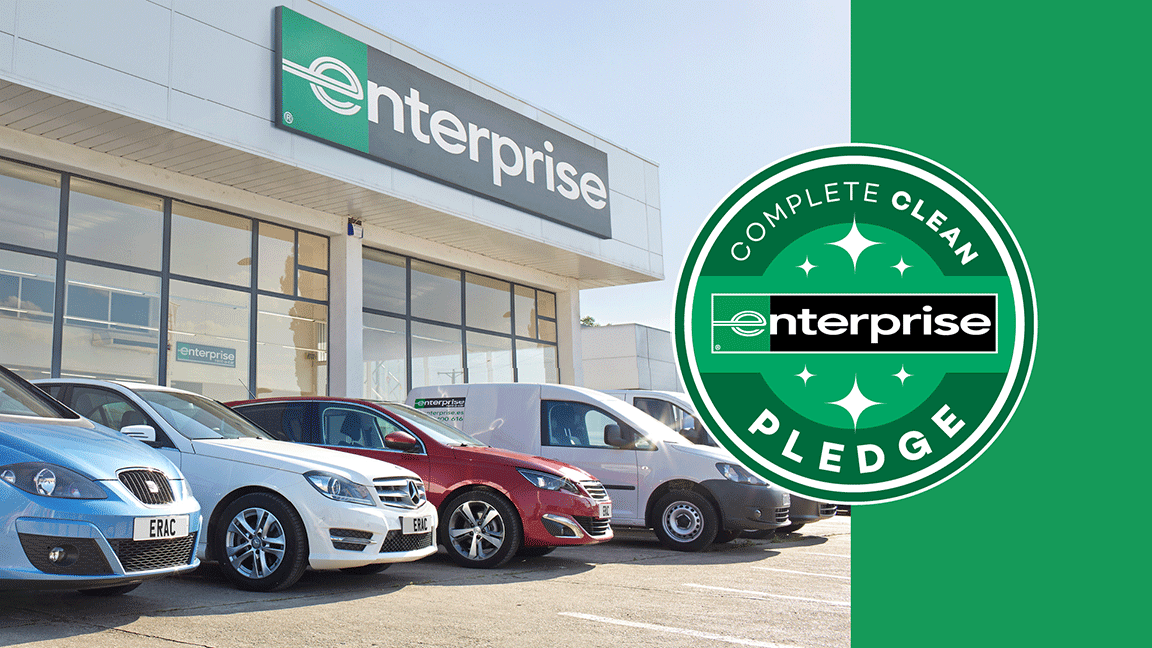 Car & Van Rental in Lincoln?
The cathedral city of Lincoln offers a great heritage to marvel at, together with the historical ambience that is characterised by cobbled streets and ancient architecture. Its lush outskirts are in brilliant contrast to the medieval feel of the town. In 2014, Lincoln was on the list of the Sunday Times' best places to live, and for good reason. Besides its quiet surroundings, Lincoln has grown steadily in population as more people discover the jewel that it is. Tourism and farming are two of the biggest sources of income for the town. Enterprise Rent-A-Car has two car rental locations in Lincoln that residents and visitors can take advantage of. One of the Enterprise offices is on Outer Circle Road, while the other is located on Kingsley Road.
Our Vehicles for Hire in Lincoln
At Enterprise, we have an impressive fleet of vehicles on offer that caters to a variety of needs, because we know our customers have different transport requirements. We insist on fuel efficiency, keeping petrol costs and the carbon footprint of every trip you make to a minimum.
For a client looking for a car, we have minis for that lone drive down High Street, and economy alternatives for cost-saving journeys. You can get a coupe or convertible for that windy but very enjoyable cruise down the A15. If you have a group in need of transport, our people carrier options offer excellent solutions. From a nine-passenger mini bus or mini MPV to full-size MPV, you can select the people carrier that will fit everyone, without compromising safety and comfort. SUVs are a good choice when you plan to drive on any mountain roads or when you expect bad weather, and we have 4x4s of different sizes that will not disappoint. If you are moving, a Luton van would be an appropriate choice – you can even hire one with a tail lift. We have small commercial vans available, too.
Attractions in Lincoln
Hiring a car makes it less taxing to plan your trip around the city. You can schedule your sightseeing tour according to your convenience, and stop anywhere you want. If you wish to spend more than a few minutes bird watching at Brayford Pool, you can do so without wondering about time restraints. The Brayford Waterfront is also home to the Lincoln Performing Arts Centre, where you can pop in to catch a performance or two. Also, the Lincoln Cathedral is the pride of the town and has been its icon since it first graced the skyline in 1902. When the central spire of the cathedral was finished, it outdid the pyramids of Egypt to be the world's tallest artificial structure. This cathedral has been a big part of Lincoln and English history. One of the Bishops of Lincoln was a witness to the drawing up of the Magna Carta, which has one of its originals in the Lincoln Castle.
During summer, you can catch the Lincolnshire International Chamber Music Festival that takes place across the county. The Lincoln Drill Hall is a lively entertainment spot for someone looking to unwind after a long day. For shopping enthusiasts, the Brayford Waterfront has more than sufficient choice.
Places to Visit Outside Lincoln
Consider a visit to the bordering towns. Newark-on-Trent is a wonderful market town that is laden with history and culture. With its spectacular castle and Newark Showground, you will find something interesting to occupy your time. To the north-west of Lincoln, the town of Gainsborough offers just as great a history, as well as incredible views of the River Trent. The civil parish of Coningsby is another spot you can add to your itinerary.
Airport Car Hire
If you are arriving by air, then a few choices are available for your transport needs. We have a branch at Birmingham Airport, which is less than two hours' drive from Lincoln. If you are coming in from Leeds Bradford Airport, which is 82 miles north-west of the town, we have rental services there as well.
Parking and Traffic Information in Lincoln
Over the years, the transport links in Lincoln have thrived and are expected to get better with the addition of a bypass on the A15. There are plans to finish the southern section of the Lincoln ring road, which will further reduce traffic congestion. The parking prices in Lincoln are some of the reasons why driving is such an efficient means to get around. You can pay for the day or per hour. All of the city's main attractions contain car parks, making it less challenging for you to marvel at the beauty of Lincoln. The car parks in the town make it simpler to make payments – you can use the Parkonomy website to sort out your parking before even getting to the car park. Additionally, RingGo and PayByPhone are alternatives methods that will make life easier.
Cheap Van and Car Hire
Enterprise Rent-A-Car offers hassle-free, affordable car hire, with a large choice of vehicles on fleet and in stock. Enterprise guarantees cheap rates on car hire from all our Lincoln branch. Our range of modern economy cars are comfortable and reliable, but also fuel efficient, which keeps running costs low. Book online today and explore Lincoln and its surrounding areas at a price which suits any budget.
Whether you're moving to a different city or just simply picking up some flat pack furniture, Enterprise Rent-A-Car's extensive range of new, reliable vans at our Lincoln branch will get you and your goods on the road and to your destination in safety and comfort. Choose from our large fleet of commercial and passenger vans online today.
Frequently Asked Questions
For more FAQs, please visit our FAQ page.