Car & Van Hire in Lichfield
Welcome to the Enterprise Lichfield car rental page. Choose from a wide selection of cars ranging from smaller economy cars to larger SUVs and people carriers
Complete Clean Pledge
We pledge to go above and beyond our already rigorous cleaning protocols, including strict sanitising procedures to protect the health and safety of all.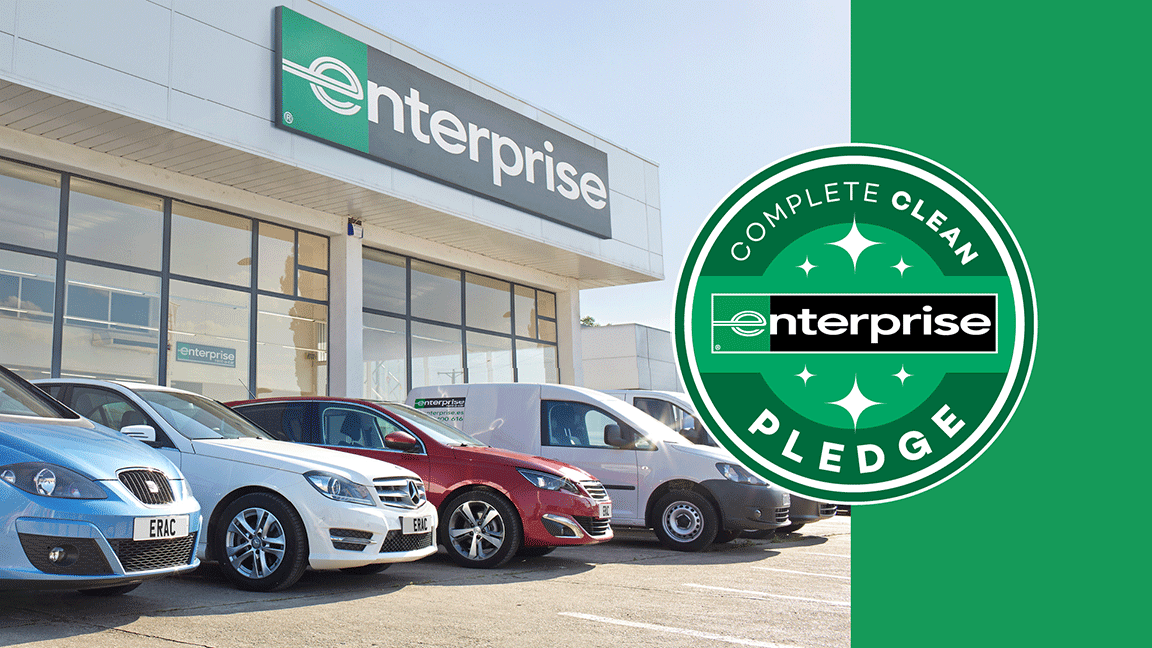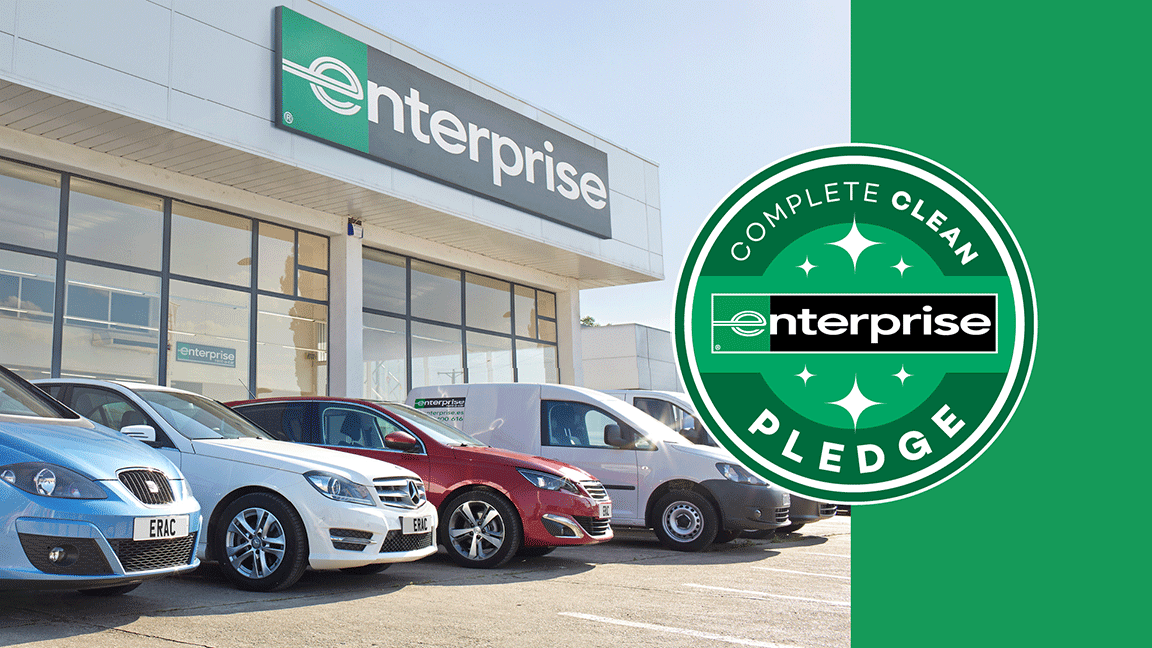 Car & Van Rental in Lichfield?
The cathedral city of Lichfield is 15 miles north of Birmingham in Staffordshire. A rich heritage typifies this city, with its ecclesiastical roots still visible even today in the mediaeval streets and architecture. The old cultural traditions of the locals promise visitors here a unique perspective and an unforgettable experience. Red sandstone is a significant part of Lichfield, and besides underlying a majority of the region, it is present in the older buildings, such as the Church of St. Chad. The city lies in the valleys of the rivers Tame and Trent, with several ridges characterising its physical landscape. With its fresh country air and historical attractions, Lichfield is an ideal destination when seeking relaxation and enlightening adventures. Enterprise Rent-A-Car understands the value of an appropriate vehicle when holidaying in the city.
Our Vehicles for Hire in Lichfield
For larger groups or parties with excessive luggage we have a range of people carriers. When your visit to Lichfield involves a few friends or family members, then a people carrier is an obvious choice. The space on the roof and at the back is sufficient for sizeable luggage, so you won't have to get separate vehicles for passengers and your bags. A mini bus is great for even larger groups and, depending on the model, will have space for up to nine people and still leave enough room for your belongings.
If you are faced with sub-optimal weather or want to hit some of the country roads, an SUV is ideal. When it comes to standard cars, we have an assortment of models and sizes. A coupe or convertible is just right for a tour of the nearby countryside, as you discover the intricate details of the city's rural history. For a small family, a compact or large premium has the necessary space and efficient transport requirements. Our car hire service in Lichfield also includes commercial vans for clients with comprehensive size demands, such as when moving house.
Attractions in Lichfield
With so many attractions in Lichfield, a car offers you the exclusive opportunity to create your own journey itinerary and view everything at your own pace. The Lichfield Cathedral is the most notable attraction, as it is the only three-spired medieval cathedral in Europe. Tourists can take in the wonder of the incredible Close that still has leftovers of the medieval fortifications. The Friary was established in 1209 by the Franciscan Friars, and its ruins are still visible, with beautiful gardens providing a stunning background. Lichfield was home to Samuel Johnson; he wrote the first Dictionary of the English Language, and there is a museum that commemorates his works.
If fishing is part of your holiday activities, then the Stowe Pool, close to the city centre, will be just the thing for you. Some of the species available include perch, roach, pike and carp. It also provides a habitat for several endangered animals, waterfowl and other birds. You can drive to the National Memorial Arboretum in Alrewas, some 4 miles to the north-east, where people pay tribute to the armed services. The Staffordshire Regiment Museum, Prince Rupert's Mount, the National Forest Adventure Farm, Museum Gardens, Minster's Pool and Walk, the Garden of Remembrance, and Conkers - which are all found in the National Forest - are sights to watch out for.
Places to Visit Outside Lichfield
Birmingham is only 15 miles away from Lichfield, meaning a day trip to the exciting world of the UK's second largest city is more than feasible. The Library of Birmingham will leave you awestruck by its beauty and elegance. Its structure depicts shiny boxes stacked atop each other. Four miles to the south, you will find Cadbury World, which is every child's dream destination. For the creative spirit and art lover, you can't leave without seeing the Royal Birmingham Society for Artists exhibitions at the Arts Centre. The neoclassical Birmingham Cathedral is another place of importance to include in your schedule. Also, take the time to visit the National Sea Life Centre, which has the UK's only 360° underwater tunnel.
Airport Car Hire
When travelling to Lichfield by air, the Birmingham Airport is closest, and is only 30 minutes away. With Enterprise's Lichfield branch, you can arrange for transport before you even land.
Parking and Traffic Information in Lichfield
The A51, A5127 and A515 are the local routes that allow access to Lichfield city, in addition to linking to the M6 Toll, A5 (T), A5148 (T) and A38 (T). Development of the M6 Toll has enhanced the connectivity in the region, as it stretches down the western side of Lichfield, then connects the M6 with the M42. The city provides a good number of car parks, with some, such as the Friary Outer car park, offering charging stations for hybrid vehicles.
Cheap Van and Car Hire
Enterprise Rent-A-Car offers hassle-free, affordable car hire, with a large choice of vehicles on fleet and in stock. Enterprise guarantees cheap rates on car hire from all our Lichfield branch. Our range of modern economy cars are comfortable and reliable, but also fuel efficient, which keeps running costs low. Book online today and explore Lichfield and its surrounding areas at a price which suits any budget.
Whether you're moving to a different city or just simply picking up some flat pack furniture, Enterprise Rent-A-Car's extensive range of new, reliable vans at our Lichfield branch will get you and your goods on the road and to your destination in safety and comfort. Choose from our large fleet of commercial and passenger vans online today.
Frequently Asked Questions
For more FAQs, please visit our FAQ page.