Car Hire in Lancaster
Welcome to the Enterprise Lancaster car rental page. Choose from a wide selection of cars ranging from smaller economy cars to larger SUVs and people carriers
Complete Clean Pledge
We pledge to go above and beyond our already rigorous cleaning protocols, including strict sanitising procedures to protect the health and safety of all.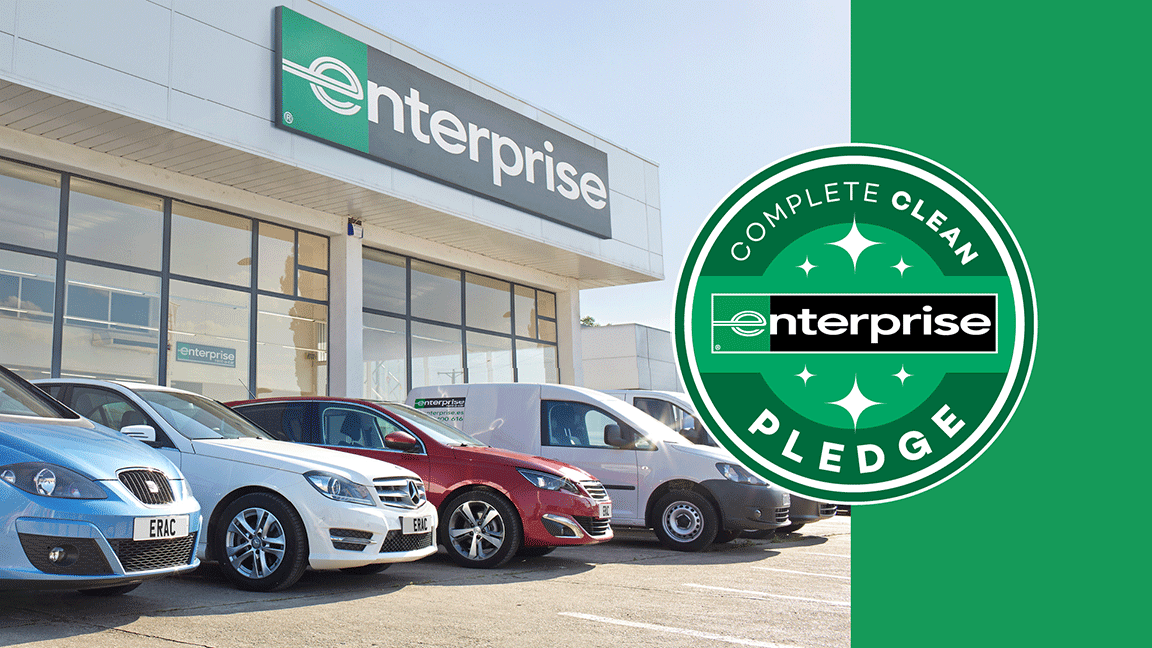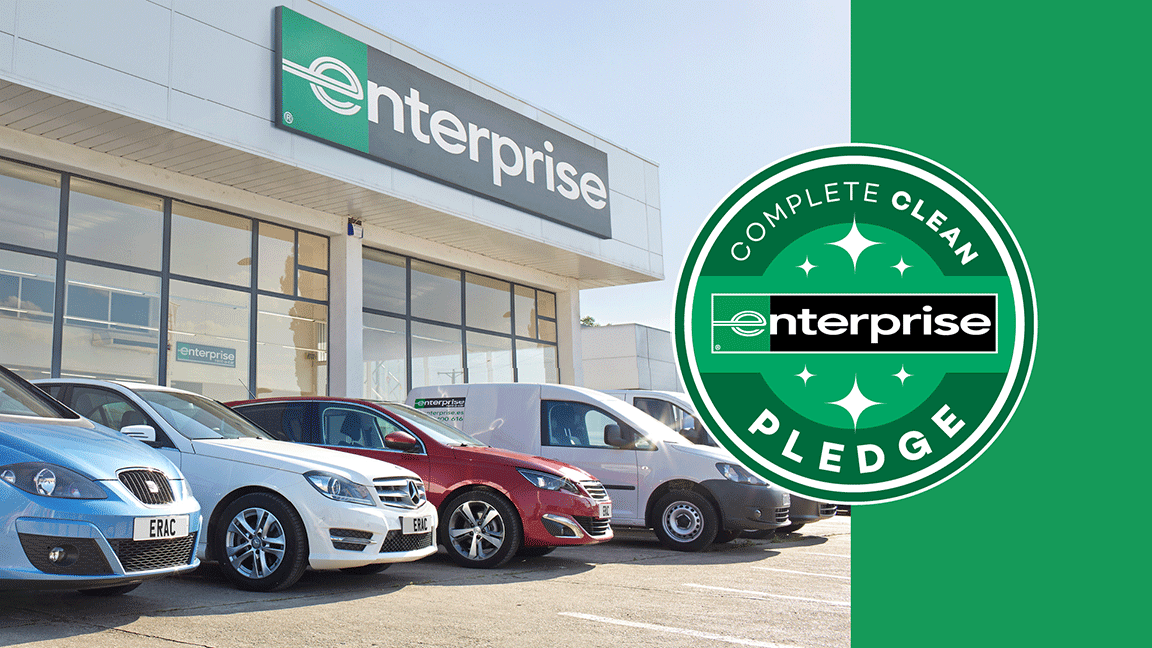 Car Rental in Lancaster
Lancaster is a vibrant city in the north-west of England that has a long history – it first obtained its city charter in 1193. It is a great destination for a shopping trip, featuring most of the major retail chains, as well as many independent shops and boutiques. Lancaster has an array of award-winning restaurants and pubs that make it a mecca for foodies, and luckily for lovers of fine coffee, the city is also home to a bustling cafe scene. With several theatres and cinemas, there is no shortage of entertainment, and as a university town, Lancaster naturally offers a lively nightlife. Visitors to Lancaster will find history around every corner – explore cobbled alleyways to discover unusual shops, five museums, a castle and a magnificent cathedral. To get around the town, hiring a car is a convenient option. Whether you are travelling for business, leisure or for a family visit, we offer an exceptional range of value-for-money vehicles to get you safely and conveniently around the town and beyond.
Our Vehicles for Hire in Lancaster
We offer a comprehensive fleet of modern, clean and reliable rental vehicles to meet the varied needs of our customers. A passenger van is the perfect choice for carrying goods or people to where you need them to be. A van is also ideal if you have some furniture to move. To transport a group of people to a special event or on a family holiday in comfort, take a look at our stylish people carriers. For a weekend break in Lancaster, choose from our cars that suit all budgets, from economy to top of the range. Our SUVs are perfect for exploring the beautiful countryside of the Lune valley.
Attractions in Lancaster
Lancaster has a rich history, dating back to Roman times: the name is derived from the Latin for the town on the river Lune. Lancaster Castle, owned by the Queen, was formerly a prison, and many famous trials were heard in its courthouse. George Fox, the founding father of the Quaker movement, was imprisoned here, and in the 18th century, the cells beneath the castle held convicts awaiting transportation to America or Australia. Visitors can get a glimpse of what life was like in those days by taking a guided tour, and there is a varied programme of events, such as murder mysteries, Halloween and children's activity tours. From the castle, travelling by car is the easiest way to get to the Ashton memorial – a striking folly presented to the city by Lord Ashton. Nearby at Williamson Park, visitors can discover an enchanting butterfly house. Take a trip to discover the city's maritime past at the town's renowned Maritime Museum, where exhibits and displays illustrate Lancaster's connections with the industrial development of Victorian England. An academic city, the university is only three miles from the city centre.
Places To Visit Outside Lancaster
Hiring a car is the best way to explore the rugged scenic drive through the Trough of Bowland, one of northern England's best-kept secrets; just a few miles from the city centre you are in the heart of the wild hills and dales of the Pennines. Take a peaceful hike through the moorland trails or try a little fishing from the banks of the beautiful River Lune. At Morecambe, explore the vast sandy beach, stroll along the old stone jetty, admire the statue of the town's most famous son, comedian Eric Morecambe, or learn to sail at the Bay Sea School.
Airport Car Hire
The nearest airport to Lancaster is Manchester Airport; situated to the south-west of this city, it offers flights to both international and domestic destinations. Just off Junction 5 of the M56, Manchester Airport is easy to get to from both the south and the north. Car rentals operate in a dedicated car rental village, convenient for all three terminals. At Enterprise Rent-A-Car, we offer a comprehensive range of cars, from economy cars and vans to luxury vehicles, so you can be sure to find a car to suit your requirements. Whether for a business trip or a city break, a clean, modern car will take you to the city itself and the surrounding countryside in comfort and style.
Parking and Traffic Information in Lancaster
Driving to Lancaster is easy as it enjoys excellent connections with the rest of the UK, via the M6. As in many bustling cities, traffic in Lancaster's centre can be slow at peak times, so drivers should allow plenty of time for their journey if travelling during busy periods. Parking is easy as there are several reasonably priced council-run car parks within a few minutes' walk from the centre of town. The university campus, three miles out of town, also offers plenty of parking spaces and is connected by frequent bus services.
Cheap Car Hire
From large people carriers to smaller economy cars, Enterprise Rent-A-Car guarantees cheap rates on car hire from our Lancaster branch. Our economy cars are renowned for being cheap to hire as well as low running costs with great fuel efficiency. Book online in advance for our cheapest prices, alternatively book in branch and get the car that suits your needs.
Moving house? Moving furniture? Enterprise has vans available at our Lancaster branches to ensure that you can get a vehicle to suit your needs. From smaller passenger vans to larger commercial vans – give our branches a call or book online to guarantee you a van hire that will suit your needs. Van hire is cheap and easy through Enterprise online or in branch, we promise to provide a vehicle to suit you for as long as you require it.
Frequently Asked Questions
For more FAQs, please visit our FAQ page.