Car and Van Hire in Doncaster
Welcome to Enterprise Rent-A-Car Doncaster page where you will find a wide range of vehicles to choose from to fit exactly what you are looking for at great rates.
Complete Clean Pledge
We pledge to go above and beyond our already rigorous cleaning protocols, including strict sanitising procedures to protect the health and safety of all.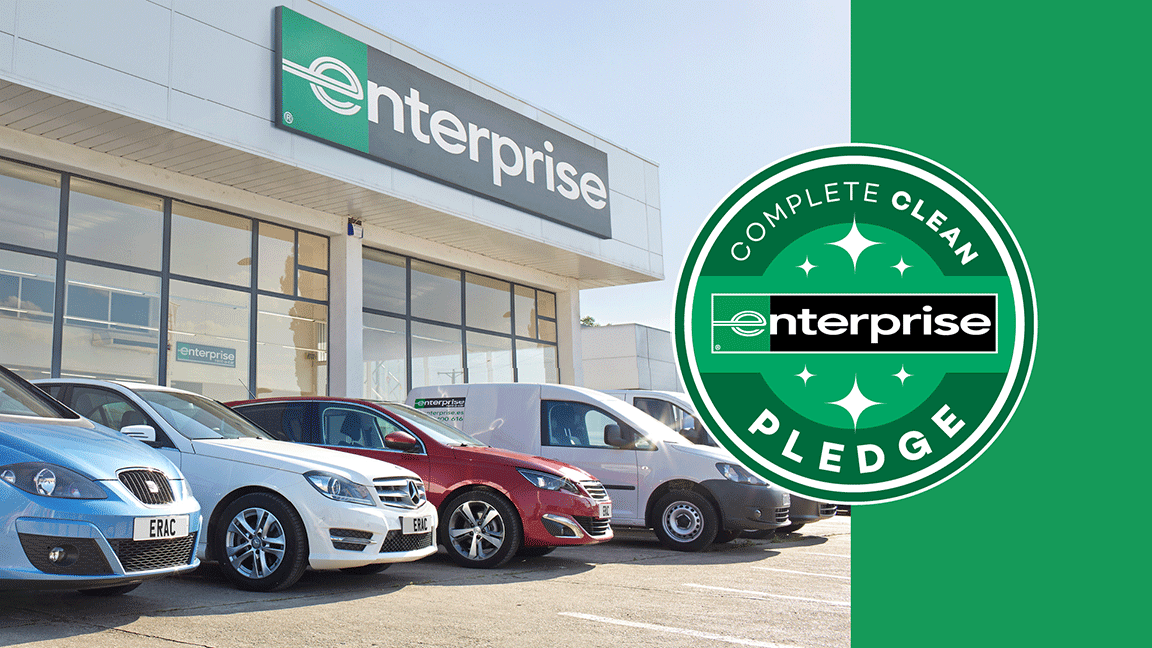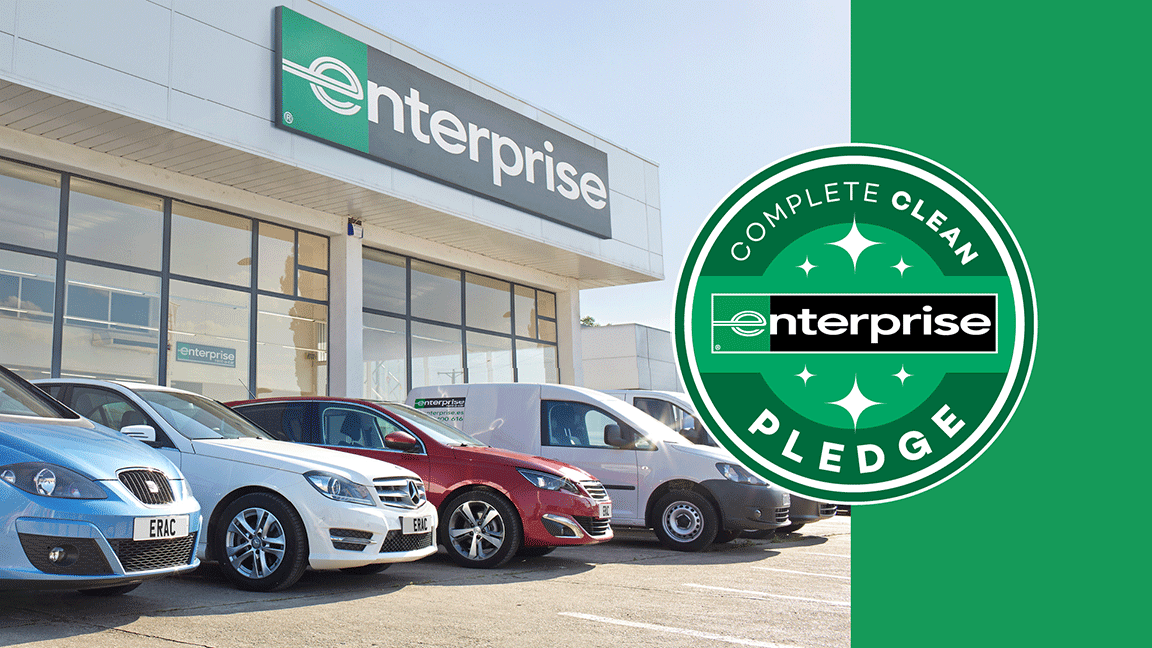 Car and Van rental in Doncaster
Located in South Yorkshire in the north of England, Doncaster is a bustling market town. It's also an ancient town, tracing its history back to the first century and Roman occupation. It's an interesting town to visit, especially following its post-millennium regeneration initiative, which has seen new commercial and recreational amenities and facilities take root and flourish in the town. Road infrastructure has also been modernised and improved, which is great news for drivers. If you're going to be spending some time in Doncaster without your own transport, first-class car rental in Doncaster is available from Enterprise Rent-A-Car's North Doncaster branch at Wheatley Hall (A630) Road, and South Doncaster branch at Kelham Street, just off the southbound carriageway of the same A630 road.
Our Vehicles for Hire in Doncaster
Enterprise have an excellent range of cars and vans at both Doncaster branches. Whether you need a small or large family car, a powerful SUV or a spacious people carrier, Enterprise can oblige. In addition, if you need to collect and transport goods or materials, Enterprise have a terrific fleet of small and large vans to choose from. All Enterprise vehicles are modern and maintained in top condition to ensure complete reliability and smooth performance. With an Enterprise vehicle, you can drive where you like, confident that your Enterprise car or van will perform superbly.
Cheap Car and Van Hire in Doncaster
Enterprise's focus on offering affordable, high quality van and car hire ensures that vehicle hire rates are kept highly competitive at all times. Furthermore, there are always great deals to be had when booking and prepaying online for the hire period that you require. And the savings don't stop there; all Enterprise vehicles are modern and maintained to be fuel-efficient. That translates to saving significant amounts of money in fuel costs during your hire period. Enterprise prides itself on offering the best value van and car rental of any Doncaster car hire services
Airport Car Hire
Doncaster is served by Doncaster-Sheffield Airport (formerly known as Robin Hood Airport). If you're going to be arriving at Doncaster via this airport, you can hire a car directly from the Enterprise desk in the arrivals hall. Hiring a car at the airport for the duration of your stay is especially convenient as it enables you to complete your entire trip to Doncaster without the need for public transport or expensive taxi rides. The airport is located just three miles to the southeast of Doncaster, and you can easily drive from the airport to Doncaster via route A6182 in less than 20 minutes.
Attractions in Doncaster
As a town with a modern, progressive outlook, Doncaster offers many attractions for visitors. Lakeside Village on the A6182 road and The Frenchgate Centre at Sepulchre Gate are retail centres with a vast range of outlets. A much-admired recreation centre is The Dome, which was opened by Princess Diana. With swimming pool, ice rink and gym, it's popular with visitors and locals alike. For entertainment, an important venue is Cast, a 620-seat auditorium staging many types of dramatic and musical performances. The town also boasts a state-of-the-art, seven-screen, multiplex Vue cinema.
Places to Visit Outside Doncaster
Thanks to its location in South Yorkshire, Doncaster offers easy access to nearby cities as well as easy access to some of England's most scenic countryside. The city of Sheffield is just over 20 miles to the southwest via the M18 motorway, and just a few miles further lies the Peak District National Park, a highly picturesque region with many miles of hills, valleys and charming villages. The city of Leeds lies just 35 miles to the north via the A1M road, and for more of England's outstanding natural beauty, just head northwest from Leeds to the famous Yorkshire Dales National Park
Parking and Traffic Information in Doncaster
Thanks to its relatively small size and well-managed traffic flow, driving is easy in Doncaster. Parking is available throughout the town in commercially run car parks, and there is also council-controlled off-street parking. On-street parking is also available and is controlled by Doncaster Council, with pay and display spaces. From Monday to Saturday, council-owned street parking is free after 6 p.m. until 8 a.m. the next morning. On Sundays, street parking is free all day, and with the sole exception of Good Friday, it's also free all day on bank holidays.
Frequently Asked Questions
For more FAQs, please visit our FAQ page.