Car & Van Hire in Cumbria
Welcome to the Enterprise Cumbria car rental page. Choose from a wide selection of cars ranging from smaller economy cars to larger SUVs and people carriers
Complete Clean Pledge
We pledge to go above and beyond our already rigorous cleaning protocols, including strict sanitising procedures to protect the health and safety of all.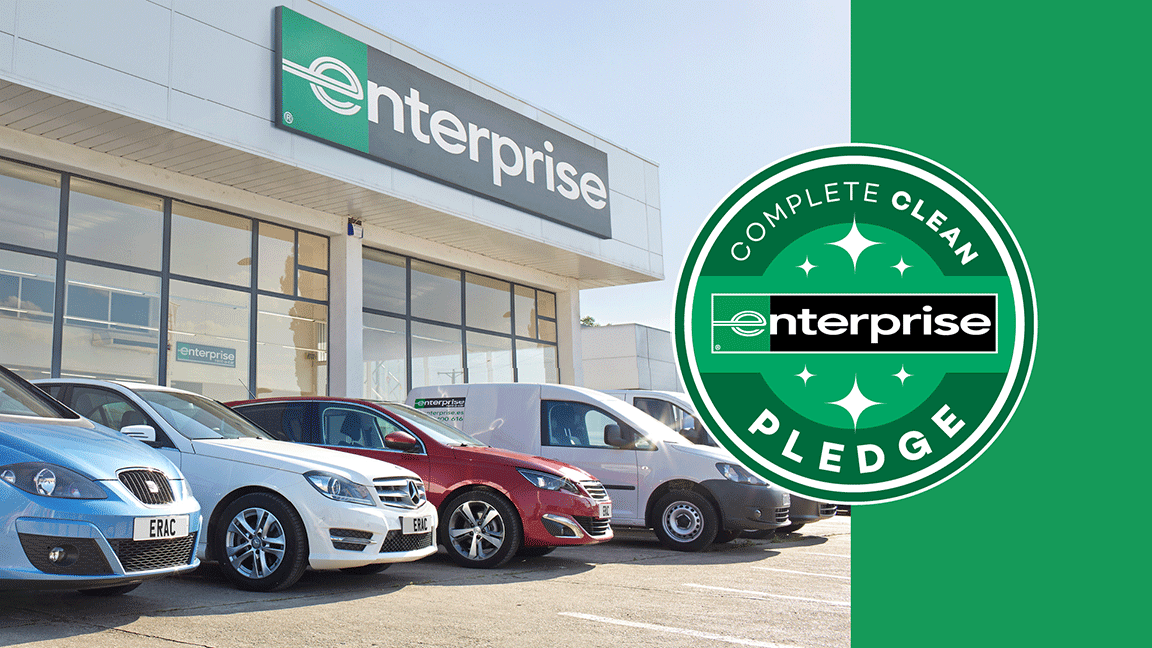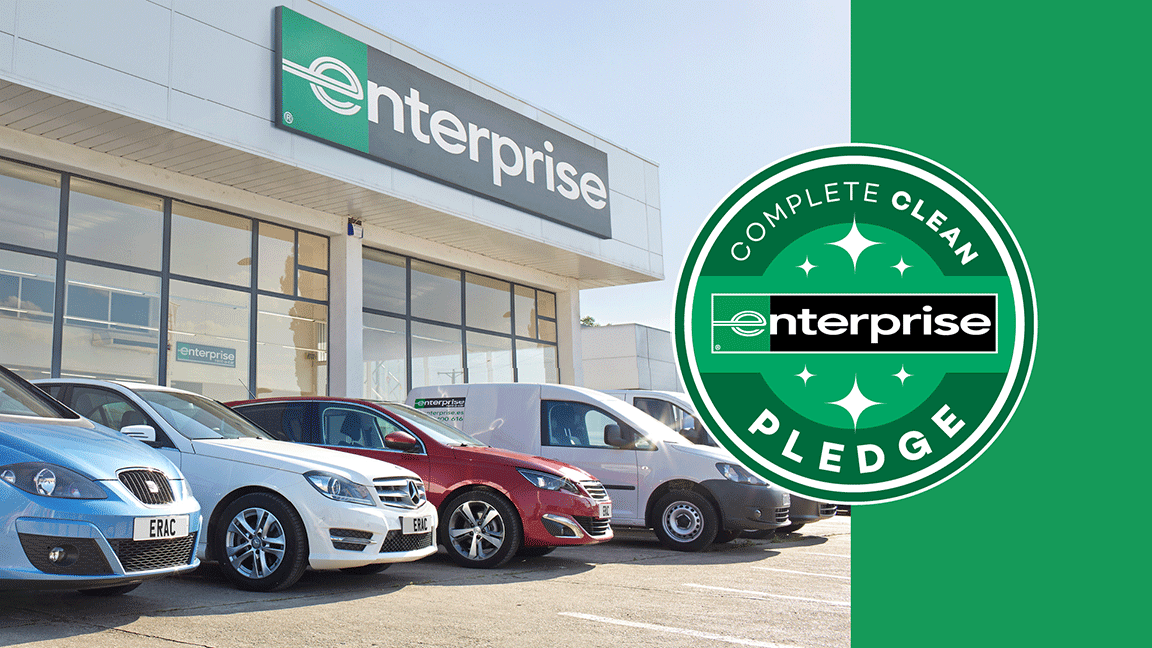 Car & Van Rental in Cumbria?
The Lake District is a leading tourist destination in the north-west of England and is entirely in Cumbria. It is one of the reasons for Cumbria growing into a popular spot, even though it is one of the UK's most sparsely populated counties. The Lakeland makes Cumbria one of the most beautiful places in the UK, with mountains, lakes and forests integrating seamlessly to form incredible scenery. Additionally, the different towns that make up the county of Cumbria have a distinct heritage that you can learn about from the numerous museums and historical locations. In the rural county of Cumbria, there is always something to do or see and that is why, regardless of the duration of your trip, you can count on an unforgettable experience. From castle visits to fishing and camping, you can choose any number of activities to occupy your holiday, depending on the time of year. For those long drives to different towns, a car rental from Cumbria will make planning easy. The Enterprise locations in Cumbria make it possible to land your preferred holiday car.
Our Vehicles for Hire in Cumbria
The options available at Enterprise Rent-A-Car are quite varied. People carriers are well-structured to handle six or more people, depending on the specific capacity of the vehicles. The spaciousness of their interior allows you to carry suitcases, child car seats, food supplies and other must-haves for your journey, not to mention any large amount of luggage. If going on a children's educational tour in Cumbria, a people carrier is a nice way to bundle all the kids together, which makes it easier to take care of them.
Any suitable vehicle rental service includes different cars in its fleet. Enterprise's car choices range from mini all the way through to large premium. When you are all about space, a large compact that allows five passengers is a great selection. Minis and coupes are excellent choices when your trip is a short one; maybe a day's tour around one of the town centres? There are also SUVs that are perfect for visiting the Lakeside's mountainous landscape as an off-road vehicle gives you assurances that a drive on hilly roads and muddy paths will be more likely to be without incident. 4X4s are built to last through the harshest driving conditions, and that is what you can expect to encounter in the Lake District, which happens to be the wettest part of England. If your transport needs are more business-oriented or entail a lot of cargo, then securing a commercial van is the answer to your transportation puzzle.
Attractions in Cumbria
The Museum of Lakeland Life is found in Abbot Hall Art Gallery, and paints a picture of how people lived in the Lake District. Take a drive to Kendal and brush-up on your Lakeland history and enjoy the magnificence of the scenery. Another place that will enrich your knowledge of Cumbria is the Dalemain Historic House in Penrith, where the Georgian architecture and 1670's interior design will leave you awestruck.
The Windermere Lake Cruises have earned a reputation among tourists for offering breathtaking views of England's largest natural lake, which is 10.5 miles long and 220 feet deep. Take guided tours to experience the wonder of nature and visit the Windemere village as well. Carlisle Cathedral is a fine depiction of Flowing decorated tracery and Ullswater Steamers in Glenridding gives you a taste of the Arthurian legend as you cruise what was called the "Dark Lake." With a car, you can visit not only these, but also many more of the exciting places that the county and its surroundings have in store.
Places to Visit Outside Cumbria
Lancashire is one of the counties that border Cumbria and where you can visit for fun times and magical experiences. The Lancashire Gardens are spectacular due to their variety of fruits and plants adorning the landscapes. Drive to the Forest of Bowland, which is designated an Area of Outstanding Natural Beauty. County Durham is another destination that will liven up your tour schedule. From Durham Castle, to Durham Cathedral, to Adventure Valley, there is no limit to the interests on offer.
Airport Car Hire
Your adventure can start immediately after touchdown. The closest international airports include Newcastle and Glasgow in the north or Manchester in the south, all of which have Enterprise branches.
Parking and Traffic Information in Cumbria
The A686 from Penrith to Cumbria offers one the greatest drives in the UK, meaning that you can expect significant activity during tourism season. Motorists can get to Carlisle, Penrith and Kendal through the main trunk route, the M6, which cuts through Cumbria from north to south. It is a good idea to get information on the current status of several Major A roads that run through the county, including the A6, A66, A69, A590 and A596. Our staff our keen to help in this regard. The public parking spaces in Cumbria are sufficient to cater to the requirements of residents and tourists in the region.
Cheap Van and Car Hire
Enterprise in Cumbria offers great prices across its large fleet of vehicles, whether you need a 3-door economy car, roomy SUV or 9-passenger people carrier. Book online in advance for the best deals on cheap car rental, or visit our knowledgeable staff in branch for friendly, personal service.
Enterprise offers a wide range of new vans from our city and neighbourhood branches. Explore the full fleet of passenger vans and larger commercial vehicles online or visit us in branch where our staff can help you find your perfect vehicle. Visit our Cumbria van hire page to find out more.
Frequently Asked Questions
For more FAQs, please visit our FAQ page.