Car & Van Hire in Bradford
Welcome to the Enterprise Bradford car rental page. Choose from a wide selection of cars ranging from smaller economy cars to larger SUVs and people carriers
Complete Clean Pledge
We pledge to go above and beyond our already rigorous cleaning protocols, including strict sanitising procedures to protect the health and safety of all.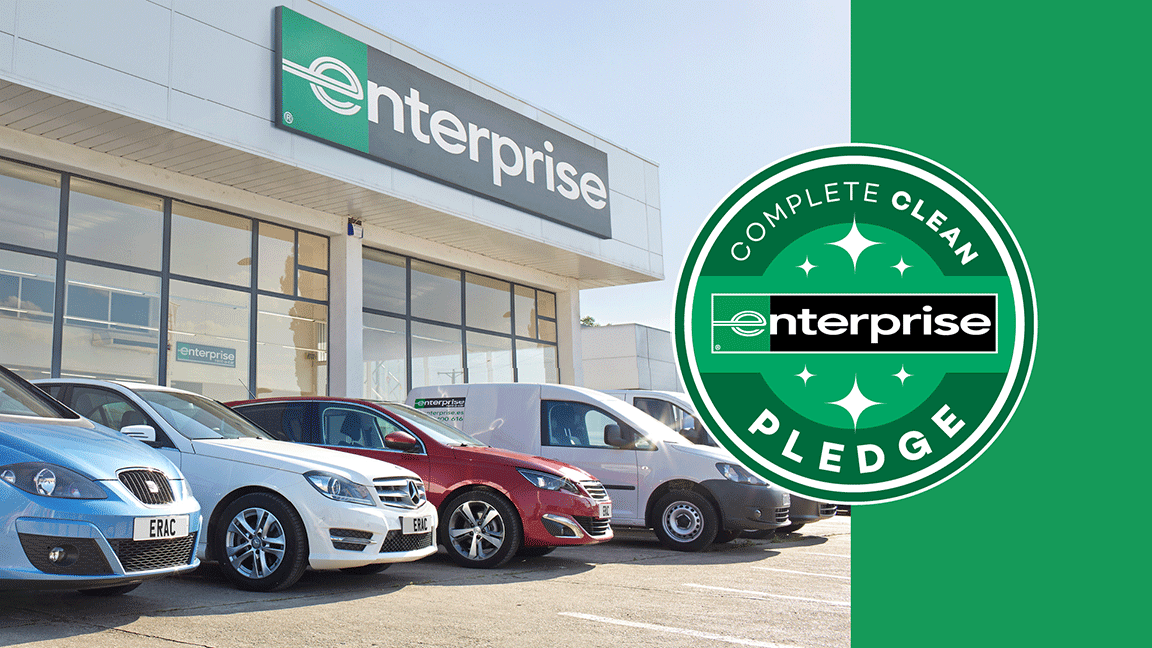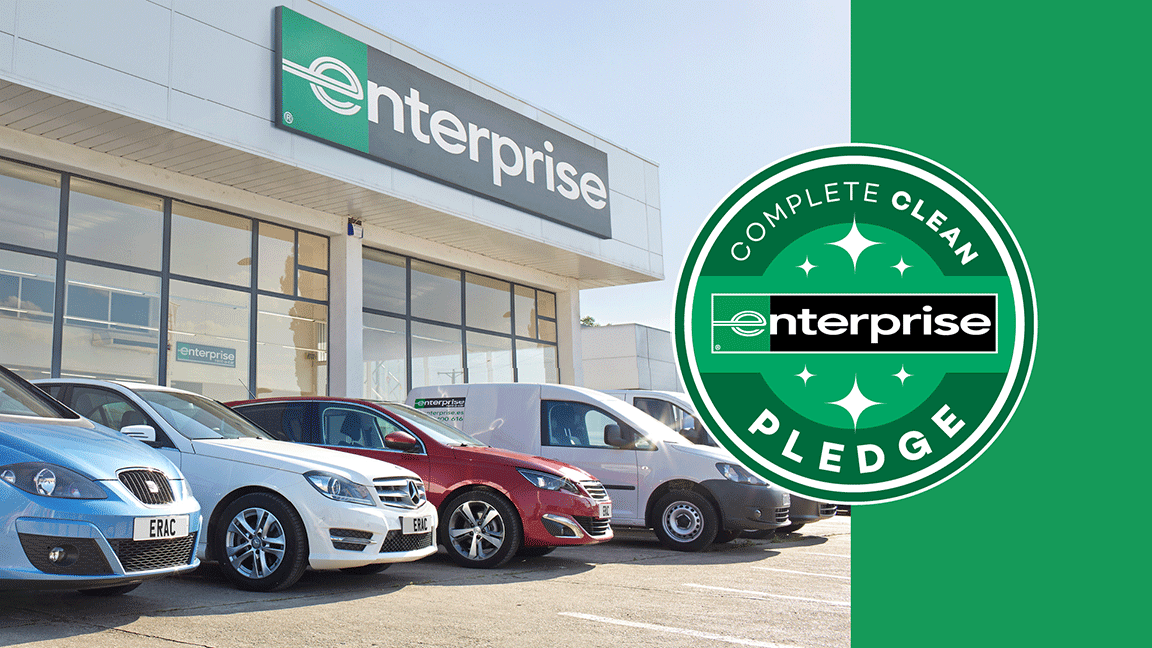 Car & Van Rental in Bradford?
The city of Bradford in West Yorkshire, part of the metropolitan borough of Bradford, is one of the largest urban conurbations in the country, with a population of approximately 1.5 million. The city we see today was founded on wealth that came from involvement in the wool trade, and by the early 19th century, Bradford had established itself as the wool capital of the world. At its height, there were over 200 mill chimneys visible on the Bradford skyline. Now, only remnants of the textile trade remain and Bradford today is home to the head offices of a number of major national companies, including Morrisons, the Yorkshire Building Society, Provident Financial and Bradford University – home to almost 12,000 students and one of the city's biggest employers. Enterprise has three branches in Bradford: they are situated on Queens Road, Sticker Lane and Conor Worth Way.
Our Vehicles for Hire in Bradford
Enterprise has vehicles to suit every purpose and budget, ensuring you'll find something suitable for your stay. It doesn't matter where you are heading or why, our branch in Bradford will have just the engine for you. Perhaps your own vehicle is off the road and you want a small, economical car for the school run. If so, then a car from our mini range, such as a Toyota Aygo, might be just what you are looking for. If you want to save on fuel but need something a little larger, take a look at our Vauxhall Corsas. If, during the rental period, you are aiming to clock up some significant mileage, then you probably want the comfort and security of a larger vehicle, such as a Ford Focus or Vauxhall Insignia, both of which are ideal cars for one-off trips or touring, particularly as they can seat five, with plenty of room for luggage. We can even provide luxury cars, including Mercedes-Benz C -Class and E-Class saloons. Perhaps you want to collect your special business contact from the airport in style or use it yourself to cut a profile at that special event – we make hiring a car in Bradford straightforward. If you want to get behind the wheel of a Porsche for a landmark birthday or special anniversary, just let us know!
Attractions in Bradford
The Broadway, Kirkgate Shopping Centre, Foster Square Shopping Park and St. John's Market host the usual high-street names, as well as small, independent shops, all of which provide plenty of opportunities for shoppers. Bradford has two theatres, the famous Bradford Alhambra, for many decades a regional venue for many shows coming out of London's West End, plus an annual Christmas Pantomime, and St. George's Hall, a major concert venue, hosting an eclectic mixture of top-line acts through the year. The National Media Museum has over 3.5 million items on display and is visited by over half a million people annually. Bradford is home to a large Asian population and is famous for the number of curry restaurants in the city – some of which have been in business since the early 1970s – and the quality of food on offer.
Places to Go Outside Bradford
Make the most of your trip and explore the many attractions around the Bradford area. The market town of Skipton is regarded as the gateway to the Yorkshire Dales, with its castle, a Royalist stronghold during the English Civil War, dating back to the 11th century. Haworth, the former home of the Bronte Sisters, is within easy reach of Bradford. The Parsonage of St. Michael's and All Angels, where the girls lived with their clergyman father, is now a museum. The village of Saltaire is close to the city centre and was where the Victorian industrialist and philanthropist, Sir Titus Salt, built a village for his mill workers. The mill and village both attract many visitors all year round.
Airport Car Hire
Leeds Bradford International Airport is 8.2 miles from the centre of Bradford, with flights to a huge range of worldwide destinations. The airport caters for mid-stay, short-stay and long-stay parking. Mid-stay and short-stay parking are sited close to the terminal doors, and both are ideal for weekend and short breaks or business trips. Long-stay sites are accessed via a regular shuttle bus. The best rates for airport parking can be found online.
Parking and Traffic Information in Bradford.
The Bradford traffic network is a ring-road system that incorporates a number of major roads. Where possible, these have been turned into dual carriageways and freeways. Parking in the centre of the city is operated both by the local authority and private companies. Parking in council sites is relatively cheap, with charges by the hour. Private car parking is generally more expensive.
Cheap Van and Car Hire
Enterprise in Bradford offers great prices across its large fleet of vehicles, whether you need a 3-door economy car, roomy SUV or 9-passenger people carrier. Book online in advance for the best deals on cheap car rental, or visit our knowledgeable staff in branch for friendly, personal service.
Enterprise offers a wide range of new vans from our city and neighbourhood branches. Explore the full fleet of passenger vans and larger commercial vehicles online or visit us in branch where our staff can help you find your perfect vehicle. Visit our Bradford van hire page to find out more.
Frequently Asked Questions
For more FAQs, please visit our FAQ page.