Car & Van Hire in Bedfordshire
Welcome to the Enterprise Bedfordshire car rental page. Choose from a wide selection of cars ranging from smaller economy cars to larger SUVs and people carriers
Complete Clean Pledge
We pledge to go above and beyond our already rigorous cleaning protocols, including strict sanitising procedures to protect the health and safety of all.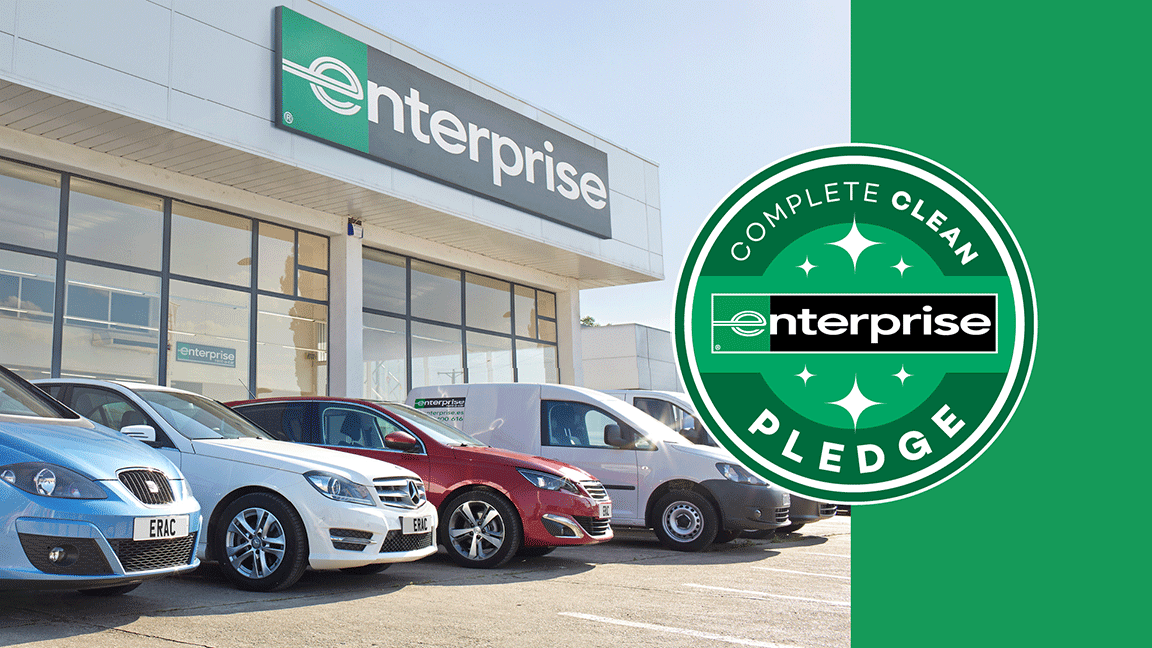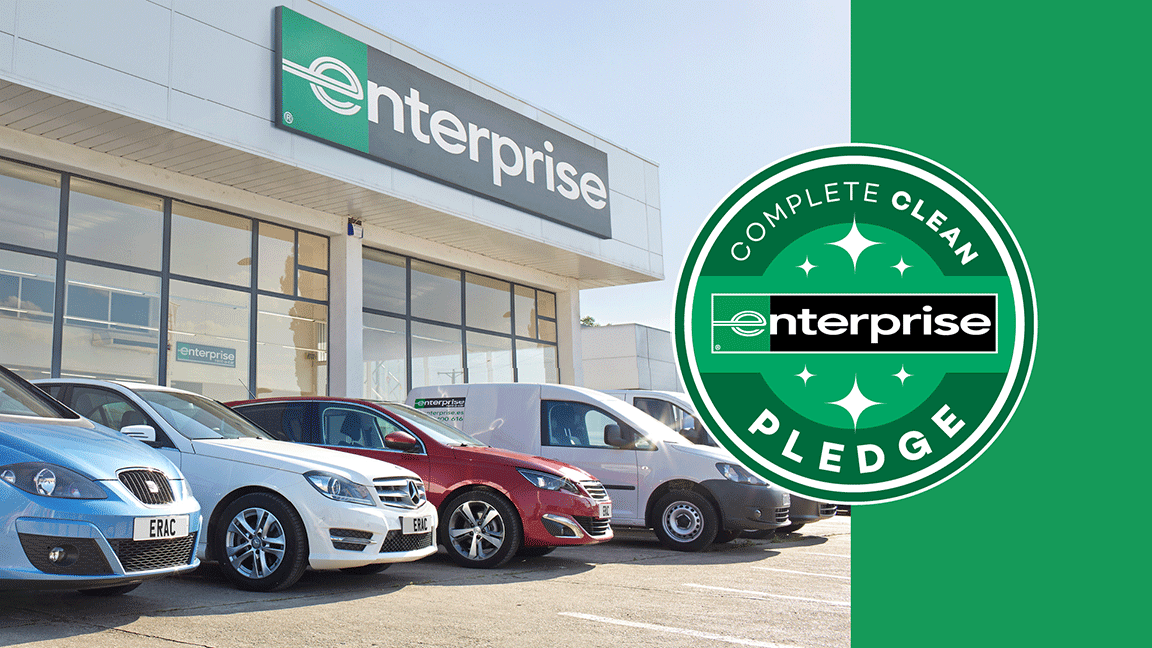 Car & Van Rental in Bedfordshire?
Bedfordshire is imbued with history as some of the most notable English people have ties to the place, such as Queen Eleanor who was buried in Dunstable. It is said that the county served as a refuge for many heads of Europe during The Second World War and Sir Winston Churchill delivered an inspiring speech at The Luton Hoo. Bedfordshire is a ceremonial county that lies in the East of England. Luton, Central Bedfordshire and Bedford make up the three unitary authorities of the county. The southern end of Bedfordshire is in the Chiltern Hills, which is one attraction that you must include in your tours. With its relatively dry climate, the county provides an excellent environment for sightseeing, whether you are a local or a visitor. The Great Ouse and its tributaries are part of the county as well, and that offers opportunities for outdoor and water hobbies from kayaking to fishing. With a car, you have the freedom to plan your trip across the county however you see fit.
Our Vehicles for Hire in Bedfordshire
At Enterprise, our fleet also includes vans, SUVs, people carriers and regular cars. If you are unsure what the right one is for you, reach out to us and we would be happy to provide you with some good recommendations.
An educational tour that involves seven persons will need a people carrier or even a minibus. Car rental from Bedfordshire guarantees a wealth of choice to ensure that there is enough space for both individuals and luggage. When you have a long trip planned, the number of suitcases and bags that need to come along may be too many to fit in a regular family car. People carriers are built with extra space where you can stow your belongings and still travel comfortably. Alternatively, you can hire a commercial van if your transportation needs involve carrying goods from one part of the county to another. A van is a cost-efficient choice when you have more cargo than passengers to move. A typical commercial van can have a capacity of three passengers, depending on its make. SUVs are great if you will be venturing into hilly landscapes or wet regions.
Attractions in Bedfordshire
You can begin to explore the marvels of the county by starting with the Chiltern Hills, where you can go camping, cycling or indulge in other outdoor activities. The gorgeously landscaped Wardown Park Museum hosts all sorts of events where your family and friends can enjoy learning about the culture and history of different parts of the region. Another museum worth checking out is the one dedicated to the life of John Bunyan. For some kid's fun, the Woburn Safari Park, Whipsnade Wildlife Park, Woodside Farm, Wildfowl Park and Wrest Park are great options to consider.
If you prefer home-cooked meals while travelling, the Dunstable Market is the ideal place to find everything you need. The Luton Hoo estate is another must-see, and you can even try out the spa for some relaxation. Visit Priory House, which houses the Tourist Information Centre, for all the details you need to arrange your trips.
Places to Visit Outside Bedfordshire
Northamptonshire is where the watershed of the Wash and River Severn lies and that is only part of what makes the landscape in this county glorious. Factor in the Grand Union and Oxford Canals, and you have plenty of activities to engage in Bedfordshire. You can also visit Castel Ashby, Cotton Manor Gardens, Elton Hall and the Franklin's Gardens to fill your time. Consider a drive to Hertfordshire, where the famed Harry Potter films were filmed at Leavesden Studios. Ashridge House, the Broket Hall Estate, Scott's Grotto and St. Alban's Cathedral are all attractions to discover in Hertfordshire.
Airport Car Hire
London Luton Airport is the one to use for comings and goings out of Bedfordshire. It is conveniently situated and has flights to numerous destinations, including North Africa and Asia. You can get a car from the Enterprise branch in Luton and drive to your destination as you enjoy the magnificent countryside.
Parking and Traffic Information in Bedfordshire
Two main trunk roads pass through the county - the A1 from London goes to Edinburgh Road and on the way cuts near Biggleswade and Sandy. Then there is the A5 that runs from London to Holyhead Road through Dunstable. Motorists have access to the M1 motorway as well, which goes to Leeds from the capital. Find out about the different parking systems that the county uses so that you can select the most convenient one. The private and public car parks in the various towns make it easy to find suitable spaces.
Cheap Van and Car Hire
Enterprise in Bedfordshire offers great prices across its large fleet of vehicles, whether you need a 3-door economy car, roomy SUV or 9-passenger people carrier. Book online in advance for the best deals on cheap car rental, or visit our knowledgeable staff in branch for friendly, personal service.
Enterprise offers a wide range of new vans from our city and neighbourhood branches. Explore the full fleet of passenger vans and larger commercial vehicles online or visit us in branch where our staff can help you find your perfect vehicle. Visit our Bedfordshire van hire page to find out more.
Frequently Asked Questions
For more FAQs, please visit our FAQ page.