Car & Van Hire in Bangor
Welcome to the Enterprise Bangor car rental page. Choose from a wide selection of cars ranging from smaller economy cars to larger SUVs and people carriers
Complete Clean Pledge
We pledge to go above and beyond our already rigorous cleaning protocols, including strict sanitising procedures to protect the health and safety of all.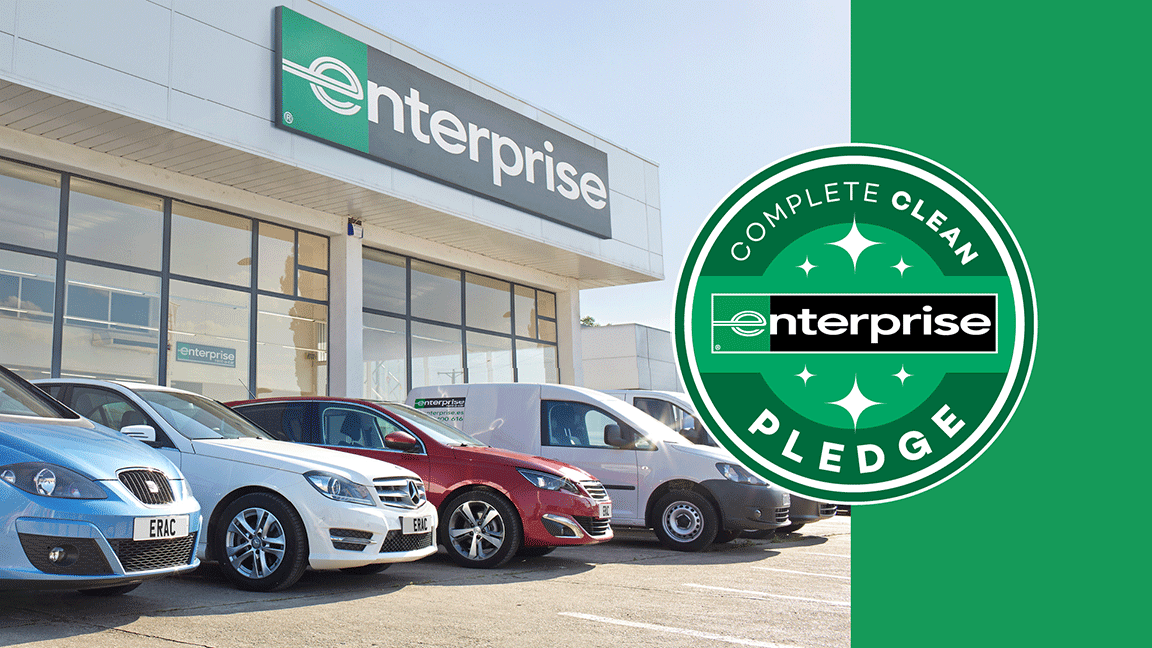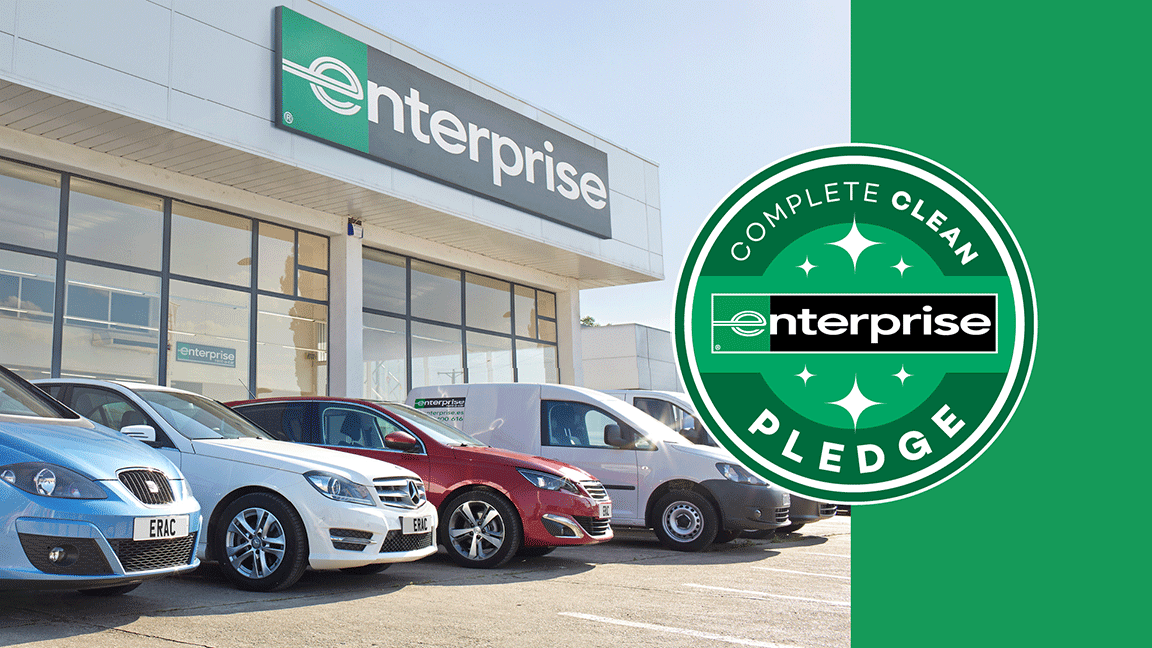 Car & Van Rental in Bangor?
There are few university towns filled with quite as much charm as Bangor. As one of North Wales' coastal areas, it has all the ocean views a traveller could hope for, set against the backdrop of Snowdonia National Park. If you're a fan of Arthurian mythology, you couldn't visit a more fascinating place: the local university has its own resident expert of the Knights of the Round Table.The town's castles and natural heritage will further expand your horizons. When driving, you will appreciate the vibrant creative community and atmosphere of the town, which is enhanced by its twin arts venues. There are Enterprise branches in Bangor itself, as well as in nearby Conwy Bay. With the A55 tracing the entire coastal rim, a road trip between the two is the ideal opportunity to get to know the area.
Our Vehicles for Hire in Bangor
When it comes to car rental, Enterprise branches cater for every travelling taste, offering everything from lavish, exotic vehicles to practical, seven-seater vans for families. Those with a preference for luxury will find our Mercedes models hug the road in the most adrenaline-inducing way. People carriers and vans are offered in 12 classes, including SUVs for the wet, but beautiful, Welsh countryside. Driving in Bangor promises you the journey of a lifetime, taken directly from National Geographic's list of Europe's most epic road trips. If you're on a budget, we offer fuel efficient and budget-friendly compact vehicles suitable for couples or small families. Alternatively, consider our hybrid models, which are subject to availability.
Attractions in Bangor
Bangor is an easy town to travel in due to its size. There are hikes in the neighbourhood that simply beg to be completed: visit Aber Falls and the Menai Suspension Bridge for an unusual communion with nature. Architect enthusiasts will adore the rustic handsomeness of Bangor Cathedral. Travel to the Menai Strait using your hired car and spend a serene day fishing or camping. Snowdonia offers edgy paddleboarding trips in exquisite places, and you can complete your tour by crossing the Strait to the tiny island of Ynes Gored Goch.
Places to Visit Outside Bangor
If you're travelling by car, our Bangor branch will see you off on your trip, but don't forget to visit the spectacular areas nearby. Llandudno is a resort town near the sea that will give you a more luscious North Wales experience. Cross over to the island of Anglesey to view the red squirrel colonies and ancient castles. Not to be missed is the picturesque South Stack Lighthouse on Holy Island, which sticks out into the Irish Sea. That trip will only take you about an hour from Bangor, which is just as long as the drive down into the heart of Snowdonia National Park to have a stop at Llyn Trawsfynydd, Wales' largest man-made reservoir.
Airport Car Hire
Car rental services are available from Manchester International and Liverpool airports. London's Luton, Heathrow and Gatwick Airports can also be used, though these are some distance away from Bangor. In terms of car hire, Bangor has one branch for those who prefer to travel to the city by rail or ferry. For those who enjoy travelling along the coastal routes, renting a vehicle can also be done in Conwy, which is more ideally located for your trip to Bangor. The views are spectacular, so the route is perfect for a weekend trip.
Parking and Traffic Information in Bangor
Bangor is a remarkably easy region to travel within. The primary challenge for drivers is the pedestrianisation, which is in service between 10 a.m. and 4:30 p.m. This keeps the High Street's Friday market protected. The A487 gives you access to surrounding zones all the way towards Haverford West. Bangor caters well in terms of parking, with three large car parks, along with metered and street parking. A Resident Parking Scheme is in place in Dolgellau, Pwllheli and Caernarfon. Visitors can apply for a permit at a nominal cost from the Gwynedd Council. Those planning to stay a little longer are well advised to check out the monthly or weekly Republic Parking System.
Wales has been declared one of Lonely Planet's best destinations, with good reason. The region has been regenerated, and it even offers some of the world's most impressive swells for surfing. The area has a unique and potent personality that's beautifully offset by its subcultures and natural vistas.
Cheap Van and Car Hire
With rental branches across the county, Enterprise offers cheap car hire from convenient, accessible locations. Our large fleet of new vehicles includes great value economy and compact cars, sporty SUVs and spacious people carriers. Whether you need a vehicle for a single day or longer, Enterprise Rent-A-Car has the perfect car to suit your needs. Book online from our Bangor branch to guarantee your choice of vehicle at the best possible price.
Moving house or just moving furniture? Enterprise has you covered with a range of vans from our Bangor branch. From smaller passenger vans to larger commercial vans, book online from our Bangor van hire page to reserve your perfect vehicle at an unbeatable price.
Frequently Asked Questions
For more FAQs, please visit our FAQ page.