AGILE FLEETS FOR AGILE BUSINESSES
Flexible commercial and accessible vehicle hire from the leading specialist rental provider. Enterprise Flex-E-Rent is our specialist commercial and accessible vehicle solution for business and community rentals. At Enterprise, we offer tailored short- and long-term rental services for commercial and community care operators. With an unrivalled level of customer service, attention to detail and market knowledge – backed by over 50 years of industry experience – we're able to provide tailored vehicle rental solutions to fit your business needs.

Temperature-Controlled Fridge Units
We have expertise in providing temperature-controlled units from car-derived vans up to 26-tonne, multi-temperature, multi-compartment rigid HGVs. Our vehicles are modern, reliable and adaptable, making us a wise choice for businesses transporting expensive and perishable goods, like fresh produce or climate sensitive pharmaceuticals. We buy brand new vehicles for our rental fleet, putting our temperature-controlled vehicles years ahead of the competition. We use market leading suppliers and technology, including silent kits on all diesel units. Not only is it the most balanced fleet, but it's also the most environmentally friendly – making it easy for you to load and deliver – any time of day or night.
Find Out More

Link opens in a new window
Accessible Vehicles
We're able to provide a range of accessible vehicles from single wheelchair, passenger cars up to large minibuses and specialist coach-built vehicles. With a nationwide fleet positioned to transport and transform people's lives, we understand the vital importance of care, reliability and comfort. That's why our vehicles are designed solely for the well-being of our passengers in mind. We cater for care homes, schools, colleges, universities, councils and local authorities, where the safe and comfortable transportation of people is of utmost importance.
Find Out More

Link opens in a new window
At Your Service
We've prepared for every eventuality and are always on hand with our excellent customer service to assist you, whatever you need. So, whether you require a vehicle for a day or several years, Enterprise Flex-E-Rent has the range and expertise to make sure your fleet is fit for business. 
Find Out More

Link opens in a new window
Meet Our Fleet
Agile rental plans for specialist commercial and accessible vehicles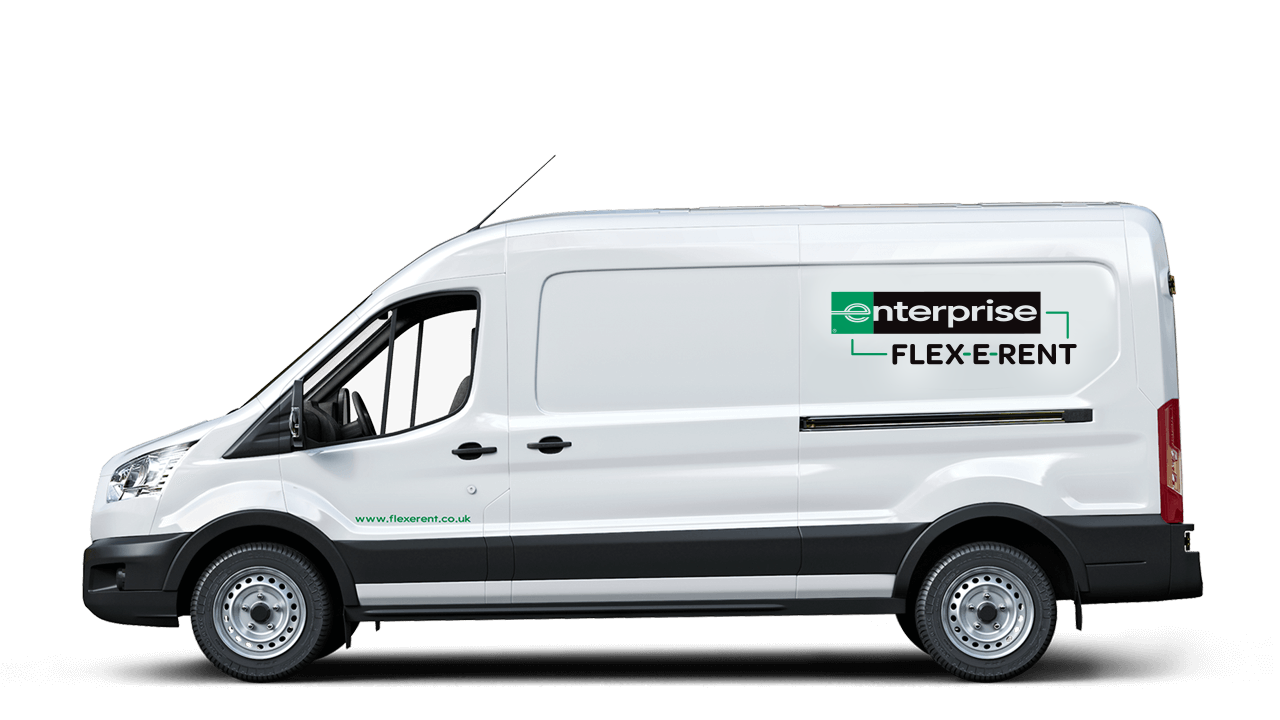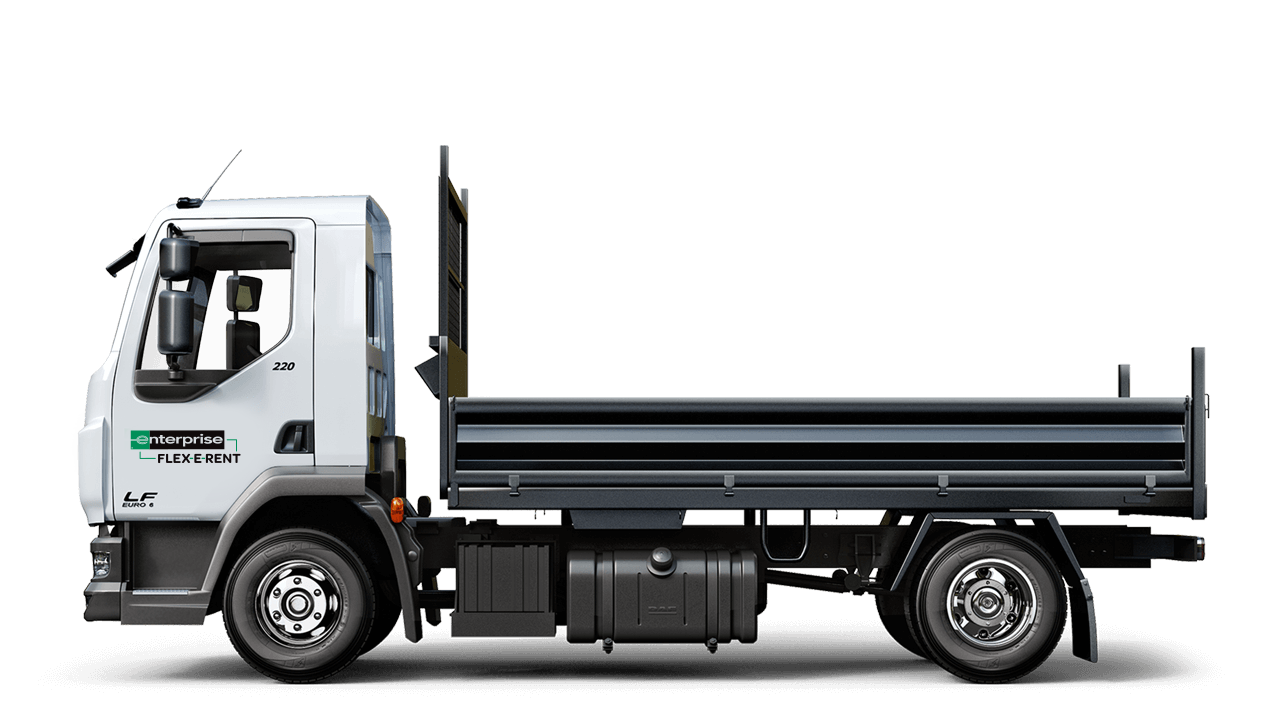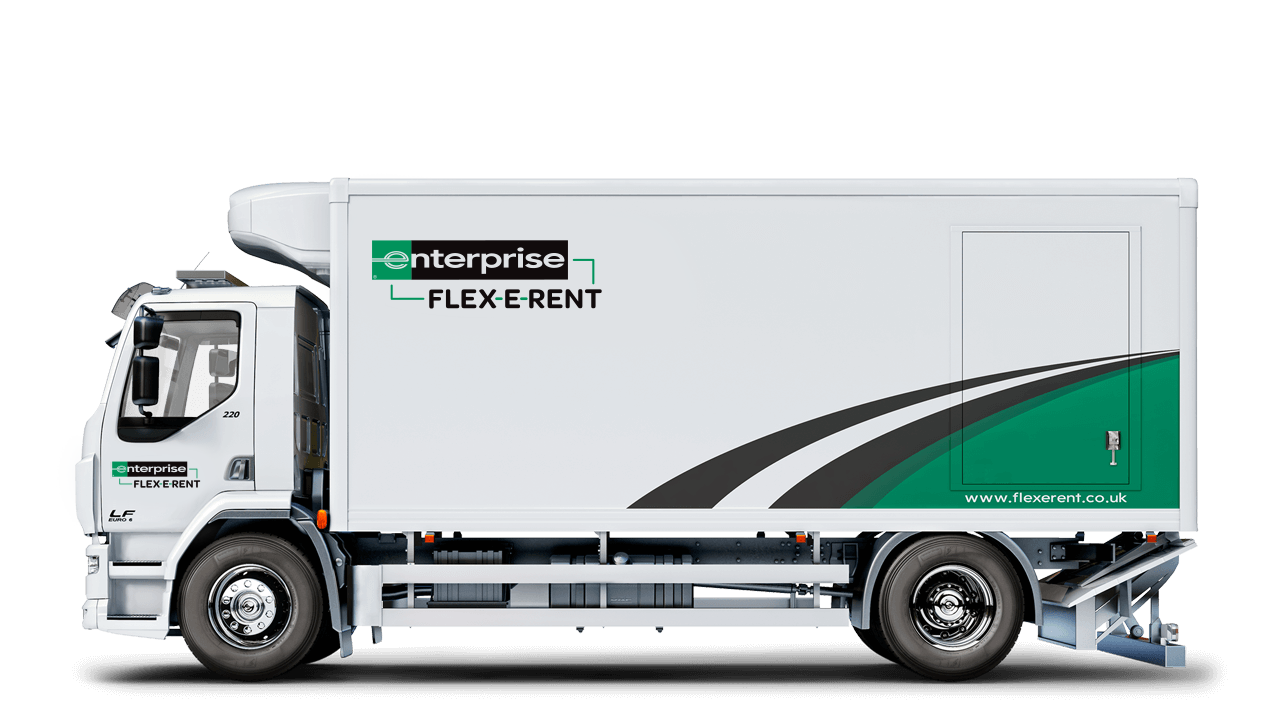 Van Hire
From sub 1-tonne and car-derived vans, to extra long wheelbase and Luton vans with tail-lifts, our range of specialist light commercial vehicles caters to all business needs and includes tippers, dropsides and welfare units.
Truck Hire
The workhorses of our commercial vehicle fleet, our HGVs are available in a variety of specifications to meet the widest possible range of applications — whether that's box, curtainside, tipper or dropside.
Temperature Controlled
Small van to 26-tonne refrigerated box. Chilled, heavy chilled or frozen. From +10 degrees centigrade to -25 degrees centigrade, single or multi temperature. Whatever the cargo, we have a rental solution to your temperature controlled vehicle needs.
Accessible Vehicle Rental
From single wheelchair accessible vehicles (WAV1) to specialist coach-built buses with the capacity for up to 6 wheelchair users (WAV6), all of our accessible vehicles are designed and built to the same exacting standards. A modern, comfortable, reliable fleet that can transport high dependency passengers on both long and short distances with ease.
Van Hire

Truck Hire

Temperature Controlled

Accessible Vehicle Rental
Discover our transport solutions
When you use our Flex-E-Rent service, we will assign you a personal account manager so that we're always best placed to understand your business needs.