How does Enterprise Car Club work?
Why Join Enterprise Car Club
Forget about the cost & stress of owning a vehicle
We cover the cost of fuel, servicing, MOTs, breakdown cover, damage protection, tax, cleaning & more.
The largest car club network in the UK
Access cars & vans across the UK 24/7. Pick up from a convenient street, train station, car park or Enterprise Rental Branch.
Reduce CO2 emissions & road congestion
Car club cars produce 72% lower emissions (PM2.5) than the average UK car and each of our cars takes 20 private cars off the road*.
Contactless & Clean
Each of our vehicles is thoroughly cleaned and backed by our 20-plus touchpoint Complete Clean Pledge.
> 24/7 telephone support
> Add your partner at half price
> A vast range of fuel-efficient, hybrid and electric vans & cars
> Membership available from 19 years old
How to Join Enterprise Car Club
1. Select your hometown
2. Fill in the form – you'll be asked to take a selfie with your driving licence
3. You'll be notified when your application is approved
4. Drive & unlock vehicles anywhere across the UK
Join Enterprise Car Club Now
You'll be taken to the Enterprise Car Club website
to select your hometown & sign up.
How does the pricing work?
Join from £2/month
Membership starts from £2 - £7 per month (or £20-£60 /year) depending on your location.
Rent from £3.28/hr*
The cost of each trip starts from £3.28/hr. This will differ based on your vehicle choice, the length of your trip, the location and the mileage.
* Based on a UK 24/hr rental average on the standard plan as at 03/04/2023, excluding milage
Maximum Day Rate
The app will give you an estimate before you confirm your booking and costs are capped at a day rate.
Paying for Fuel
The cost of fuel is already covered in the mileage fee. So if you need to fill up this won't be an extra cost - simply use the fuel card in the car for free.
Join today for rental that's right up your street
You'll be taken to the Enterprise Car Club website to select your hometown & sign up.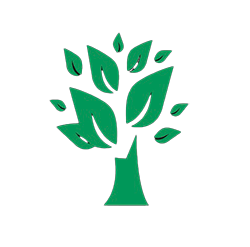 A Greener Way
Enterprise is committed to preserving the environment. That's why we've been delivering transportation alternatives right where people live and work. Our car club is a natural extension of the local car-rental service that Enterprise has pioneered in the UK over the last 20 years. We have a wider selection of vehicles including electric vehicles, that are friendlier to the environment while still getting you where you need to be.